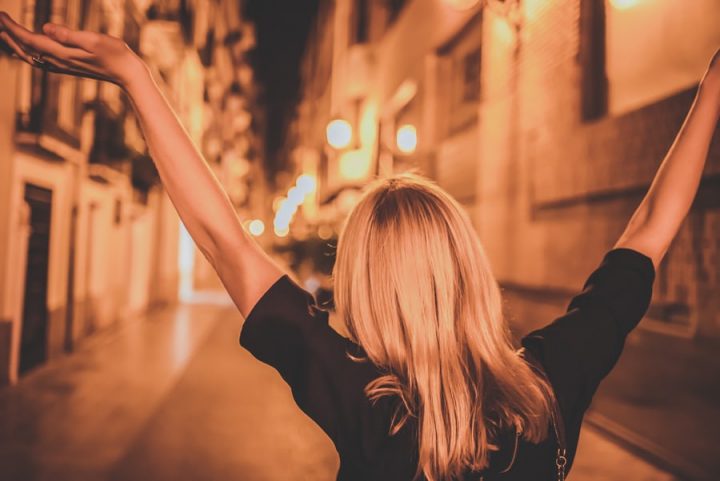 Recently, Brett Harris wrote an article about the coronavirus "cancelling our life."
It was an incredible article (if you haven't read it yet, you really should), and the title is really accurate to how many people I know feel, myself included.
It's completely disrupting our lives, forcing almost everyone to become a homeschooler, cancelling sports, cancelling social gatherings, and essentially quarantining us in our homes. It's not convenient. But what if we put this time to good use?
An unusual break
If you're anything like me, free time isn't something that exists in your life. Honestly, I'm not even sure it's in my vocabulary any more.
Now, with everything being cancelled, I have an abundance of time. I'm actually able to do something more than beach volleyball, school, and sleeping. To be honest, I'm not really sure what to do with all of this free time.
The prevailing temptation is definitely to watch TV or movies (admittedly, I've already watched a few episodes of The Voice with my family…). But what if we didn't? What if we used it to accomplish something more productive?
Strengthen your relationship with the Lord
How many times have you complained that you just don't have time to read your Bible or memorize Scripture?
Well, now you do! You can use some of your new-found free time to develop a habit of spending time in God's Word and in prayer with him each day.
Not only will it help strengthen your relationship with the Lord, it may also help calm your nerves. No matter what happens, you can turn back to what you are studying and remind yourself of the Lord's characteristics. That he is in control, and he has a plan, no matter what may happen.
Talk to your friends
Yeah, I know what you're thinking: what about social distancing? We are blessed to live in a time where we can communicate and spend quality time with our friends without being with them in person. Things like Facetime and Skype make it easy to carve out dedicated time with a friend—or a whole group of them!
Take some time to call your mentor, the friend you haven't talked to lately, someone you've been mentoring, or the person you know never fails to bring a smile to your face. Quarantine and social distancing don't have to mean being lonely.
Spend time with your family
If you're like me, your relationships with your family often take the biggest hit when you're busy. But now, you're likely stuck with them for a while. So pull out a family favorite game or movie, have a discussion about something, or just sit in one room together—even if you're all doing different things.
Grow those relationships while you don't have many distractions. One day you may look back at these moments as pivotal to the closeness of your family.
Catch up on rest
For Advent my church studied rest. It was an incredibly impactful series for me, and I can't help thinking about it now. Teenagers and young adults live some of the busiest lives on the planet, often leaving little room for rest. Many aspects of our lives have seemingly ground to a halt, presenting many of us with the opportunity to relax for a few moments.
This will look different for each person. For one person it might simply be getting a good night's rest each night. For others it might be listening to music, reading a book, or any number of things. Do what you need to do to be rejuvenated going forward. Make it so you can come out of quarantine a happier, more rested person than before.
Finally, pick up a new hobby
Personally, I know I have more things I want to do than I have time for. Time away from my normal social events and sports practices is giving me an opportunity to try those things.
Maybe you want to write a book (or an article!) or learn to play the guitar sitting in the corner of your room (who you've named, although you still can't play it). Or maybe you want to make something, learn to bake, begin learning a new language, or start a journal. Whatever it is, why not give it a try?
There is no risk of losing valuable time when you try something new or revisit an old hobby right now. You might hate it, or you might love it. You can't let the risk of not enjoying something keep you from trying it.
"There is freedom waiting for you, on the breezes of the sky, and you ask, 'What if I fall?' Oh but my darling, What if you fly?" (Erin Hansen)
Things to pray for during COVID-19
I know I already talked about spending time with the Lord, but before I end this let me leave you with some ideas of people and things to pray for:
-Children stuck in abusive family situations. These kids are now unable to escape, even for school, and their abusers no longer have to worry about leaving marks where they can be seen.
-Families and individuals struggling to make ends meet because of the effect the coronavirus is having on their jobs. Many people don't have the option to work from home, and their jobs are being negatively impacted by the need for social distancing and quarantines, which directly impacts their income.
-People who are being overwhelmed by fear and panic. While we certainly need to be taking this seriously, panic isn't the right option. As Brett said in his article, there is a difference between "fear" and "prudence." Instead of rolling our eyes or calling these people dramatic, we should pray for them and offer them as much comfort as we can, understanding their concern.
-Small-businesses and their owners. While large chains and franchises will come out fine, small-businesses are being hit very hard by the lack of customers. If you can buy a gift card online or go through their drive-thru, please do. Support them however you can—it may be as simple as an encouraging text to your friend who owns a small business.
-Medical workers of all kinds. Doctors, nurses, and all other medical staff are risking their lives to help their patients. Yes, it's their job, but that doesn't make the risk or their sacrifice any less significant.
-Patients diagnosed with COVID-19. I'm sure it is terrifying to learn that you have the disease which is causing everything to shut down. Pray for their recovery, but also pray for their peace. Pray for the Lord to draw them to him.
-Families of the victims and the medical workers. Whether they have a family member who is currently sick, who passed away from the virus, or who is risking their life to help others, pray for the Lord to provide peace and comfort to them in these situations. Often it can be more terrifying to watch a loved one fight for their life—or risk it—than to be the one going through it yourself.
-Government leaders. Nations are shutting down and closing their borders. The leaders of every country in the world are trying to figure out how best to protect their people and fight this disease. Pray for God to grant them peace and wisdom, and for the people to trust their leaders.
-People being forced into isolation. Many nursing homes are forbidding visitors, and some are even keeping the residents in their rooms—even their meals are being brought to them. People with autoimmune disorders are also being forced to isolate themselves more than the rest of us. This will be an incredibly lonely time for these people, so please keep them in your thoughts and prayers.
-For the Lord to remind us, and others, that he will use this. God can and will use everything that happens for his glory. Trust me, God saw this coming. He isn't sitting in Heaven right now going, "Crud, I didn't expect this. Man, this really messes up my plans." No, God knew this would happen and has worked it into his plan. Death and sickness is a part of the world because of mans' disobedience, but, just like everything else in existence, God is sovereign over it. He can use anything for his glory, no matter how evil or terrible it may be.
-For ourselves. It isn't easy to trust that God knows what he's doing, especially in times like these. Often, we are left asking God, "Why?" But, if we understood God's plan we wouldn't be having faith in him. Faith involves trusting him even when we don't understand. Pray for the Lord to grant you the ability to trust him, even in crazy, horrible circumstances like our present one.
Coronavirus isn't something any of us could have expected or planned for. But maybe we can make good of the time it is providing us with.
Stay safe and trust in the Lord's plan.
---