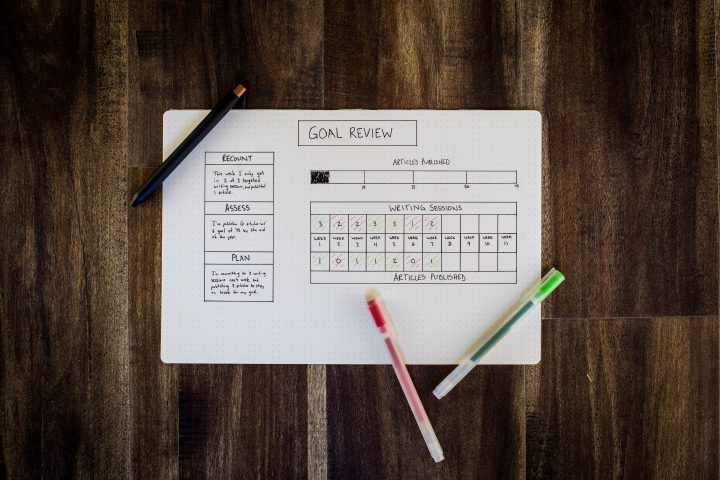 It's in our nature to work and have aspirations. Some of us are loud and outspoken about our goals, while others are quiet about it. Ambition and aspiration is in all of us–adults, teens, Christians, and non-Christians. There's several common ones:
Desiring a certain job/career.
 Aiming to be popular.
 Gaining wealth.
But if these simple goals are left unchecked by the truth of the Gospel, they will naturally grow into sinful desires and idols of the heart. These desires are natural, but because we live in a sinful world, our natural desires are twisted.
If you asked a random person on the street to define success, chances are you will get a description something like the three above.
Many people go through life striving to reach a goal that will not really satisfy their deepest desires. They have bought a lie that status, popularity, and wealth are lasting and satisfying. After all, we're told repeatedly by the world that these things are worth all our time and focus. However, accomplishing these goals is temporary and unfulfilling.
The one and only thing that can satisfy us is Christ.
Isaiah 58:11 says, "And the LORD will guide you continually and satisfy your desire in scorched places and make your bones strong; and you shall be like a watered garden, like a spring of water, whose waters do not fail." What is our guide and satisfaction? The Lord.
The Christian's True goal
Biblical success is the one thing that will satisfy you. 1 Kings 2:3 says,
"And keep the charge of the LORD your God, walking in his ways and keeping his statutes, his commandments, his rules, and his testimonies, as it is written in the Law of Moses, that you may prosper in all that you do and wherever you turn".
This is what David told his son Solomon before he died. Solomon was instructed to keep the commandments God has set before him! He was not commanded to live for the world, but to live for the king.
The greatest command the Lord ever gave us was to love the Lord with all our heart, soul, mind and strength (Mark 12:30-31). When we do this, we become successful in fulfilling the call we have been given by God.
When we obey God, we are glorifying him through it. God offers eternal life to us through the death of his son on the cross. When we repent and turn to him in faith, we need to strive to do what he has commanded us to do out of love and as an act of worship. Obedience to Christ is success to the Christian–nothing more–and nothing less. That should be our true goal.
There is no way that you can ultimately find satisfaction in the world. There is always some other objective or desire that will be lingering over your current worldly pursuit. When you finally reach a goal, the temporary pleasure comes with it wears off, leaving you to search for something else.
Jesus is the only means of never-ending satisfaction. A relationship with him will last forever, and when you obey him and follow his commandments, you will find success in walking with the Lord in obedience, which is the only thing that will satisfy you.
True success
All of this does not mean that having a good job, being popular, or having a lot of money is bad. It is a wonderful thing if you know how to use it for the glorification of Christ. It can be a serious problem however, if you don't know how to place it in your life. God is holy, just, and most worthy to be at the top of all things–not your social status or occupation.
People in their teenage years can find this difficult because of electronic devices, social media, and a world of distractions. We so caught up in the latest trends, how many views, likes, and comments our posts get that we put it all above God. We forget that success is not reputation, it's Christlikeness.We forget that success is not reputation, it's Christlikeness. Click To Tweet
When we follow God, we don't have to search for satisfaction because he provides it for us in His word. We can hold tight to the truths that are within it.
When the world tells you what you need to be or achieve, know that the best thing you can do to succeed in life is trusting the Lord your God, obeying and glorifying him in everything you say and do. Our real need is not status, popularity or wealth. Our real need is for our sins to be forgiven by God and to be united with Christ through repentance and faith.
Christ requires obedience from us, which should be our goal as Christians. The true measure of our success as Christians is defined as obedience to Christ. This is something that you cannot do on your own strength, however. You need Gods help. You can always go to God in prayer and turn to his word when you are in need.
"And this is love, that we walk according to his commandments; this is the commandment, just as you have heard from the beginning, so that you should walk in it" (2 John 1:6).
When we obey the Lord and love him with our whole heart, mind and strength, we are successful. Worldly success is temporal and fading, but our obedient success in God's eyes last throughout all of eternity.
---