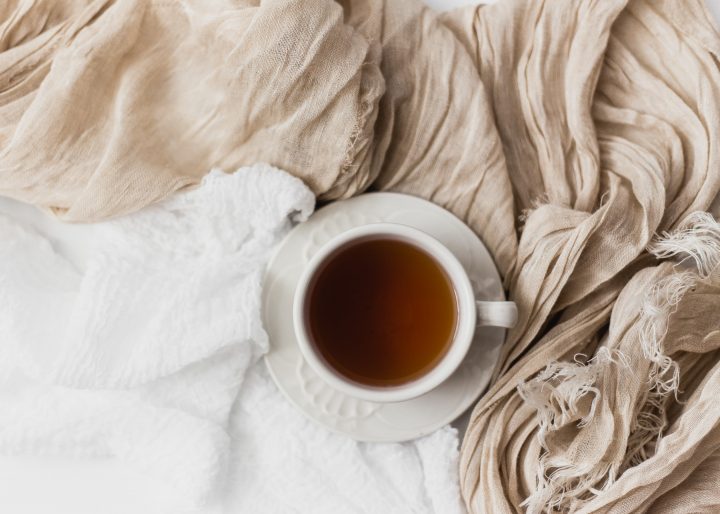 School is out for the season, and you're home for the holidays, curled up in front of the fire with a cat purring at your feet. A tall Christmas tree twinkles in the corner. Sipping hot chocolate and munching Christmas cookies, only one thing is missing: a good book.
Okay, maybe your life actually consists of your siblings screaming at each other, your mom asking you to empty the dishwasher, and a cold draft when your dad forgets to close the door. But whether or not the setting is idyllic, there's a certain type of book I like to read over the holidays: stories of Christmas, coziness, furry animals, family, comforting food, and happy endings.
Here are some of the books I'd recommend:
1. The Best Christmas Pageant Ever, by Barbara Robinson
The Best Christmas Pageant Ever is one of my all-time favorite Christmas stories. It's about a Sunday school Christmas pageant, and all the chaos that ensues when a family of rowdy, dirty, irreverent kids are cast in the main roles.
The story is hilarious and relatable, mostly because Robinson has such a keen grasp on American Christian culture. Some of the references are a bit dated, since this book was written in the early '70s, but most of them still land. Especially if you've ever been involved in any sort of Christmas pageant.
But underneath all the hilarious cultural references and relatable moments, Robinson delivers a thought-provoking message. When the naughty, irreverent children are acting out the roles of Mary, Joseph, the wise men, and the angel of the Lord, it portrays the Christmas story in a new light. The other churchgoers are able to look beyond the sanitized, Sunday-school version of the Christmas story, and see Mary and Joseph as real people with real problems.
It's really a beautiful story.
2. The Little Book of Hygge: Danish Secrets to Happy Living, by Meik Wiking
"Hygge" is a Danish word that doesn't really have an English translation, though it could be described as "cozy togetherness." Think of a group of friends sitting in front of a fire, sipping hot cider. The Danes carefully construct their lives so that they experience as much Hygge as possible. For instance, they always have candles burning at the office and in school classrooms.
Wiking decided that the rest of the world was missing out, so he wrote an entire little book on the subject. I don't usually read much nonfiction, but I thought it was irresistibly charming.
It has some etymology, some recipes, some exploration of culture, and various tips on how to incorporate Hygge into your life. Wiking manages to keep it interesting throughout, and after reading, I promptly went out and bought an oversized wool sweater from a thrift store.
3. All Creatures Great and Small, by James Herriot
Herriot was a vet in the north of England throughout the '30s, '40s, and '50s, and his semi-autobiographical stories are hilarious and heartwarming. I don't know if it's the humor, the animals, the harsh Yorkshire countryside, or the friendship and fireside chats, but his stories are the ultimate comfort reads. And if you enjoy All Creatures Great and Small, good news! He went on to write four more books.
Another great thing about Herriot's writing is that it tends to appeal to everyone, regardless of age or gender. Don't be surprised if you find yourself reading passages out loud to your family. That is, if you can manage to stop laughing long enough to get the words out.
4. The Lion, the Witch, and the Wardrobe, by C. S. Lewis
This classic introduction to the Narnia series transports us to the magical world of Narnia, where it's always winter but never Christmas. Where animals talk, and fauns skamper past lamp posts and invite you in to tea.
Even if you've read this one previously, the Christmas season is the perfect time to give it a re-read. Not only is it a fun story of four siblings who enter a magical land and save it from the evil White Witch, but it offers an interesting commentary of Christmas. Christmas isn't really about Christ's birth in the story, since the Christ-figure of Narnia hasn't even died yet.
Rather, when Christmas comes, it's the first sign that the White Witch's power is ending. It's a subtle reminder of what Christmas is truly about–that Jesus' birth was the first step in his plan to save the world from death and darkness.
5. A Christmas Carol, by Charles Dickens
You can't compile a list of Christmas/winter books and not include A Christmas Carol. Truly a Christmas classic, A Christmas Carol is a really short book…more of a novella really…that tells the tale of stingy Ebenezer Scrooge and his journey through past, present, and future Christmases in a quest to discover what truly matters in life.
The theme of "finding the true meaning of Christmas" has been done and re-done in so many books, movies, and plays, that it's almost a cliché at this point. However, A Christmas Carol is so lovely and nostalgic that you won't even mind.
6. The Tale of Despereaux, by Kate DiCamillo
The Tale of Despereaux is a charming tale about a mouse on a quest, a misunderstood scullery maid, and an evil rat who inexplicably loves light instead of darkness. It's all told in DiCamillo's signature poetic, nostalgic writing style.
The book is a fairy tale of sorts, taking place in a castle and involving a beautiful princess and a brave quest. But besides the talking animals, there is no actual "magic" in the story. Instead, the story talks about ordinary things as though they are magical. Things like light, and stories, and music, and soup.
Yes, soup. Soup plays an important role in the story, which is perhaps why the whole thing comes across as so charming and cozy. In the story, soup, with its warm nourishment, has an almost magical ability to give someone strength and courage.
7. Little Women, by Louisa May Alcott
Little Women is another Christmas classic. Well, it's not technically a Christmas story, as it spans many years and many seasons. Still, it begins at Christmastime, and that opening scene sets the tone for the whole book.
Ultimately, Little Women is a story about family, and it strikes home so deeply, in part, because Alcott based the characters so heavily on herself and her sisters. To me, re-reading Little Women feels like coming home.
8. The Tailor of Gloucester, by Beatrix Potter
The Tailor of Gloucester is technically a story for children, but it's always been one of my favorites. Besides, who doesn't love beautiful illustrations? This little book tells the story of poor tailor who is commissioned to make a wonderful waistcoat for the mayor to wear to his wedding on Christmas morning. When the tailor falls sick, the little mice who live in the walls manage to finish sewing the waistcoat for him.
(Interestingly enough, The Tailor of Gloucester was based on an actual local legend in Gloucester, England.)
Most of the books on this list are classics for a reason, and you shouldn't have too much trouble getting your hands on them. As you hang out at home with your family this holiday season, I hope you can manage to snag a few of these books from your local library or home bookshelf, curl up with a mug of hot chocolate, and have a long, comforting read.
---