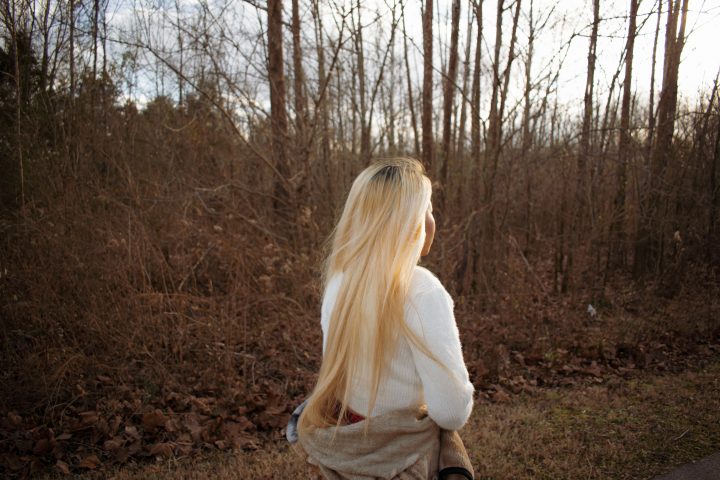 Last year was an interesting year, wasn't it?
I remember doing our Drama Camp week the first week of March. At that time, I had only heard about the two COVID cases in California. Then, a couple weeks later, we were in a national quarantine.
I'll be honest. At first, I enjoyed staying home. I had a lot more time to write—and more free time in general without having to go anywhere.
But after the first month or two, I was getting bored. I was sick of staying home. I missed my church and friends.
Last year impacted each of us in different ways, whether we were affected by COVID itself, riots near our city, or being stressed with election results. Some experienced devastating loss and 2020 marks the moment in time when life will never be the same again. Some faced deep emotional struggles and fears. Others physical challenges or financial burdens. The impact varies, but all were touched.
It was undoubtedly a hard year. But despite the struggles, it brought blessings. I want to tell you why I'm grateful for 2020, and why I'm looking forward to this next year.
WHY I'M GRATEFUL FOR 2020
It felt like the world was spinning out of control in 2020, and I couldn't do anything about it. All I could do was spend time in prayer with my Savior, so I poured out my inmost thoughts to him in a journal each day.
Because of last year, my relationship with Christ has deepened more than it has in the past ten or so years I've been a Christian. This is the very pinnacle of why I'm grateful for 2020: it has pushed me closer than ever to Christ.
The hardships that I went through have forced me to look heavenward and focus on the things that truly matter for the kingdom of God. As it says in that wonderful hymn,
"Turn your eyes upon Jesus
Look full in His wonderful face
And the things of earth will grow strangely dim
In the light of His glory and grace."
I'm digging into God's Word to learn more about him and to turn my focus on him. I often go to God's Word for something to comfort me—something to remind me who he is so I know I can trust him. In the chaos of today's world, I need something that's stable. Something I can rely on.
And, thanks to 2020, I'm constantly being reminded that God is the only One I can truly rely on and trust, for he remains the same. "Jesus Christ is the same yesterday and today and forever" (Heb. 13:8).
In the chaos of today's world, I need something that's stable. Something I can rely on.
Click To Tweet
It has been a difficult journey, but a rewarding one. If I could grow in an even deeper, more intimate relationship with my Savior, I would gladly take 2020 all over again.
WHAT I'M LOOKING FORWARD TO IN 2021
With everything that happened last year, it's hard to imagine what there is to be looking forward to in 2021.
To be honest, on a worldly level, there isn't much. I don't know what lies ahead this year, and I don't expect it to be easy.
But I do expect to continue growing in my relationship with God. I expect to see God do amazing things in the lives of his children. I expect to see him answer prayers in ways I never could have expected. I expect to be drawn closer to him as I loosen my grip on the things of this world.
I pray that this year becomes one that bears great fruit. Maybe it won't be the easiest, but I desire it to be the most fruitful for the kingdom of God. I want people to see in me the "peace of God, which transcends all understanding" (Phil. 4:7) as I put my trust completely in my Savior to guide me through each day.
OUR GOD HASN'T CHANGED
I don't know what this year holds for us, but I do know this: our God hasn't changed! He is the same almighty God who created the universe, sent powerful plagues on Egypt to defy their gods, and provided his one and only Son to save us from our sins.
If our God is really all-powerful and innately good, then we have nothing to fear. He is still trustworthy, even when we can't see how 2021 will be any better than 2020.
But remember this: "God is our refuge and strength, an ever-present help in trouble. Therefore we will not fear, though the earth give way and the mountains fall into the heart of the sea, though its waters roar and foam and the mountains quake with their surging" (Psalm 46:1-3).
WHEN YOU ARE IN DISTRESS, LIFT YOUR EYES
We are going into a new year after possibly the most difficult year in our lives. Our world is in chaos. Nothing about this next year is certain, and when we feel we're losing control of our lives, we often panic.
When you feel yourself giving in to anxiety, lift your eyes to the One who is on the throne. Spend time in his Word, in prayer, and in worship. Our God is still in control of everything that is going on, and we need to praise him for that!
When you feel yourself giving in to anxiety, lift your eyes to the One who is on the throne.
Click To Tweet
You probably memorized Proverbs 3:5-6 in Sunday School as a child. In light of everything that happened in 2020, read the verses again—slowly and carefully this time:
"Trust in the Lord with all your heart and lean not on your own understanding; in all your ways submit to him, and he will make your paths straight."
I've had these verses memorized for years, but I've never really grasped the significance of them till now. (Because, admit it: in years past, we've had things pretty easy in America, so we haven't felt the need to trust God as much as we do now.)
This is why I'm so grateful for 2020: Though it was a very difficult year, the spiritual gains were worth it. My relationship with my Savior is deeper than it's ever been before.
And I can't wait to see how that relationship continues to grow in 2021.
"Consider it pure joy, my brothers and sisters, whenever you face trials of many kinds, because you know that the testing of your faith produces perseverance. Let perseverance finish its work so that you may be mature and complete, not lacking anything" (James 1:2-4)
---