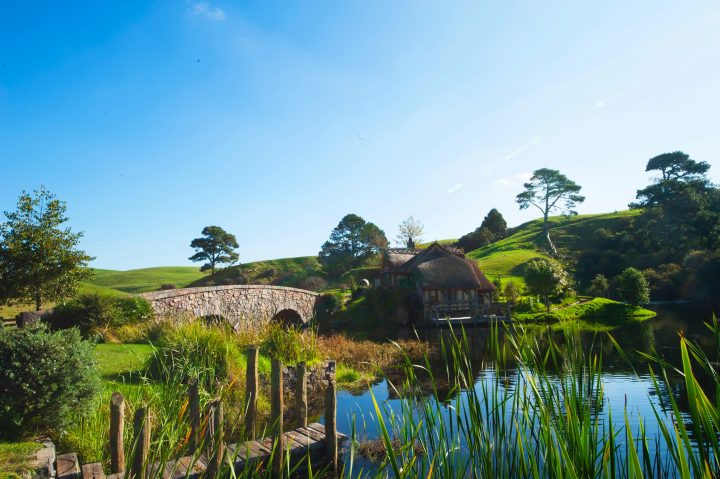 I consider myself a Lord of the Rings nerd. Well, maybe enthusiast is a better word. I don't know about you, but I am fascinated by talking trees, tiny people with an insane amount of grit, daring escapes, fiery depths, and yes, even a wizard who whispers to moths.
But I do not only love this story for these reasons (although they're all really good reasons). I love this story because it illustrates many of our own burdens, temptations, and struggles. It reminds me that although everything may feel hopeless, all is not lost.
Our time here is a gift, and we all know that we do not get to choose what comes our way. But while we cannot help what we are given to face, we can help how we face what we are given. In the wise words of Gandalf, "All we have to decide is what to do with the time that is given to us."
As Gandalf's words came to life, Frodo's heart sank with the reality of his utterly important task. "I wish I had never seen the Ring!" Frodo exclaimed as he began to feel the weight that this burden would lay upon him. "Why did it come to me? Why was I chosen?" With these words ringing in the room, Gandalf coolly replied, "Such questions cannot be answered… You may be sure that it was not for any merit that others do not possess: not for wisdom, at any rate. But you have been chosen, and you must therefore use such strength and heart and wits as you have."
As the conversation continued, Gandalf softly laid his hand on Frodo's shoulder. "The decision lies with you. But I will always help you," he encouraged the small, frightened hobbit. "I will help you bear this burden, as long as it is yours to bear."
This scene in The Fellowship of the Ring warms my heart. As one possessing a much higher power than the small hobbit, Gandalf gently calms Frodo. I am reminded through this of my own weak and frightened heart and God's steadfast love for me even though his ways are so much higher than ours. Jesus not only places a comforting hand on our shoulders, but he also carries us through the storm.
GOD GIVES US STRENGTH IN OUR WEAKNESS
I have constantly come back to this scene during this time of uncertainty and chaos. This year has brought an abundance of unexpected changes that have turned the world upside down. Death, pain, and suffering seem to surround me everywhere I turn. I have honestly been very discouraged and unfit for such an intense time of trials, and I know many others have been as well.
Like Frodo, I am tempted to doubt myself and my abilities rather than accept my God-given task and the time that has been allotted to me.
As I look throughout God's story of history, I am reminded that God consistently uses those who seem unable, to showcase his ability through them. God placed people such as Joseph, Moses, Rahab, Gideon, David, and Esther in excruciatingly difficult situations in order to preserve the Israelite people and bring salvation to both the Jews and the Gentiles.
One of these figures, Moses, had a similar reaction to his task as Frodo did. When God appeared to Moses and called him to lead the Israelites out of slavery in Egypt, he responded by questioning, "Who am I?" (Exodus 3:11). But he was looking in the wrong direction. God answered him and said, "But I will be with you" (Exodus 3:12). God directed Moses' gaze upward instead of inward. In his feeling of inadequacy, God showed that he alone is adequate.
It is in our weakness and ability that God's strength is displayed. 2 Corinthians 12:9-10 says, "'My grace is sufficient for you, my power is made perfect in weakness.' Therefore I will boast all the more gladly of my weaknesses, so that the power of Christ may rest upon me. For the sake of Christ, then, I am content with weaknesses, insults, hardships, persecutions, and calamities. For when I am weak, then I am strong."
We, like Moses, must remember that God uphold us with his strength. When we are tempted to doubt our own adequacy, we must simply lift our eyes from ourselves and unto Christ.
We must remember that there is a purpose, and God is, indeed, able.
GOD HELPS US BEAR OUR BURDENS
God will always help us by giving us the strength to bear our burdens. Through this scene from The Lord of the Rings, I am overwhelmingly reminded of God's amazing love for us in helping us carry our heavy loads. We no longer have to worry about being the perfect child, friend, or sibling because Jesus already carried that burden in Himself. We don't have to fight the fight with perfection because Jesus already won the battle. We can run into His arms as we continue the fight, knowing that God is on our side.
Although you are not tasked with destroying an all-powerful ring in Mount Doom's flames (at least I don't think so), what you are going through matters, and it matters to God. So even when it is hard to understand why you are carrying this weight, remember that you have been given this time and it is your job to navigate the time you are given.
Even when you may feel like you are alone, Jesus is holding on to you, even when you're not holding on to Him.
---