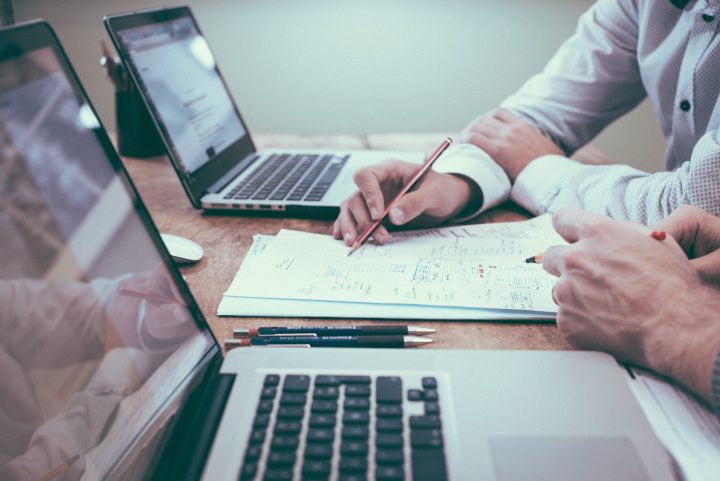 Figuring out our future careers and callings can be both scary and exciting. Some people seem to have a very clear call from God on what they are supposed to do with their career, but from my experience, a crystal-clear vision isn't the norm. Most people need opportunities to experiment with different jobs before they discover what fits them best.
When I was in high school, I assumed college would give me the perspective I needed to make a wise career choice, but college has fallen short of my expectation. I wish someone had told me about internships! College classes give you a very narrow glimpse of the work world, but getting your feet wet in a company is a great opportunity to see what you excel in.
Today I want to share some of the biggest benefits of interning and a few things I learned about finding an excellent internship.
Why You Should Intern
During my first internship, most of my projects revolved around data collection and entry. Being in a cubicle most of the day was rough for me because I am an extrovert. I decided to try something different, so this semester I got an internship at an elementary school. While I've discovered I much prefer tiny humans to computer screens, there were people in my first internship who loved working away at their detail-oriented, computer-based projects all day. We all have different personalities. The only way to find out if a position is a fit for you is to go on a test drive!
Another benefit of interning is that most companies offer their interns a job! And even if the company you intern for does not offer you a job, you might find a job through one of the connections you make during your internship. According to Chegg study's research, "70% of employers make a full-time job offer to interns, and 80% of students accept said offer; in other words, more than 56% of interns land a full-time job from their internship." Internships are an amazing way to get your foot in the door. My current internship turned into a job within the first two weeks. If a company has a position to fill, it is much more efficient for them to offer their intern a job rather than start a search for new applicants!
Finding an awesome internship
Alright, so internships are amazing, but how do you find one? If you are in college, then your university probably has a career center and career fairs where they advertise internships. I am a student at Grand Canyon University, and we have companies coming to campus to look for interns all the time! I found my first internship through my university. While your school may be a great source for finding internships, and some companies may post their internships on job posting sites like Indeed, my favorite way to find internships is personal networking. I found my current internship through my pastor. Furthering a career is obviously not the reason to go to church, but you might be surprised at how much career help you can find through your church.
Making Sure Your Values Align with the Organization's Values
During March of last year, I applied for a writing internship at a non-profit organization that focuses on eradicating poverty, and I made it to the second stage of the interview process. I felt like this was one of the best opportunities I could have received, but as I prayed, I had a nagging feeling that something was off. I started researching and realized that this organization did not have Christian beliefs as their foundation. Even though I was excited that I was progressing through the interview stages, I determined that my priorities did not align with the organization's, and I withdrew my application. If you are going to have a successful internship, especially if it is an unpaid internship, you must believe in the mission of the organization. By September of the same year, I had secured an internship with a Christian political organization that I love and had no qualms about supporting. Intern at a place where you feel confident dedicating your time.
Balancing School and Internships
I was very concerned about whether I would be able to handle an internship and a full school load. Though it is challenging, you can intern and earn good grades at the same time if you are willing to do hard things! Originally, my internship supervisors asked that I come in three days a week. I realized that this wasn't doable with my school schedule, and my boss changed my schedule to two days a week. Protect your time! You are a student first and an intern second if you are still in school. A good boss will recognize that your responsibilities as a student come first and will help protect your time. As an intern, do not underestimate your own worth. Excellent interns are highly valuable to organizations. Especially as an unpaid intern, you have the power to determine what you can and cannot do with your time.
Internships can be a lot of work, but they also carry great rewards! I would encourage you to start looking for opportunities and dive in! You never know how God might use an internship to reveal your gifts and lead you towards your career.
---