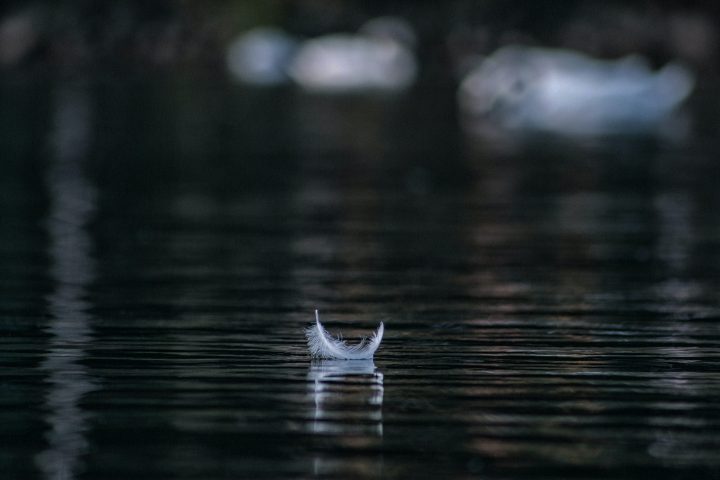 It may come as a surprise to us believers in the modern era that silence used to be one of the most valued of Christian ideals. 
Strange to hear, isn't it? In our world of platforms and networks, group chats and twitter threads, silence has come to be quite underrated in the 21st century mind.
Of course, this is an unusual feature of the modern age. Through the use of Scriptures the church has been a model of prayer and quietness throughout the centuries, and has put a high value on silence and contemplation. 
Thus, it has long been held as one of the many spiritual disciplines that a Christian can use to grow in Godliness. 
From monks like St Anthony, all the way up to people like David Brainerd, the balance of speaking and silence has been present throughout a lot of church history's great figures from any denominational background.
We all as modern believers have these shred and ancient roots in silence and prayerful contemplative practice. Embracing that this can breath a new life into our walk with the eternal God in this new Age of Information. 
It may at first seem rather counterintuitive, though, and it comes with many questions; How does this affect young people striving to do hard things? What can times in stillness and silence teach teenagers or young adults? Quite a lot, it turns out.
Silence teaches acceptance
My first introduction to Christian quietness came when I started visiting some Franciscan Friars here in Northern Ireland. 
Their community has lots of time set aside for silent prayers and readings, but it bleeds into other things too. When I sat talking to them, either in a small group or one-on-one, I noticed how differently they listened to what I had to say.
Usually when I'm speaking to some friends or family I find we often listen to each other in order to discuss further the topic at hand. We hear what the other person says in order to respond in some manner. 
But this was not the case with my Franciscans friends.
They listened and enjoyed what I said, nodding along as I babbled on, and then they just sat. Maybe one person would say "That's very true" or some similar affirmation, but that would be it. 
All the while it never felt cold or like they didn't care what I had to say. It was almost the opposite, in fact. They listened, then sat silently taking in and thinking about what had been come up with. They accepted what I had said, and me, in a wholly silent manner that brought me much comfort. 
Later on, I would read this by St. John of the Cross and remember that feeling:
Carve out a day every week, or an hour a day, or a moment each hour, and abide in loving silence with the Friend. Feel the frenetic concerns of life in the world fall away…
"The Friend" that St. John mentions here is of course Jesus. When we sit in prayerful silence, just spending time with our Savior, He always accepts us just as we come and challenges us to go out better than we came in.
He takes away our worry, and our fear of the world outside, and all we need to do is sit there with Him.
Jesus accepts us in our weakness so we can learn to accept others as they are too. People aren't our project to fix up or inspire with great advice. They are there for us to love and accept, without feeling the need to add to them or make them more like we want them to be. 
Sometimes we show this in silence, and in accepting them coming in as they are. Sometimes this too, is how the Lord Himself will answer our prayers. 
Silence teaches us a dialogue
Sitting in quiet acceptance, in prayer or in company, helps us rest from our busy-body tendencies, but there is another level to it as well.
Oftentimes we can think of prayer as a monologue, us talking to God, instead of a dialogue, God entering into a conversation with us. Jesus warns against this type of monologue in the Gospel of Matthew with this warning:
'And in praying do not heap up empty phrases as the Gentiles do; for they think that they will be heard for their many words. Do not be like them, for your Father knows what you need before you ask him…' (Matthew 6:7-8)
God knows what we need, so we don't need a long-winded speech to try and convince Him why He should give us it. Instead, we can make our request known to the Father, and sit and listen to what He has to say to us.
St. Theresa of Avila, a close friend and coworker to St. John of the Cross, talks about the dialogue nature of prayer like this:
If a person does not think Whom he is addressing, and what he is asking for… I do not consider that he is praying at all even though he be constantly moving his lips.
If we don't take a minute to sit and think about who God is, we miss a great opportunity for God to become more personal for us in our lives. By sitting quietly, thinking through who God is, and what that has looked like in our lives, the Holy Spirit can move in us in such a way as to show us God's love for us in our own lives, and how He knows what we need. 
Sometimes all of us need to be reminded that prayer isn't about our eloquence or actions. Rather, it's about speaking with God in order to submit to the wisdom of His truly perfect will in our lives.
Silence teaches humility
All this put together can show what one of the biggest benefits of purposeful times of silence: Humility.
When we sit in silence and are focusing on something greater than ourselves, deeper than our own words, and of far more importance than our actions, it stops us from being self-indulgent in ourselves.
Silence leaves no room for self-congratulation or back-patting, but leaves us facing that which we could never have lived up to in this life: the Savior, Jesus.
When we sit in silence in prayer He sits with us, when we sit quietly and listen to our friend or neighbor, we listen to how He can work in other people's lives, when we look at creation and see rather than share, He shows us His handiwork. 
The real point of silence isn't inaction, though that is part of how we get to the point. The real point of inaction is to get away from our thoughts of self-grandeur and importance, and to focus on God and His work in all things, weather in ourselves or others or no one at all.