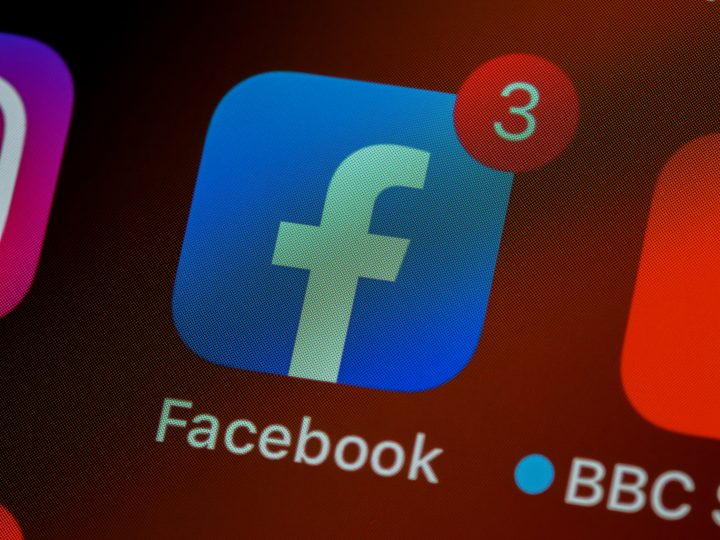 A few months ago, I deleted my Facebook account. This was a big change for me because Facebook was my primary social media account, and I checked it constantly throughout the day. I looked at it first thing in the morning and right before I went to bed.
But I realized my dependence on Facebook was damaging my life.
Initially, I had taken a weeklong break from Facebook starting on election day 2020, and when I got back on Facebook after that week, I noticed how draining Facebook was for me. I felt exhausted every time I came away from it. I have written about social media quite a bit here on The Reb, and I wanted to share with you why I chose to delete my Facebook account. I am certainly not saying everyone should delete their Facebook, but I think we should all evaluate the place social media holds in our lives and consider whether it is harming us more than helping us.
Life is too short to live distracted.
Getting distracted impacts our level of productivity and peace. Researchers at the University of California Irvine studied how long it takes to focus after experiencing distraction. The lead researcher, Gloria Mark discovered that after someone gets distracted from their work, "it takes an average of 23 minutes and 15 seconds to get back to the task." So that means every time we allow ourselves to get distracted by things like social media, we destroy our momentum, and it will take us at least twenty minutes to return to our focused state of mind.
Before I deleted my Facebook, I was spending an average of forty minutes a day on Facebook. It was ruining my focus since I was regularly checking it while I was supposed to be working or completing my school assignments. My hope (now that I have deleted my Facebook account) is that I can learn how to focus on whatever tasks God puts in my path.
Life is short. Even though we are young, we still have limited time here on earth. While there are many good things on Facebook, I would dare to say that Facebook, and other social media sites, do not deserve the amount of time most people give them. Usually, saying yes to good things (like Facebook) can mean that we are saying no to the best things.
Face-to-face communication is powerful!
Every weekend, I enjoy helping with kid's ministry services in my city. It is always a blast chatting with the kids, and it is always amazing to me how well we connect when we just have a face-to-face conversation about their favorite dinosaur or their schoolwork. From encounters like these, I have realized just how much I enjoy talking with people face-to-face without the distraction of phones.
When we give people our focus and attention, we give them an incredibly precious gift. I fear that social media has damaged our ability to give people one on one attention. For myself, socializing with people on Facebook has never had as much meaning as talking with people in person, over FaceTime, over the phone, or even over text message. I want to use my time to deeply connect with people, and Facebook's superficial connections were keeping me from the depth I am looking to cultivate.
Deleting Facebook was part of an effort to put the real-life people in my life first and my phone second. I want to prioritize quality time with people and making a direct connection. I also want to enjoy living in the moment rather than constantly obsessing over what other people are saying or doing on Facebook.
Always put Jesus first.
Above all, I do not want anything to distract me from my relationship with Jesus. I have replaced the time I would spend on Facebook in the mornings with time on my Bible app instead. When we give up our own ways to follow Jesus better, He gives us something far better than we could ever ask for – Himself! Being a Christian means being willing to give up all our habits and lifestyle patterns to do what Jesus wants us to do. When Jesus called His disciples to Him, they had to give up their entire lifestyle, namely their careers, to follow God's call on their lives. And today, we are Jesus' disciples, and He has a unique call on our lives! Ephesians 2:10 says, "For we are His workmanship, created in Christ Jesus for good works, which God prepared beforehand that we should walk in them."
God has amazing plans for us, and sometimes to enjoy walking in the path God has for us, we must cut other distractions and weights out of our lives. For me, social media had become a weight and a distraction. Referring to the Christian life like a race, Paul encourages every believer in Hebrews 12:1, to "lay aside every weight, and the sin which doth so easily beset us, and let us run with patience the race that is set before us."
I do not want to live for the approval of others – constantly posting on social media trying to gain likes and comments. I want to do things for the approval of Jesus. For me, deleting my Facebook account was part of my overarching goal to live my life surrendered to Jesus.
My relationship with Facebook brought me to the place where, for the reasons above, I chose to delete my account. Your relationship with social media may be completely different from mine. You may have figured out a way to use social media without allowing it to have control over you, or you may be in a position similar to my own where social media was starting to take over your life.
No matter where we are, it is important to always evaluate our relationship with social media and determine if it is helping or hurting us. Whether we choose to use social media or not, we must remember to use our time wisely, give people our full attention, and live our lives full force for Jesus!
---