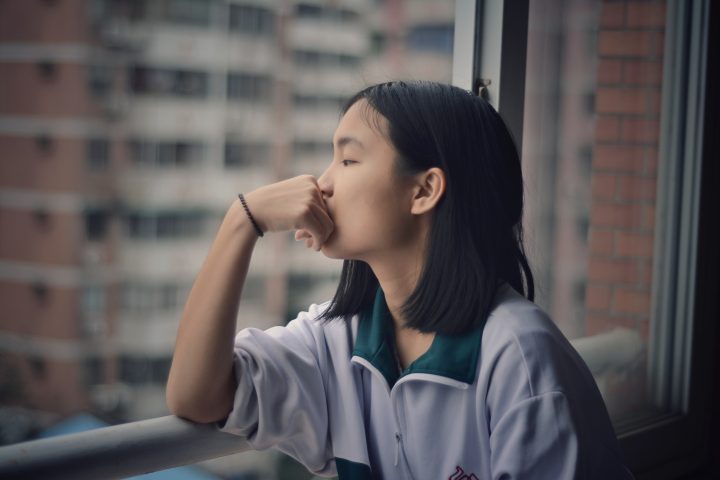 The gospel is offensive. There's no getting around it. It was in the early church, it is today, and it will continue to be. People don't like to hear about sin; they don't want to need a savior; they don't like the idea of a God in control.
People want truth that's malleable. They're looking for instant gratification and something they can bend to fit their desires. They want to be told, "It's ok, just keep doing what you're doing. It'll all work out in the end."
Sometimes, the contrast between light and dark feels so stark that we want to blur the lines a little. We feel the impulse is to soften the message, to try and make it more palatable to the general public. We pad it down under layers of feel-good preaching and dazzling displays. Try to muffle the bold and daring call under the sound of upbeat music. Make it the gospel of Christ and the latest trend. The gospel of Christ except what people find offensive. Then, maybe, they'd accept our message.
But it's not our message. It's God's message. There is no and or except. There is no forging a path on our own terms. All we have is this: the gospel of Christ crucified.
The foolishness of God is wiser than men.
"For Jews request a sign, and Greeks seek after wisdom; but we preach Christ crucified, to the Jews a stumbling block and to the Greeks foolishness, but to those who are called, both Jews and Greeks, Christ the power of God and the wisdom of God." – 1 Corinthians 1:22-24
To the Jews, the cross was a stumbling block because it meant the law could not save them. For the Greeks, it was foolishness because it was not man-made wisdom.
Paul didn't change the message. "Because the foolishness of God is wiser than men, and the weakness of God is stronger than men." (1 Corinthians 1:25)
We can't change the message either, even when it appears as foolishness in our era. There is one truth, and the watered-down halfway gospel isn't it. When we're afraid to offend, we end up preaching something that is no longer true. It's powerless, pointless, and when found out to be a lie, painful.
The desires of our heart are not just. We should not seek to fulfill them, but to let Christ change them. When we are offended by the gospel, it's because something is wrong with us, not the gospel.
Click To Tweet
The offensive gospel is the only one that saves.
The Galatians fell into the trap of a gospel of Christ and. Shortly after Paul left, they allowed extra demands to be put on them by false teachers, who argued they must become circumcised to be saved. Paul writes them this:
"Stand fast therefore in the liberty by which Christ has made us free, and do not be entangled again with a yoke of bondage. Indeed I, Paul, say to you that if you become circumcised, Christ will profit you nothing. And I testify again to every man who becomes circumcised that he is a debtor to keep the whole law. You have become estranged from Christ, you who attempt to be justified by law; you have fallen from grace. For we through the Spirit eagerly wait for the hope of righteousness by faith. For in Christ Jesus neither circumcision nor uncircumcision avails anything, but faith working through love." – Galatians 5:1-6
Circumcision was a big deal because they were still trying to hold onto other methods of attaining righteousness when that can only be attained through faith in Christ.
Today, the message may not be circumcision, but there are multitudes of other demands for us to live "rightly" by the world and other things that promise "salvation". You must believe the same things, want the same things, support the same causes.
We feel the heat of the pressure. Yet even when the world says we're wrong and thinks our faith is foolish, we have to ask this question:
"For am I now seeking the approval of man, or of God? Or am I trying to please man? If I were still trying to please man, I would not be a servant of Christ." – Galatians 1:10
As Paul points out, if he preached the gospel of Christ and circumcision he wouldn't suffer the same persecution–the offense of the cross would have ceased (Galatians 5:11). Jesus would not be necessary, and the Jews could continue with their lives under the law and attempts to justify themselves by works. But, the message would no longer be Christ's, and he would have submitted to the demands of a world that can never be satisfied. That wasn't worth it.
We've been called to freedom.
For you, brethren, have been called to liberty; only do not use liberty as an opportunity for the flesh, but through love serve one another. For all the law is fulfilled in one word, even in this: "You shall love your neighbor as yourself." – Galatians 5:13-15
If we're not free in Christ, we are slaves to sin and the world. Winning approval feels good for a moment, but what happens when those same people turn on you the next day?
You are indebted to them. Don't trade freedom for slavery.
Man's mind changes with the winds. Jesus is the same yesterday, today, forever (Hebrews 13:8).
Click To Tweet
Man is faulty. Jesus is holy.
Man rejects truth. Jesus is truth.
Never forget that the gospel is GOOD NEWS. In tough places, remember that Christ offers freedom incomparable to what is in the world.
---
A version of this article was previously published at Weekday Walk.
---