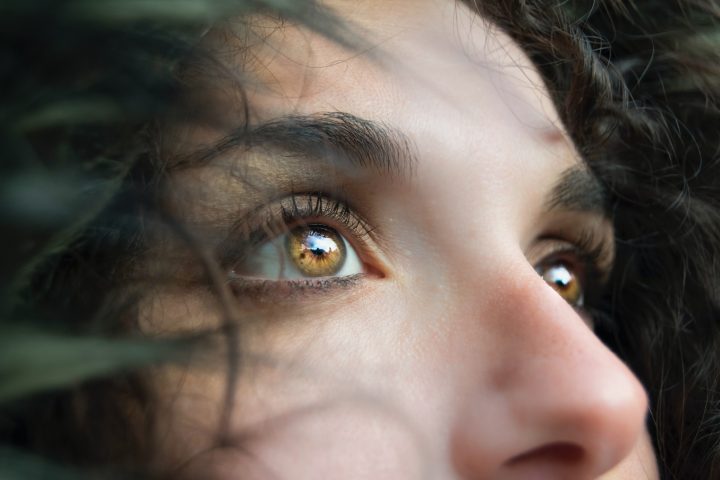 Are we willing to follow God outside our comfort zones?
I recently went on my first missions trip, and while it wasn't anywhere exotic (just my home city), God taught me a few lessons about following him to new places.
For context, the camp I volunteered with has several sign-up options: sports teams, home-repair teams (which I did for three years), and kid's ministry teams. I was hesitant to sign up for the ministry team my senior year, since working with children isn't one of my strong suits. But I felt God calling me to step outside my comfort zone—so I did.
Leading up to camp, I was feeling pretty confident. I even volunteered to give a gospel presentation at one of the meetings (a first for me). When the time came to work with the children directly, however, my inexperience showed its true colors.
It wasn't anything at all like I'd imagined, and by the end of the week, I was exhausted. Even after I prayed with two young girls for salvation, all I felt was a head cold coming on from sleep deprivation and stress.
Despite all the energy it cost, however, God taught me a lot about ministry and how rewarding it can be. I'm so thankful I spent my last-ever week of camp following him and was able to take away three main points. While the unknown paths may be scary, there is always hidden treasure to be found when we allow God to lead us to new places.
1. It's not because of us; it's because of God.
One of my main concerns about camp was that I wasn't qualified. I'd never shared the gospel with anyone before, and I was afraid I'd say something confusing or miss an opportunity.
My first one-on-one time with a kid was extremely awkward. The idea was to reinforce the theme taught in the lesson, but the little girl I found myself paired with had just arrived a few minutes prior. She hadn't heard a word of the lesson, and to make matters worse, she was too shy to answer any of my questions. Not knowing what to do, I jumped right into using the "flipper-flapper" (a gospel tool similar to salvation bracelets or a Wordless Book) and then tried to ask her what she did for fun. The whole conversation was a disaster in my opinion, and she didn't even return to give me a second chance.
The last day went a little better. Our conversation was actually two-on-two, and my teammate did a wonderful job going through the flipper-flapper. The older of the two girls was able to repeat the gospel back to us after we had finished, and when asked if she wanted to accept Christ, she said yes. I even helped her pray for salvation along with her sister.
That's exactly what I was there to do—bring people to Jesus. So why wasn't I over-the-moon excited and rejoicing as the angels in heaven surely were? Instead, I just felt tired, worn out, and ready to go home.
It wasn't what I had imagined, and to be honest, I was really disappointed with myself. I felt like I could have done better.
But as I look back, I know seeds were planted simply because I showed up. I may not have said the perfect words or interacted with the children like an expert, but I showed up. It isn't my own abilities that save people anyway. He chooses the inexperienced, the awkward, and the insecure because it isn't about us in the first place. We just have to show up and God will do the rest. Click To Tweet
In the end, I know my motives were pure and that's what matters. God looks at the heart–the inside–before he looks at our performance–what man sees (1 Samuel 16:7).
2. We don't have to do it alone.
Having people who will "rejoice with those who rejoice, weep with those who weep" (Romans 12:15) makes life a lot sweeter. We weren't made to do life alone. My pastor once said "there is no such thing as a lone Christian," because following Christ always leads to a stronger community.
Social anxiety often makes it hard for me to connect, and spending all day with people I had just met really led me out of my comfort zone. But every night when I got home, I texted a couple of my closest friends and realized they were there to support me all the way. Their prayers and encouragement were such a blessing from God, and I took heart that my obedience was worth it.
We aren't alone in our calling, and it isn't "us against the world." Even when we feel that way, we have so many brothers and sisters in Christ who will gladly walk alongside us. We may have to seek them out, but they are there. Dismissing the importance of community and trying to do it alone is a detriment to ourselves.
3. Some steps of faith are as small as kneeling.
This was the most impactful lesson I took away from camp came during one of the worship services.
God simply said, kneel.
At first, I was really hesitant. What will everyone think? What if I get stepped on? What if…?
I didn't respond right away because I made the excuse that it was too crowded.
But the next time we went up for worship, I found myself in a different situation with plenty of space around me. I had no more excuses. When the band started playing one of my favorite worship songs from camp—"Here Again" by Elevation Worship—for the first time that week, I decided to just go for it.
So I knelt. Right there. For the whole song.
It was my way of showing God that I was willing to follow him wherever he led. I realized that, sometimes, our steps of faith can be as small as kneeling. A step of humility is worth more than a mile with a prideful heart.
God taught me through my week of witnessing that while the road less traveled is that way for a reason, it is worth it in the end. The simple act of showing up, humble acknowledgement that we can't do it on our own, and small steps of obedience are often what please him the most. It is through our weakness that he receives the most glory, so it is in my weakness that I will rejoice. Click To Tweet
Following Jesus is not always easy, but it always leads to better places.
---