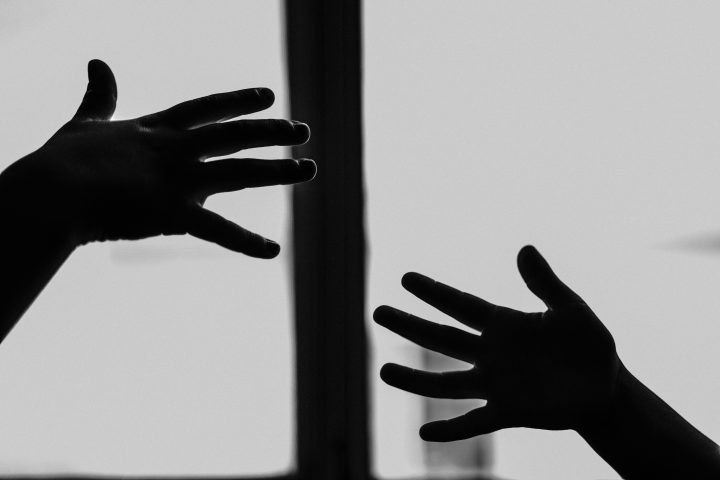 What do you think of when you hear the term Critical Race Theory?
You may picture protests, news headlines, or conversations you've had concerning this idea. Critical Race Theory (CRT) has become a buzzword that almost everyone has heard of. Although it's not a new idea, it has become a hot topic in our society that demands a response.
But do we really know what it is and what it means? As believers, should we become caught up in it? Is it really as important as the world says it is?
It is crucial to not blindly accept popular beliefs because it's easy to simply go with the flow of society. But as with any belief or opinion we face, we must analyze CRT according to the Scriptures and seek the Lord's guidance as we encounter various ideas.
What is Critical Race Theory?
Oxford Research Encyclopedia of Education defines CRT as "a framework that offers researchers, practitioners, and policy-makers a race-conscious approach to understanding educational inequality and structural racism to find solutions that lead to greater justice." Many are drawn to the theory because of a God-given longing to promote justice in our land.
However, CRT covers more than simply promoting equality. Theologian John Piper says, "What critical theory tries to do is understand society by viewing it primarily as interconnected groups which are related to each other as powerful or oppressed, advantaged or disadvantaged, privileged or discriminated against. It studies these groups in order to find and challenge power structures, which shape the relationships between groups." In essence, CRT seeks to place individuals within a particular group and classify them accordingly.
According to Critical Theory (which is the overarching theory behind CRT), two groups exist: the oppressors and the oppressed. We're placed in these groups because of certain external variables such as skin color, gender, sexuality, or socioeconomic status. We are categorized and defined by our melanin, gender, or financial status, instead of our personal morality, actions, or perspectives. This kind of thinking opens the door for humanity to place themselves and label others as members of any group of their choosing without the need to consult the infallible Word of God.
This idea of identifying people in groups simplifies the questions of "Who is right and who is wrong?" and "Who is doing justice and who is enacting injustice?" With this mindset, our search for truth can end on a skin-deep level. But classifying individuals in this way undermines God-given identity. God himself grants identities to his creation.
Analyzing Critical Race Theory
Let's dig into several thoughts regarding our response to CRT.
Generational Sin
CRT seeks to define us by the collective sins of our group or the collective morality of our group. For example, because whites have oppressed Blacks throughout history, we're under the collective, generational sins of our "group" instead of defined by our personal actions and perspectives. But the Bible affirms the fact that we are no longer enslaved to our fathers' sins. In Christ, we are free from the chains of generational sin. Deuteronomy states, "Fathers shall not be put to death because of their children, nor shall children be put to death because of their fathers. Each one shall be put to death for his own sin" (Deuteronomy 24:16). We are set free to proclaim Christ's name apart from the shame of sin in the generations past.
Unity
CRT defines humanity by their skin color, denying our unity as mankind and as children of God.
God "made from one man every nation of mankind to live on all the face of the earth" (Acts 17:26). We are of one race: the race of mankind. This passage emphasizes our oneness as God's image-bearers.
Color is merely pigment of the skin, not an identity. Galatians 3:28 says, "There is neither Jew nor Greek, there is neither slave nor free, there is no male and female, for you are all one in Christ Jesus." We cannot divide ourselves into groups, thus dividing our allegiance from Christ.
In Christ, there is no division. The only two groups that exist are those who are dead in sin and those who are made alive in Christ. I see color as beautiful and as part of the diversity among God's image-bearers, and I believe it is good to celebrate our heritage. Yet this must not become a barrier among fellow believers. The gospel unifies. It doesn't divide. The gospel unifies. It doesn't divide. Click To Tweet Satan desires to create division in the church and pit believers against one another. The great divider has been working for years to keep our eyes off of the gospel of Christ because only this gospel can bring true change that declares the glory of Christ to all nations.
I would challenge you to examine the diction you hear and compare it to the Scriptures. The term "race" separates instead of unites as it places a wedge between self-identified groups. Instead, use terms such as "ethnicity," a term that acknowledges our difference in background, but also acknowledges our unity as a people.
Speaking the Truth in Love
Living in the vibrant and bustling city of Indianapolis, I have seen firsthand the harm and anger that has come about from the destruction that many protestors have caused. It grieves me that such anger has taken the name of justice and achieving equality and peace while wreaking havoc among innocent families and businesses. I believe in peaceful protests, yet most of the protests that came about were full of violence and wrath. "The anger of man does not produce the righteousness of God" (James 1:20) but distracts from the peace and unity that Christ brings.
Ephesians 4:14-15 says, "So that we may no longer be children, tossed to and fro by the waves and carried about by every wind of doctrine, by human cunning, by craftiness in deceitful schemes. Rather, speaking the truth in love, we are to grow up in every way into him who is the head, into Christ." We are not to let ourselves be carried by the winds of culture but to speak the truth in a loving and gracious way.
Doing Justice Biblically
Despite my concerns about CRT, I wholeheartedly believe we are to "do justice, and to love kindness, and to walk humbly with [our] God" (Micah 6:8). There are deep injustices in our world that we should not close our eyes or hearts to. As believers, we are to plead the cause of the defenseless and save others from the slaughter. Our Lord Himself lent His compassionate hand to the helpless and strengthened the weak.
But He did not do so merely for justice's sake, and neither should we. He did so to declare His lordship and authority over all creation. He did so, not to align Himself with the societal standard of justice, but to proclaim the glories of His name. He did so, not to elevate justice as equivalent to His grace, but to proclaim His grace all the more.
The truths that Christ lived a perfect life for us, laid His life down by bearing the unimaginable guilt and shame of our sin and God's wrath, rose and conquered death forever, and is coming again to conquer darkness with the light and judge the earth are of utmost importance. Social justice is not the gospel, but true justice is a result of the gospel. Social justice is not the gospel, but true justice is a result of the gospel. Click To Tweet
Currently, the gospel of social justice rings louder in my ears than the gospel of Jesus Christ, which causes me to be jealous for the sake of our God and Savior's precious name. We must not allow anything to eclipse the ultimate purpose of our lives that even usurps our obligations as citizens: to lift God's name high and to "make disciples of all nations" (Matthew 28:19).
Paul writes in Romans 12:19, "Beloved, never avenge yourselves, but leave it to the wrath of God, for it is written, 'Vengeance is mine, I will repay, says the Lord.'" God has instilled in each person the desire for justice to reign supreme. But we must also remember that on the Day of Judgement, God will enact final and holy justice. We must emulate Jesus as a voice for the voiceless, but with the knowledge that the gospel is foremost, and God's pure justice will be accomplished one day.
I pray that we will analyze every belief we encounter according to the Word of God, not caving to cultural pressures at the expense of the truth. Hold tightly to the true gospel of Jesus Christ and realize that this is the only truth that transforms lives. As we seek to promote justice, let us be careful not to distract from the glorious power of the gospel.
Note: Since I only have a limited perspective on this topic, I have linked some additional sources that I have found very helpful in my research on CRT.
Shai Linne on Pursuing Unity When Discussing Ethnicity
Critical Race Theory, Part 1 by John Piper
Critical Race Theory, Part 2 by John Piper
Fault Lines by Voddie T. Baucham Jr.
Confronting Injustice Without Compromising Truth by Thaddeus Williams
Neil Shenvi—Intro to Critical Theory
Engaging Critical Theory and the Social Justice Movement by Neil Shenvi and Pat Sawyer
---