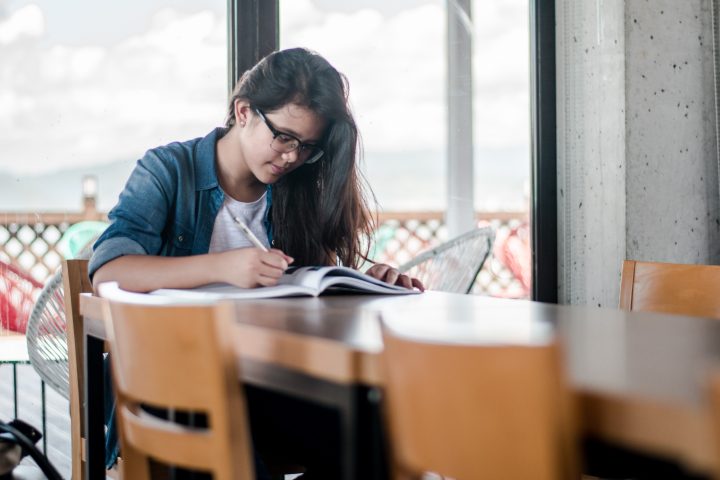 Like a throwback to New Year's, back to school season is a time of making new goals and resolutions.
This school year…I'm going to wake up earlier.
This school year…I'm not going to wait until the night before exams to study.
This school year…I'm going to witness to my classmates and be a light for Jesus!
Sound familiar? There's something about the beginning of a new school year that feels like a clean slate and makes us want "this year" to be the best one yet.
But like a throwback to New Year's, we often get stuck in the same ruts and bad habits of every past year. Our good intentions last a few weeks (or for some of us, we're lucky if they last through the first day) and then we get caught up in the stress of hard classes, exam deadlines, and a packed schedule of sports, band, dance, drama…you name it.
But what if…this school year could be different?
What if you could build a foundation of healthy habits and growth opportunities that won't just impact how you approach school or college, but most importantly, make a difference in your walk with God?
What if you could have the support and community of a group of teens and young adults who also want to use this school year to do hard things and glorify God? What if you could keep each other accountable and encourage and pray for each other along the way?
That's what we want for you this school year. Whether you're in high school or college (or even if you're not currently in school!) we want to intentionally dive deeper and grow stronger over the next few months.
Starting on Monday, September 6th, we're launching a five week community driven challenge focused around our latest book Love Riot: A Teenage Call to Live With Relentless Abandon for Christ by our editor Sara Barratt.
Each week will kick off with an interactive Zoom call with Sara where we'll discuss a specific challenge for the week ahead (and how we're going to implement it), share our progress, and discuss the chapters for that week.
Throughout the week, we'll read the corresponding chapters, work on implementing the challenge, and chat in a private Facebook group with other participants.
Instead of simply saying you want this school year to be different, each of the five challenges will help you implement change. You'll have practical goals to set, steps to take, and vision to cast. By taking these steps in community, you'll have the accountability to actually move forward and help them stick.
And even if you've already read Love Riot, you can still participate to dive even deeper!
Here's how to join:
Purchase a copy of Love Riot. Available on Amazon, Barnes and Noble, and Christianbook.com.
Sign up here to receive emails containing each week's challenge.
(If you don't have a Facebook account, you can still join and participate in the weekly challenges and Zoom calls.)
Feel free to invite a friend or more to participate with you!
That's it!
We're so excited about this, friends! Grab a copy of Love Riot, sign up, and get ready be challenged to spend this school year for the glory of God.
---