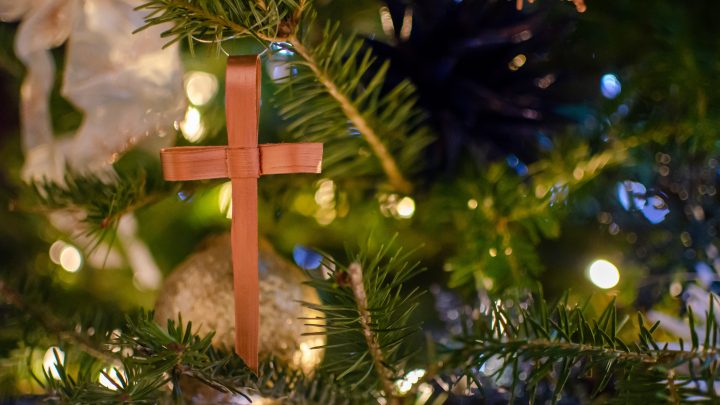 Since I was small, I have loved poetry. The way it doesn't just tell you something but helps you to see and feel it too. I've tried my hand at poetry many times, one such occasion was last Christmas. If there's any time of year that lends itself to poetry, it's Christmas. I sat on the sofa, staring at the tree, my pen poised above the paper. Half an hour later these stanzas looked at me from the page:
"The sparkle of glass and glitter
Under soft shining light.
The tiny falling flakes of winter;
Beauty of the purest white.
The notes of an ancient tune
Falls on ears of young and old.
The angels sing of good fortune
With voices sweet from throats of gold.
The hope of Christmas;
Days of fireplace and warm spice.
The peace of Christmas;
Days of snowdrifts and elegant ice.
The light of Christmas;
Birthed in the hay under the stars,
Now shines in our homes
And lives on in our hearts."
After I put down my pen, I paused. Images of a dark Christmas, of fruitless waiting, and frantic bustle filled my head. There was no light, no hope, no peace. Where was the Christmas of my poem?
When Christmas is Hard
Our Messiah has come, but I'm still longing. I long for the Christmases I had as a child, when it truly was the most wonderful time of the year. But as I've gotten older, I've seen that Christmas isn't untouchable. My dad lost his job just before Christmas two years ago. A family in my community lost a young daughter to an accident during a Christmas parade. A woman I love dearly got a cancer diagnosis over the holidays. Suddenly, Christmas was tearful.
Last Christmas felt different for everyone. Amid lockdowns families tried to celebrate, but it wasn't the same. Perhaps you wondered if there was any point in decking the halls and trimming the tree; no one would see it, there was no one to share it with. You couldn't gather with family and friends. No one surrounded you with candles and carols. There was no energetic excitement as you flowed with the rush of last-minute shopping. You may have wondered, "Should we have bothered with the glass and the glitter? With the fireplace and warm spice?"
I looked up from the poem on my page and stared at the tree. Where were the Christmases I had always known? Where was the wonder? It had all been replaced by loneliness, grief, and trying too hard to make it feel normal.
Light Born to Darkness
A Christmas light shone on an ornament hanging from the tree, it was a cross. "I am the light of the world," echoed through my head, and I remembered the passage I read the previous day:
"The people who walked in darkness have seen a great light; those who dwelt in a land of deep darkness, on them has light shone… For every boot of the trampling warrior in battle tumult and every garment rolled in blood will be burned as the fuel for the fire. For to us a child is born, to us a Son is given; and the government shall be upon His shoulder, and His name shall be called Wonderful Counselor, Mighty God, Everlasting Father, Prince of Peace. Of the increase of His government and of peace there will be no end, on the throne of David and over His kingdom, to establish it and to uphold it with justice and with righteousness from this time forth and forever more." Isaiah 9:2-7
The dark Christmas I described may have sounded like the world we live in today. The past few years have felt like an endless night with no morning in sight. But what if I told you I wasn't just talking about today? What I have described is a time and place over two-thousand years ago. Trapped under a corrupt government, the nation of Israel longed for her Messiah, and whether the rest of the world knew it or not, they were longing too.
The Miracle of Hope
Into Israel's time of darkness, the greatest Light was born, and in our time of darkness that Light shines on us. There is no better time for Christmas than in the midst of weeping, because Christmas is about hope and that is when we need hope the most. Christmas isn't just a time to celebrate who came, but a time to celebrate who is coming. The One who will wipe away every tear, right every wrong, and comfort every sorrow.
There is no better time for Christmas than in the midst of weeping, because Christmas is about hope and that is when we need hope the most.
Click To Tweet
Christmas isn't gone, and neither is hope. The light of Christmas born so long ago still shines just as brightly in the homes of each who waits, and lives on their hearts. The wonder in your heart at Christmas may be different now than when you were a small child, but it shouldn't be gone. The magic is replaced by a miracle. The miracle of hope in salvation, and that is the most wondrous thing of all.
---