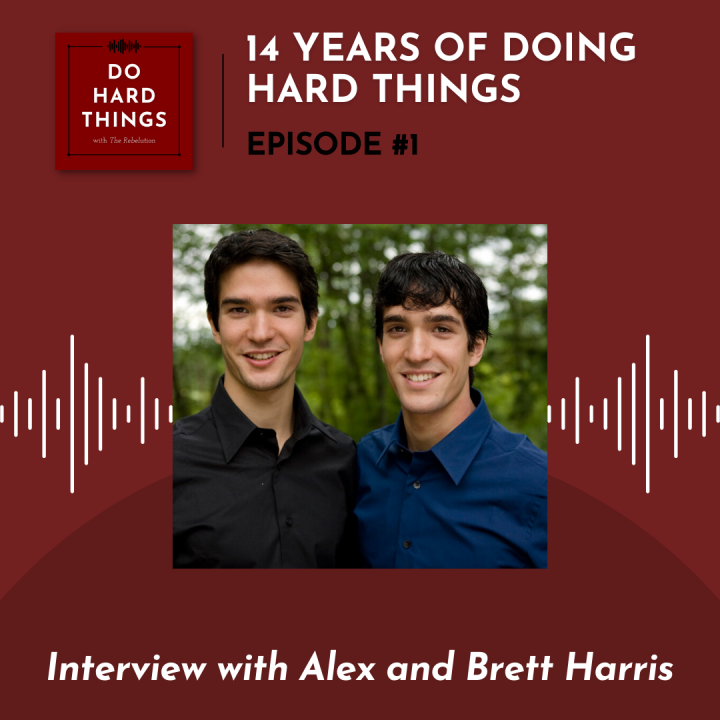 14 years after Do Hard Things released, hundreds of thousands of lives have been impacted and yet the movement is still going strong. Join our host Sara Barratt as she chats with Alex and Brett Harris on how their lives have changed since they started this rebelutionary movement, what they'd change in Do Hard Things if they could, and the one piece of advice they want to give every teenager.
Do Hard Things: The Book
The Young Writer
The Author Conservatory
If you enjoyed this conversation, leave us a review and hit subscribe so you never miss an episode!
---