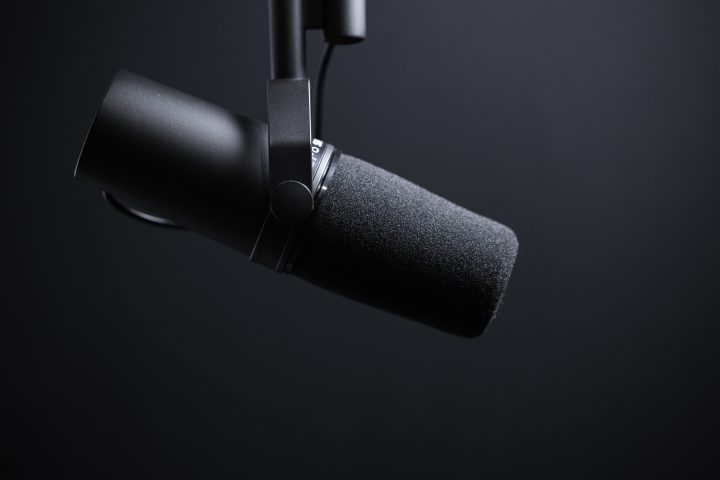 Years ago, we had an idea.
Maybe we should start a podcast. 
A few ideas were tossed around, but eventually it was pushed to the back burner as we decided to focus on creating articles and books for our readers.
Until now.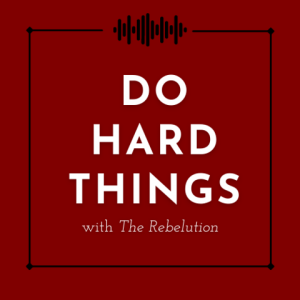 After months of planning, recording, and praying, we are so excited to announce the launch of our brand new podcast Do Hard Things with The Rebelution!
Here at The Rebelution, we believe that God can use teenagers in powerful ways. We believe that His Word is absolute truth. And we believe that when teenagers are equipped, strengthened, and encouraged in God's truth, amazing things can happen.
That's our goal with this podcast.
We want to dig into the hard topics and point to God's truth. We want to answer your hardest questions and equip you with the tools you need to live boldly for Jesus Christ and use your life to glorify God. We want to help you do hard things for the glory of Jesus Christ.
We have an amazing line-up of guests and topics we're covering for our first eight-episode season. You'll hear from Christian leaders like Sean McDowell and Randy Alcorn and be challenged and encouraged on topics like figuring out God's will for your life, handling doubt and deconstruction, and trusting God when life doesn't go the way you planned.
We can't wait to dive in and we hope it strengthens and encourages you.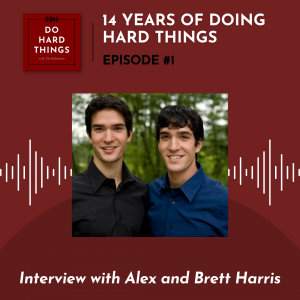 But to start, we're honored to bring the founders of this rebelutionary movement onto the show: Alex and Brett Harris.
LISTEN HERE: 14 Years of Doing Hard Things with Alex and Brett Harris
They share how their lives have changed since they started The Rebelution, what they'd change in Do Hard Things if they could, and the one piece of advice they want to give every teenager.
You won't want to miss this conversation!
Listen on Google Podcasts, Spotify, Apple podcasts, or wherever you listen to podcasts.
Be sure to hit subscribe so you never miss an episode and leave us a review if you enjoy our conversation!
---