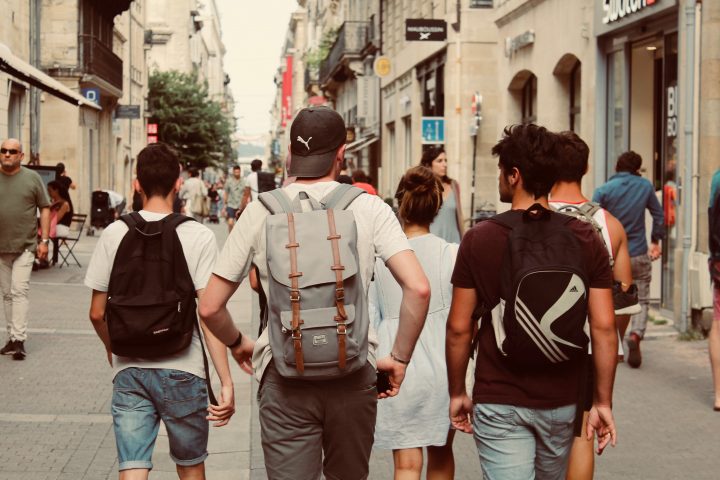 Yes, it can look like the world is going crazy…but as Christians, we're still called to go into the world and share the gospel. How do we practically make a difference in the world around us? How do we boldly live out God's truth in an ungodly culture? How do we continue to have hope even when the world looks so dark? Sara and Tabitha dig into these questions and more (warning: it's one of Sara's favorite topics!) and challenge and encourage you to step out and be the hands and feet of Jesus to a hurting world.
Listen on Spotify, Apple podcasts, Google Podcasts, or wherever you listen to podcasts.
For more, grab a copy of Sara's new book Stand Up, Stand Strong: A Call to Bold Faith in a Confused Culture to go deeper and gain clarity and truth on today's hot-button topics.
Stand Up, Stand Strong
The Young Writer
The Author Conservatory
---
Trade confusion for clarity…and live boldly for God in a world gone crazy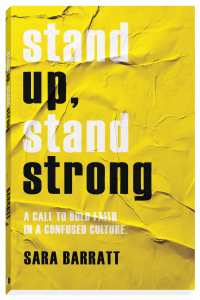 How do I navigate LGBT+ issues as a Christian?
How can I know who I am in such a "be yourself" world?
How should I think about things like Critical Race Theory? Abortion? Transgenderism? Media?
How can I apply biblical truth to the hot-button issues of today and remain faithful to God…even in an anti-Christian world?

Stand Up, Stand Strong tackles all these questions and more. With powerful examples from Scripture and stories from teens today and through the centuries, Sara Barratt, Editor-in-Chief of theRebelution.com, equips teens to live with a biblical worldview, approach today's hot-button issues with godly wisdom, and influence their generation for the glory of God. Tackling tough topics like sexuality, addiction, injustice, identity, media, and much more, Sara offers practical ways to stay rooted in God's truth while engaging culture with the redemptive story of the gospel—no matter the cost.
Because, after all, if we live according to the gospel, we're going to make waves. The way of Christ is countercultural. It doesn't go with the flow, compromise on truth, or stay silent in the face of injustice….so neither can we.
It's time to stand up, stand strong, and live with bold faith in a confused culture.
---