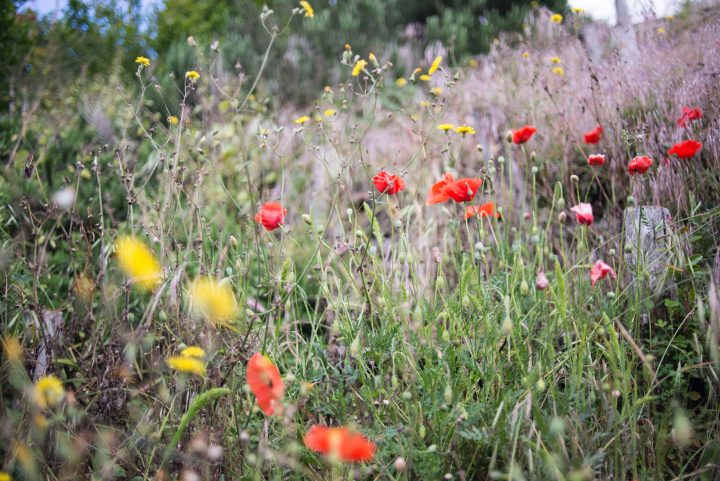 There are so many sources of worry and anxiety in our lives –auditions, interviews, school, sports games, moving, and more.
Chances are, when things make your life harder, making you worried or sad, you go to your friends or family to talk about it with them.
I completely understand your reasoning for this. I mean, my friends are often in the same situation as me, so they're the ones who can empathize with me the best. That's why I go to them, or my family; they feel and empathize with me. They're the best people I can talk to when troubled, right?
In a way, yes. God has placed the people around us and in our close circles so that we can encourage each other when times are tough.
1 Thessalonians 5:11 (ESV) says "Therefore encourage one another and build one another up, just as you are doing."
The encouragement that comes from friends and family is a blessing from God. God tells us to build each other up and going to friends when troubled is a good step.
The Problem with Going to People First
However, the problem is that, when troubled, we often go to friends first. Our friends, our family, our teachers are usually our first option. They are the ones we go to when worried or anxious.
And God?
He's the last step. The backup option for when all else fails and our family and friends' advice falls short. He's the one we go to when there is nothing else we can do –no one else to turn to.
This shouldn't be the case.
Yes, we should build each other up, but our first step when troubled should always be to go to God.
God sent His one and only son, Jesus, to earth. Jesus humbled Himself and became fully human. He has experienced all human emotions –worry, doubt, fear, and every single other emotion that we have felt.
Jesus can empathize with us because He has experienced the difficulty of the life we are living.
John 14:27 says "Peace I leave with you; My peace I give to you. Not as the world gives do I give to you. Let not your hearts be troubled, neither let them be afraid."
The peace that our Heavenly Father gives us is so much better and more fulfilling than the peace that the world gives us.
Click To Tweet
The peace that our Heavenly Father gives us is so much better and more fulfilling than the peace that the world gives us.
His peace, His love, His advice is so much more complete than the things we turn to when stressed, such as binge-watching TV, scrolling social media, and even our friends and family.
God should never be our last option. He should be the very first person we think of when we need to talk through our problems and our troubles.
Train Yourself to Go to God First
Going to God first is so hard. I've experienced this many times, where it was just so much easier to rant to my friends than talk to God about my problems.
One day though, my Bible teacher at school said something that made me realize how important going to God first is. My teacher said, "Our Heavenly Father is the One who loves us the most in the whole entire world."
And this is so true. His angels celebrate when even one single person turns to Christ. God sent His one and only Son to die for our sins, even though we did absolutely nothing to deserve it.
God loves us so much, and He wants to talk with us. But what are we doing? We're making Him our last option when He should be our first option.
So how can we train ourselves to think of God first when we are in trouble and struggling?
1. Prayer
By praying every day, either at night, in the morning, or in our car going to work or school, we build a habit of talking to God.
Many people think of it as a chore, which is why they don't talk to God. Rather, I would encourage you to think of it like a conversation with your Father, because that is who God is. He is our Heavenly Father, He loves us, and He is always willing to talk with us.
Make it a habit to pray to God when you're not struggling, because this will help you talk to Him when you are struggling or in trouble. Remember, God's peace is fulfilling and complete unlike the peace that the world gives us.
2. Read God's Word
Reading the Word of God is one of the best ways to connect with Him, because as said in 1 Timothy 3:16 (ESV) "All Scripture is breathed out by God…" By reading the Bible, we are reading a book He has prepared for us, so we can meditate over it and connect with Him.
Reading Scripture regularly will help us go to Him when in trouble, for by doing so we are building up a relationship with Him. Especially when we couple it with prayer and talk to Him about what we've read.
The Bible has many verses and passages about worry, doubt, anxiety, fear, and so much more. Think of the Bible as a gift that God has given you. God has provided so many answers in Scripture.
The Option that Never Fails
God is always there for us, always willing to talk to us, and He is someone who will never laugh at our problems. He will talk with us and advise us in times of trouble.
Often, we will find ourselves putting God as our last option; our backup option in case the advice of our family and friends fails.
Let us work hard to remind ourselves every day, by praying and reading His Word, that God is our first and best option. He is the option that never fails.
---