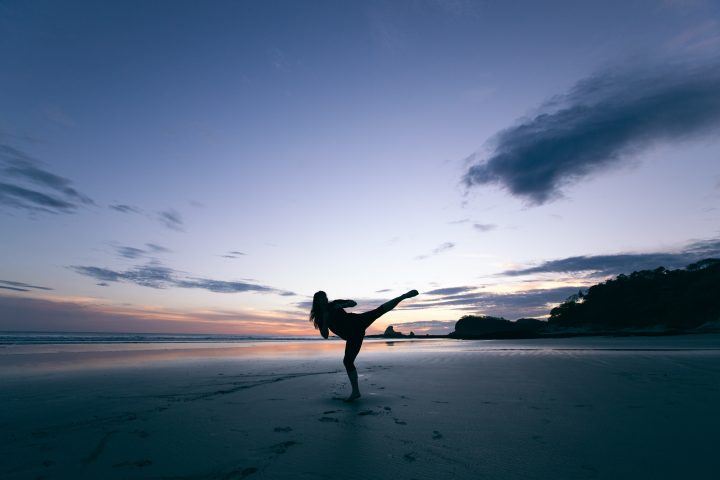 At some point in our lives, we've experienced, or will experience, feelings of anger or confusion toward God. Why does He allow certain things to happen? Why doesn't He allow events to unfold the way we want them to? If He is just and fair, why do things happen that feel entirely unfair to us?
I ran into these feelings and questions for the first time four years ago, when someone I had spent a lot of time praying for—I'll call him James—died from cancer. He was sixteen years old, the same age as me, and I couldn't understand why God had allowed this to happen. He had so much life left to live. So many people had prayed for God to heal him. Additionally, James had just given his life to Christ. Why would God allow him to die, especially right now? I had genuinely believed God would heal him, so it was shocking and deeply upsetting when things didn't happen according to my expectations.
I spent a long time looking for a way to understand this perceived lack of action on God's part. My perspective changed completely when a friend of mine compared God to a Judo Master.
The Principle of Judo: Yielding to Redirect
I had to do some research on Judo before understanding the significance of my friend's analogy. In summary, Judo is a strategy-based martial art form. Unlike many other martial art forms, which focus on blocking the attacks of an opponent by using force, Judo emphasizes using an opponent's strength and momentum against them. Rather than blocking the punches, Judo practitioners learn to take the attacks of an opponent and use them to ultimately gain victory.
Oftentimes, God uses a similar strategy in our lives. Romans 8:28 assures us that all things work together for good for those who love God. This means that rather than blocking the punches of the enemy, God often uses the momentum of trials transforming them into blessings.
The Power of Perspective
Another key aspect of Judo is maintaining a strategic perspective and analyzing the opponent's moves in order to find the optimal timing for redirection. In comparison, while we may not always understand the timing or reasoning of God's moves, Isaiah 55:9 (NIV) reminds us that, "As the heavens are higher than the earth, so are My ways higher than your ways and My thoughts than your thoughts."
Like a Judo Master who sees beyond the immediate moves, God has a grander plan for our lives. His ways may not always align with our expectations, but we can trust that He is working all things according to a greater, and better plan. He sees the whole picture, where we cannot. God sees every part of everyone's lives, where we are only capable of seeing a small part of our own.
I soon found an application to this concept in my own life. In the aftermath of James' death, I noticed an unexpected strengthening of faith and community from his family and all those who had supported them through prayer during that time. They chose to continue trusting God, despite the tragedy that had occurred.
Additionally, James had been a passionate pro-life advocate. The unrelenting enthusiasm with which he had advocated for the rights of the unborn became his legacy and inspired many others to join the fight for life. This movement ultimately went on to play a significant role in passing abortion bans in the state of Texas and lead to countless lives being saved.
An Unforeseen Victory
From the perspective of someone new to Judo, it makes sense that the practitioner who appears to be stronger should be the victor. However, in Judo victory is dictated by skillfully redirecting energy, rather than overpowering or completely preventing attacks. Similarly, God creates victories in our lives by turning attacks against us into momentum that works in our favor. He turns trials into blessings by using them to shape our character.
"Consider it pure joy, my brothers and sisters, whenever you face trials of many kinds, because you know that the testing of your faith produces perseverance. Let perseverance finish its work so that you may be mature and complete, not lacking anything." (James 1:2-4)
It's easy to encounter obstacles in life that leave us questioning God's plan. However, the concept of God as a Judo Master offers a profound perspective shift. It teaches us that God is always working for our good, even when we don't understand the direction of the momentum in our situations.
Just as a judo master skillfully utilizes the opponent's energy, God harnesses the momentum of our challenges to shape us into victors rather than victims, fulfilling His promise in Scripture to work all things together for the good of those who trust in Him.
---