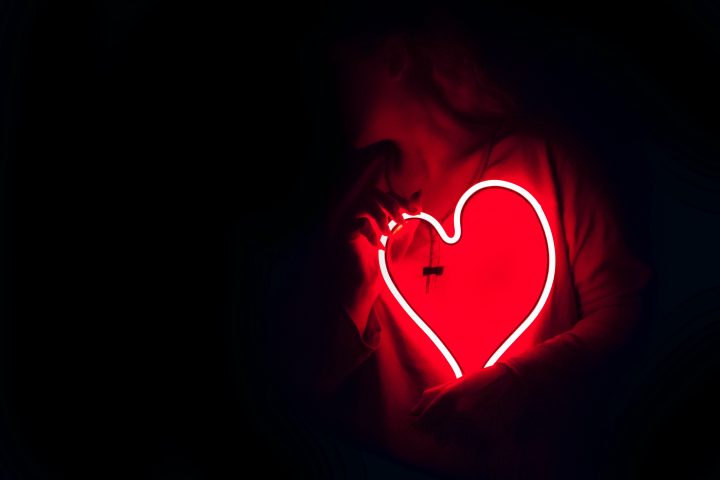 "I promise I'm yours… I promise I'll love you forever and ever and always… to the end of time, I won't change my mind…" ("Forever and Ever and Always" by Ryan Mack)
Staring out the window of the airplane, the words of the love song stabbed me.
No one can truly promise me "forever."
Tears springing into my eyes, I remembered the exception to that statement.
Jesus…
People will leave you. "Friends" will decide you are no longer useful to them. Romantic interests will decide you are no longer interesting. Family members will forget to call.
This is not to say that humans cannot have real, unconditional love, but God's love is truly different—it's far superior—and it's worth thinking about.
Love… for the Rest of His Days Too
We talk about how God is infinite, and how crazy it is to never have a beginning. And yes, it's mind-blowing. But God also doesn't have an end; He has an infinite measure of time that He can do with as He pleases.
And of all the options, God chose to place us in that second part of infinity. He chose to make it possible for us to dwell with Him for eternity.
When God chose to love us "forever," He meant forever.
He's not giving up on you or abandoning you.
Wake Up Call
If you don't believe it, take a step back and remember what God has done to prove His love. If I decide that God doesn't really love me, that's like being saved from a burning car and then, once brought to safety, accusing the first responder of not caring about my life. It's unfounded.
How could we be so doubtful of God's love, when He gave His life to pay the price for all our idolatry, lust, ungratefulness, hatred, disobedience, arrogance, and rebellion?
God's Love for Us, in Jesus' Words…
In John 17, Jesus prays to God the Father in the Garden of Gethsemane before going to the cross. There are many beautiful and interesting elements to the prayer we could look at, but there's one phrase that always blows my mind.
As He prays for present and future believers, He prays that "the world may know that You… loved them even as You loved Me" (John 17:23).
And what is the love between the Father, Son, and Holy Spirit like?
It's beyond comprehension, originating "before the foundation of the world" (John 17:24) and characterized by a unity "in which [God's] soul is well pleased" (Matthew 3:17). It is so great that Jesus submitted to God's will on the cross, trusting Him completely. And it will last forever.
That's how much God loves YOU.
"Oh, but Rachel, I don't deserve that kind of love. I'm not good enough."
My friend, you have encountered the gospel.
God has loved you despite yourself.
God has loved you despite yourself.
Click To Tweet
God's Love Changes Us
When you even begin to grasp the depth of God's love for you, there is no way to follow Him halfheartedly. There's no way to see yourself or your life the same and being a "lukewarm Christian" is a horrific option.
In John 14, Jesus says, "If you love Me, you will keep My commandments" (John 14:15). God's love motivates us to obey—to tell others about Him, to imitate Christ's example as we see in the gospels, and to pick up our crosses daily and follow Him (Matthew 16:24). And obedience isn't just a list of what not to do. God has good works already planned for us (Ephesians 2:10), and that's such an exciting thing! You could be experiencing things now that will enable you to help others later in life, and you don't even know it yet.
God's plan for you is good, and obedience, though it is a battle against some of your strongest desires, is ultimately worth the effort.
Click To Tweet
God's plan for you is good, and obedience, though it is a battle against some of your strongest desires, is ultimately worth the effort. So, search the Bible, study God's commands, and learn to love Him in both word and deed. Life as a follower of God is not easy by any means, but it is full of joy and eternal security.
I obey Jesus because I love Him.  I love Him because He loved me first and was merciful enough to open my eyes. That's both humbling and life changing. When you encounter love that big, there's no way to live life apart from it.
So, Ask Yourself…
If you knew beyond a shadow of a doubt that God was never going to leave you, how would your view of Him change?
If you knew with certainty that God loved you and would not break His word ever, how would your actions change?
Friend, we have that assurance. We have such security that our obedience to God will be worth it even if it costs us our friends, our careers, our families, our dreams, or even our lives. That's love worth giving everything for.
So, forever and always, Jesus is mine and I am His.
---