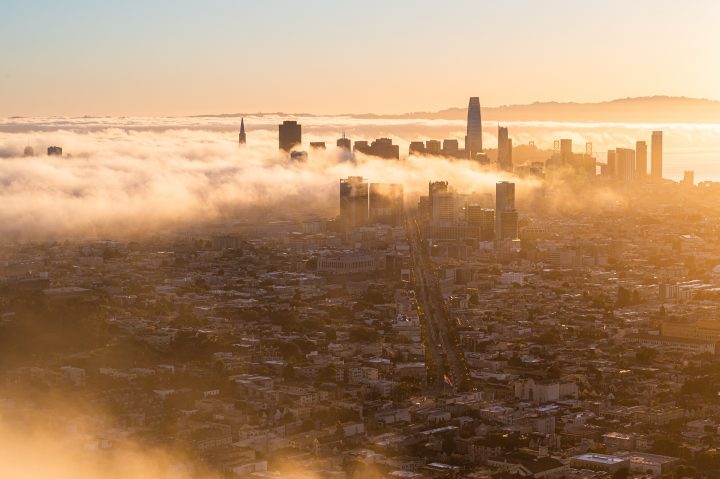 Charles Darwin's theory of evolution is widely accepted as "proven" fact in our world today. It's also a tool used by Satan to strip humanity of its worth, purpose, and identity and to degrade God and His power.
To start, let's review some key principles of our Christian faith, because far too often, these fundamentals get skewed, misrepresented, and misinterpreted by people.
Who Are We?
We are God's beloved creation and, for those of us who have accepted Him as Father, His children.
Psalm 139:14 tells us, "I will praise You, for I am fearfully and wonderfully made. Marvelous are Your works, and that my soul knows very well."
Ephesians 2:8,10 (AMP): "For by grace you have been saved through faith… For we are His workmanship (masterpiece, wonderful creation, work of art) …"
We are free (John 8:36) and loved (Jeremiah 31:3). We are redeemed (Isaiah 43:1) and blood-bought children of the Most High God (1 Corinthians 7:23; 1 Corinthians 6:20). Our identity is forever who God made us to be and who we are in Him. Our loving Father's definition of us is the only one that matters.
Where Did We Come From?
Genesis 1:26-27 lays it all out quite clearly for us: "Then God said, 'Let Us make man in Our image, according to Our likeness… So God created man in His own image; in the image of God He created him; male and female He created them."
Why Are We Here?
Matthew 22:36-39 tells us of a Pharisee questioning Jesus about which is the greatest commandment. Jesus replies that it is to love God with all one's heart, soul, and mind, and to love our neighbor as ourselves.
Simply love God and love people. When we love people in the unconditional way that God loves us, we show them what His perfect love looks like.
Matthew 5:16 says, "Let your light so shine before men, that they may see your good works and glorify your Father in heaven."
1 Peter 2:9 says, "But you are a chosen generation, a royal priesthood, a holy nation, His own special people that you may proclaim the praises of Him Who called you out of darkness into His marvelous light."
Our goal in life is to glorify God, lift His name above all else, and proclaim His praises every single day.
While there are more reasons why we exist, these are among the most important.
The Problem
So now that we have reviewed these important truths, let me ask you a question:
What happens when we, society as a whole, take God out of our society and usher in the false concept of evolution?
Through the lens of evolution, we are no longer the loved, redeemed, and free children of the God Who has a plan and purpose for our lives. We are instead accidents who, if weak, won't survive. No longer are we called to humility and loving one another as ourselves because that only shows weakness.
We are now permitted to treat each other without respect or compassion. Because, after all, evolution says we are only highly skilled animals.
By studying science or biology, one can immediately see the skillful design of a Creator in everything, from our wonderfully crafted body systems to the mind-blowing variety in nature, to the complexity of the tiniest cell. All of nature exhibits God's handiwork (see Psalm 19:1).
But take God out of the equation and what do you get? The excuse that everything came about by chance.
One of the most important things that evolution strips away from our culture is the sanctity of human life.
If humans are no more than animals without purpose, and only the fittest ones survive, then what's to stop atrocities such as euthanasia, slavery, abortion, or abuse from being normal and acceptable? If we don't see every life as God sees it – loved, designed with a purpose – why wouldn't these things be normal and acceptable?
When we look at the world today, its violence, hatred, and discrimination grieve us. But this is the world we get when we reject God and His plan for humanity. This is the result of the created denying its Creator.
Click To Tweet
When we look at the world today, its violence, hatred, and discrimination grieve us. But should we really be surprised at this?
This is the world we get when we reject God and His plan for humanity.
This is the result of the created denying its Creator.
The Solution
Without God, this world becomes an increasingly dark place. That's why it is incredibly crucial, especially today, to shine the light of Christ in the middle of all this darkness.
We need to keep on doing what God has called us to do: glorify Him in all we do, love Him, and love others.
We also need to root ourselves deeply in Christ, the Truth, through His Word (John 14:6).
"Therefore, as you received Christ Jesus the Lord, so walk in Him, rooted and built up in Him and established in the faith, just as you were taught…" (Colossians 2:6-7).
When we seek His truth above all else, He will reveal it to us like never before. And His ultimate truth and unconditional love is what we need to shine in this dark world.
Let's shine it together.
---