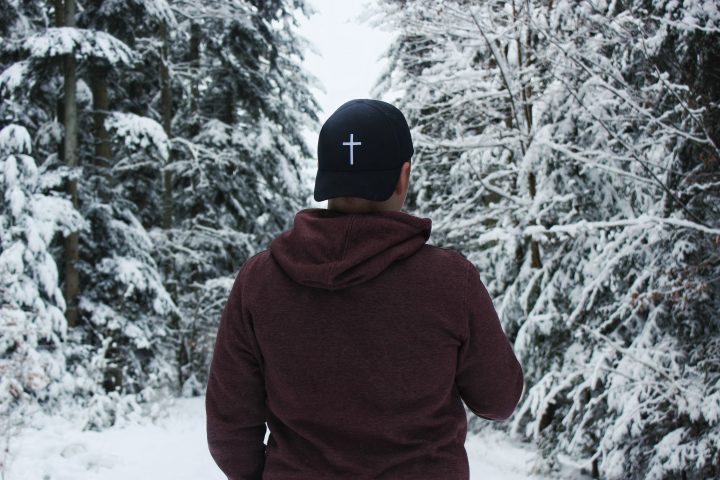 People often say that the Bible is filled with stories. However, it can be argued that there is only one because the entire Bible tells the story of the perfect Creator redeeming His beloved, rebellious creation.
We all know this story: Jesus comes to earth, dies on the cross, and rises from the grave.
This is the gospel, the foundation of our Christian faith. We've all heard it.
But when was the last time you heard it?
Aside from Easter, I never really thought about the gospel a whole lot. Not until I considered working at a Bible Camp for a summer. My original reasons for wanting this job were simple: spend the summer outside, have fun, and look after kids.
Then I went to their leadership program and observed the summer missionaries in action.
It's probably a no-brainer, but this camp's purpose was not only to disciple campers; it was primarily to share the gospel. It fascinated me how often everyone talked about Jesus' death and resurrection in a single day… I wondered why it wasn't like that for all Christians. Furthermore, I realized that I wasn't as focused on the gospel at home as I was at camp.
We as Christians know the gospel, but is it present in our everyday lives?
The truth is that the Lost are not the only ones who need the gospel. The gospel is also for the Saved.
It is my conviction that we need to be reminded of the gospel daily as firm believers who have been and continue to be transformed by it. Paul repeats the gospel many times in his letters. And these letters were to the Church! These people knew the gospel, but Paul still told them the gospel again.
There are many ways that hearing and speaking the gospel continually can help us. Let's dive in to three of them.
1. It Keeps Our Eyes on the Prize
We tend to get wrapped up in worldly things and forget about our true home. Hearing the gospel keeps the knowledge of where we truly belong fresh in our minds.
We get to spend eternity with Christ. How? Because He shed His blood for us on the cross. He overcame our sin and the grave. And He rose again in victory. Hearing and speaking the gospel reminds us of where we are going, it reminds us of what is important.
Philippians 3:14 says, "I press on toward the goal for the prize of the upward call of God in Christ Jesus."
2. It Keeps Us Humble
Sadly, we often forget what Jesus saved us from and start believing that we're better than others, but the point of the gospel is that we are all sinners in need of grace. We all need Jesus. That is the point of Christianity.
Ephesians 2:8-9 says, "For by grace you have been saved through faith. And this is not your own doing; it is the gift of God, not a result of works, so that no one may boast."
Hearing and speaking the gospel reminds us of what we were saved from—our sin. This keeps us humble and reminds us of how good God is.
3. It Helps Us Share the Gospel
Hearing the gospel constantly helps the knowledge of God's amazing gift stick in our minds. It reminds us that His gift is for everyone. Hearing the gospel pushes us to action: telling those who need the gospel about the gospel.
Speaking the gospel to the people around us, though they may have heard it, gives us the practice to be able to effectively share the gospel with those who haven't heard it before.
Mark 16:15 says, "And He said to them, 'Go into all the world and proclaim the gospel to the whole creation.'" To the whole creation. Even rocks. Why would we preach the gospel to a rock? Practice. The more we speak it and hear it, the more we know it.
Practice Proclaiming the Gospel
These are not the only ways that hearing and telling the gospel can help us, but if I continued this list, I'd be writing forever!
If you are wondering how you can practice proclaiming the gospel every day, here are some ideas:
A. Tell yourself the gospel every morning
While you brush your teeth, in the shower, on your way to school. Whatever works for you. Just repeat the gospel and remind yourself of God's love.
B. Tell the gospel to your Christian friends and family
Bringing up the gospel with other Christians is much easier than telling it to non-believers. Also, they need to hear it too! It's a win-win situation.
Bring it up when you're with them. Start a discussion. The gospel is an interesting, deep, and extensive topic. Best yet, other Christians won't judge you for bringing it up.
C. Tell the gospel to your non-believing friends
It may be hard, but discussing the gospel with friends who may not be open to it can have amazing results. When people see the passion you have for the gospel, it can affect their view of Christianity.
It may be obvious, but the main reason why many people are not coming to Christ is because they've never had the gospel communicated to them. The more you talk about Jesus to others, the more you grow in your own faith and the more others have the opportunity to accept salvation.
D. Tell the gospel to strangers
This one can also be difficult, but it needs to happen. You don't have to walk up to every stranger and recite the gospel to them (though you totally could and that would be plain awesome!).
However, when people meet each other, they tend to discuss the basics about themselves. Which, for us, should include our salvation. When the gospel is thought about consistently, it should naturally come up. Don't veer away from this topic when it comes to mind in conversation.
Another way you can discuss the gospel with strangers is in an environment where it is encouraged: with an organization of some sort (like Bible Camp! gasp!).
In whatever way works best for you, make talking about the gospel a trend in your own life. It's worth it!
The Good News
"For I delivered to you as of first importance what I also received: that Christ died for our sins in accordance with the Scriptures, that He was buried, that He was raised on the third day in accordance with the Scriptures, and that He appeared to Cephas, then to the twelve. Then He appeared to more than five hundred brothers at one time, most of whom are still alive, though many have fallen asleep." – 1 Corinthians 15:3-6
Everyone has sinned and cannot measure up to God's glory (Romans 3:23), but this is how God shows His love for us: while we were still sinners, Christ died for us (Romans 5:8). If we confess with our mouths that Jesus is Lord and believe in our hearts that God raised Him from the dead, we will be saved (Romans 10:9).
It is by grace that we have been saved through faith. We did nothing to get it; it is the gift of God. Not by us doing things, so no one can boast (Ephesians 2:8-9). If the Spirit of Him who raised Jesus from the dead dwells in us, He who raised Christ Jesus from the dead will also give us eternal life through His Spirit who dwells in us (Romans 8:11).
Let's daily tell ourselves and others this Good News.
---