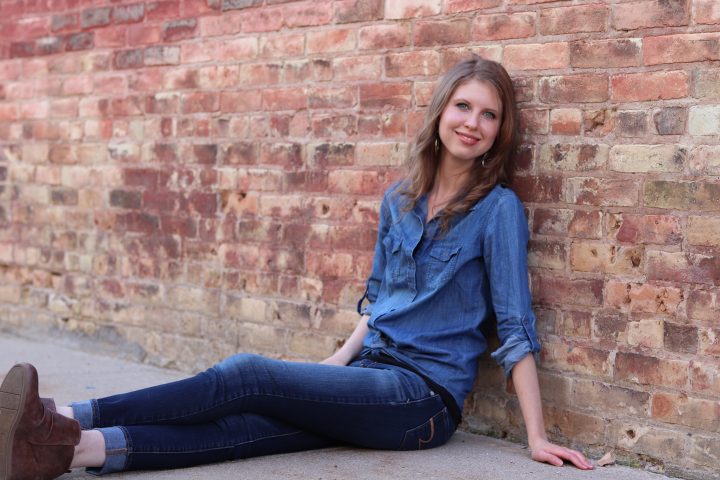 Editor-in-Chief of TheRebelution.com (formerly Sara Barratt)
---
I'm Sara—an author, speaker, and follower of Jesus. I'm a 23-year-old Michigan girl who loves good books, long walks, spending time with family and friends, and belting out my favorite songs at the top of my lungs. I got married to my best friend in May 2023 and embarked on the biggest and most beautiful "hard thing" I've ever done–discovering what it means to have a marriage that glorifies God and reflects Christ and the church (Ephesians 5:22-33). I actually met my sweet husband Matthew through the Reb–we're just two bookish, nerdy people who love Jesus and long to see Him exalted through our lives.
I'm the author of Love Riot: A Teenage Call to Live With Relentless Abandon for Christ and Stand Up, Stand Strong: A Call to Bold Faith in a Confused Culture published by Baker Books in partnership with Summit Ministries.
My passion is encouraging my peers to live wholeheartedly and unashamedly for Christ, standing strong on the rock solid foundation of His truth. I know how hard it is to faithfully follow Jesus in the midst of deep pain, hard decisions, conflicting emotions, and a turbulent culture. I've walked through the struggle and the confusion, but in the midst of it, I've discovered the clarity and comfort of Christ.
Biblical worldview, theology, and apologetics are a few of my favorite topics and there are few things I love more than deep conversations about how the gospel impacts our day-to-day lives. I believe God's Word is not partial truth or subjective truth, but total truth—truth that encompasses every part of our lives, transforming us from inside out.
I'm on a mission to discover what it means to live wholeheartedly for Christ and I invite you to join me on this journey. It's time to drop the apathy, lay down the excuses, and shut the door on compromise. This is our moment to step out, live bravely, and do hard things for the glory of God.
I hope you'll join me in this rebelutionary movement.
Some Of My Most Popular Posts:
How Should Christians Respond to Pride Month? | The Rebelution
75 Years Ago Today: The Incredible Story of Hans and Sophie Scholl | The Gospel Coalition
One Question Every Teen Needs to Ask About Love and Romance | The Rebelution
Unfiltered Beauty: Embracing Your Face Without a Filter | Girl Defined