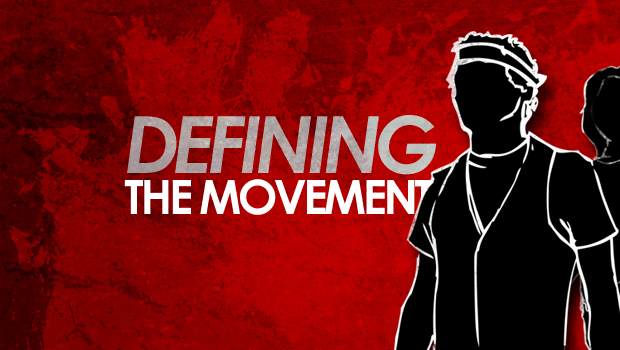 ---
Should I ignorantly assume that the blessings I have received in way of gifting and talent, position and family, country and freedom, have been given blindly and without purpose? Should I, heedless of their potential, throw these things away for the sake of convenience? Will I take the road so often traveled and go with the flow rather than against the current? Will I choose the fate of the common man or that of the uncommon man?
Needless to say, a life of sin and sorrow is readily available to all, whereas a life of purity, honor, and virtue is only granted to a precious few. The gifts necessary to change the world are as rare as the man who tries it, while the ability to conform to the world is evident in all its abundance.
The path of the righteous man is overgrown and seldom used. It is a lonely road, often uphill and through deep valleys. The common way offers many amenities, it is a well-worn path, easily traveled and with plenty of company.
Righteousness is work comprised of fleeing from temptation, running to Christ, fighting the good fight, running the race, and wrestling with myself. Complacency, however, offers a road devoid of care. I give myself to the very things I should flee from and fight with. So much easier to choose, so much simpler, and just what we want—yet not what I want.
To change the world God has changed my heart. To fight the fight God has won the war. To run the race Christ has set me free. All this is mine through Christ Jesus my Lord, yet this is the road often missed, often forgotten, often ignored.
The harder road lies before those who choose life and godliness, yet the greater destination, a glorious paradise and a wonderful feast.
This is the path I have chosen, to follow God and to do His will—to change the world, to be a leader—to shine as a light in the darkness that I've been placed in, not by chance, but by sovereign purposeful design. Should a candle set in a dark room assume that darkness is his fate? Would it be acceptable for the candle to make peace with the darkness? Not when he holds the potential for glorious light!
Therefore I must take all precautions to guard myself in all holiness, righteousness, and purity. Sin cannot be endured. The war is on, the fight is God's—therefore I will be victorious. No truces will be made; no terms will be accepted. Victory is my end and that through Jesus Christ.
Reminding myself that one slip will destroy all possibilities of great service I will take and pursue all measures of accountability and protection. For if sin reigns I am ruined, and if it gains I have lost.
Yet this I call to mind and therefore I have hope: because of the Lord's great love I am not consumed, for His compassion's never fail. They are new every morning; great is His faithfulness. I say to myself, "The Lord is my portion; therefore I will wait for Him."
In what confidence, you ask, do I make such resolve? Not in my strength for it has failed. Not in my previous accomplishments for they are pale. Not in hope of willpower for it is weak and corrupt. Not in conscience for it is dull. Not in my head, or arms, or legs, or hands, or feet, or anything in me that could supply strength physically, mentally, or spiritually, for they have all failed. They have all fallen short. They have all broken promises they vowed to keep. They have never brought me true or lasting success. They never will. I have no hope in myself.
In what confidence, you ask, do I make such resolve? I make resolve in the strength of God, in the grace, mercy, and power of Jesus Christ. In the salvation I know I have through Him. From the righteousness I have received from Him, from the robes of white that cover my sin, from the blood that was spilt for me, for the love that I feel in His embrace, for everything that is not me and is Him—in this I trust and in this I rest my hope.
You may wonder on reading this whether I will follow through with this resolution. Will it be only sad irony ten years hence that such a thing was ever written by these hands? Will this be a scrap of broken dreams and aspirations? Will I forget in an hour what was so clear and true now?
The answer to those questions will be decided by where I put my trust. Know this to be true: if my trust, despite my words, is in myself, then laugh at my humiliation. What a fool I was. Yet if my trust, as my words testified, is in God, then know with unwavering clarity that there is nowhere I will not go, no mountain I will not climb, no success that will not be realized, as long as all is done for God's glory and in His strength. If my trust is in Him, then honor Him for my success. It will be beyond my dreams and yours if He can only pull my trust to Him for its eternal resting place.
Who am I? I'm a rebelutionary.