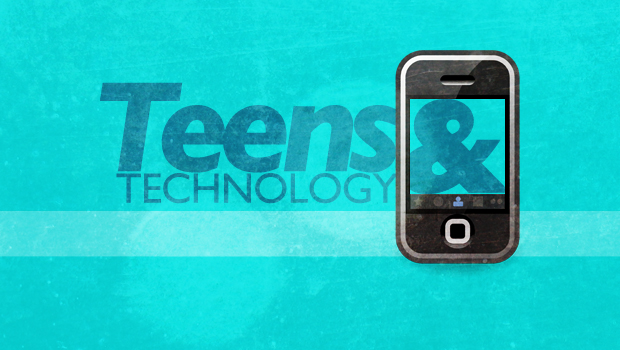 "Last night, I was watching "Sex in the City" on TiVo with my friend and my dad. I heard this song. I really wanted to download it, but I didn't know what it was called. So, first I went online and I tried to download. I couldn't, but then I was online. One of my friends who had been out of town was back, and I saw him online and we started talking. Then I went back to watch "Sex in the City." I just kept going back and forth. I was eating ice cream too. Then I checked my email. It was late at night. It was getting later. So I was just talking to people. No one really went out because it was Father's Day."


~ Heather, 11th grade, Chicago, June 2003 ~
Welcome to the Generation of the Millenials (born 1980+) — we are plugged-in, switched on, charged up, and constantly connected to a network of digital devices and multimedia, bringing the "world" to our fingertips in a way no previous generation has experienced.
According to a June 2003 study conducted by Harris Interactive and Teenage Research Unlimited (TRU), the average 13-24 year old spends a cumulative 50 hours per week talking on the phone, listening to the radio, surfing the Internet, and watching television. That's more time than they spend in school — and it doesn't even include watching movies, listening to music, or emailing.
We live in an age where computers, video game consoles, cell phones, satellite & cable television, PSP's, digital cameras, IMing, PDA's, iPods and TiVo rule the teenage playground — with more and more teens owning them and using them.
On a typical day, a teenager selects from 200+ cable television networks, 5,500 consumer magazine titles, 10,500 radio stations, 30 million blogs, and over 2 billion websites. There are currently 240 million television sets in the U.S. — 2 million of which are in bathrooms. [1]
Studies continue to show that not only is media and technology pervasive — we can't get away from it — but more and more teenagers believe they couldn't live without it. Vicky, a 17-year-old from Chicago, describes life without Internet as, "Tormented: I would just be sitting, trying to think of something to do. That would be my life."
Clearly, this cultural phenomenon deserves our generation's critique, as well our involvement. We cannot afford to act as passive spectators in a digital revolution which is reshaping us, our peers, and our world.
The consequences of media saturation, such as multitasking and our dependence on instant gratification, must be addressed. The effects of media saturation on brain function, school and work performance, family relationships, and our walk with God must be carefully examined.
Technology is not bad. We must look for the positive and innovative ways in which we can use and adapt to new technology. But we must never forget what it can't do — and more importantly — what we can't do while we're using it.