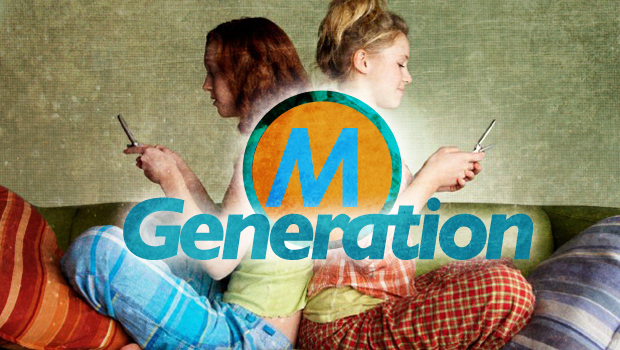 Our generation multitasks constantly. Chances are that some of you won't even be able to finish this article without checking your email — while others are already listening to music or IMing a friend. In fact, a recent Yahoo! and OMD conducted survey says that you're probably doing three to four other tasks while surfing the Internet.
Though multitasking has long been epitomized by the corporate executive, it has more and more become a characteristic of the modern teenager — especially when it comes to media consumption.
A 2005 study conducted by the Kaiser Family Foundation shows that even while young people are spending an absurd amount of time on the phone, listening to the radio, surfing the Internet, and watching TV (50 hours per week, and that doesn't even include movies, music or email) the actual amount of media content we consume is far greater due to our ability to interact with more than one medium at a time. Other studies show that teens are packing up to 44-hours of activity into a 24-hour day by doing multiple things at once — that's nearly a 50% jump!
Consider the following narrative by Heather, an 11th-grader from Chicago:
"Last night, I was watching "Sex in the City" on TiVo with my friend and my dad. I heard this song. I really wanted to download it, but I didn't know what it was called. So, first I went online and I tried to download. I couldn't, but then I was online. One of my friends who had been out of town was back, and I saw him online and we started talking. Then I went back to watch "Sex in the City." I just kept going back and forth. I was eating ice cream too. Then I checked my email. It was late at night. It was getting later. So I was just talking to people. No one really went out because it was Father's Day."
Many laud such development as progress — I mean, Heather was spending time with her family, connecting with friends, eating ice cream, checking her email, watching TiVo, and doing research at the same time! But one has to wonder at the quality of the time Heather spent with her father that Father's Day. In fact, several questions come to mind as I read her description of a seemingly typical night.
For instance, regardless of what it was, does she remember anything about the show she was watching? She couldn't locate the song she was looking for — did she ever go back and find it? Finally, she seemed to be talking to a lot of people (albeit, not the people she was actually with), but did she feel like she drew closer to any of them?
In an era where it has become routine to conduct six IM conversations, watch TV and Google the names of last season's American Idol finalists all at the same time, such questions must be asked not only of Heather, but of ourselves. Though multitasking has been around for ages, it is our generation that has been dubbed, among other things, Generation M — M for Multitasking.
The modern level of multiprocessing and interpersonal connectivity is now so commonplace that our generation, who have grown up with it, just don't realize how recent of a phenomenon it actually is. Eight years ago (1998, when I was nine) most home computers weren't even linked to the Internet.
Think about it: We are the first generation of teenagers to have high-speed, wireless Internet access. We are the first generation of teenagers to widely use cellphones. We've learned to juggle a myriad of doodads and options — text messaging, search engines, PDA's, blogs, Wi-Fi, and cell phones that try to do all of the above. Most significantly, we've been promised that we haven't seen anything yet.
If all this is true, and it is, then there is a tremendous need for us to step back and reassess our generation's proclivity for multitasking. As life gets faster and faster and technology continues to advance we've got to stop texting long enough to ask ourselves whether we're really more efficient when we multitask. How does this "juggling show" we allow ourselves to put on affect our productivity, our thought life, and our relationships?
Read: Intro / Productivity / Thought Life / Relationships / Closing