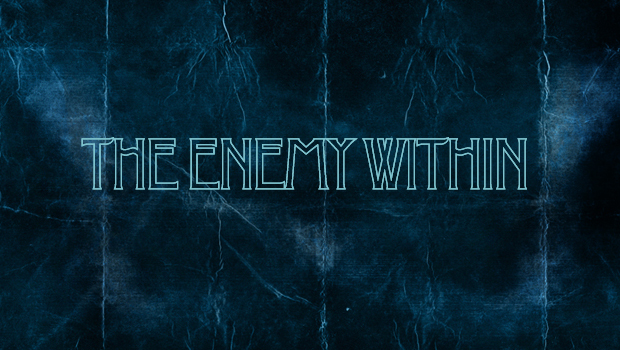 When we sign on to God's plan for our growth, we're declaring war on our sin nature and it fights the idea of do hard things with everything its got. The reason it's so hard to do hard things is because our sinful flesh wants us to do easy things.
Jonathan Edwards, a great American theologian, once wrote: "The way to Heaven is ascending; we must be content to travel uphill, though it be hard and tiresome, and contrary to the natural bias of our flesh."
Doing hard things is a fight with our own sin nature, our own natural tendency to take it easy and just get by, our inherent disposition to go with the flow and to take the path of least resistance. That's why it's hard.
In the Romans 7:21-25 the Apostle Paul talks about this nature that wages war against his desire to obey God:
So I find it to be a law that when I want to do right, evil lies close at hand. For I delight in the law of God, in my inner being, but I see in my members another law waging war against the law of my mind and making me captive to the law of sin that dwells in my members. Wretched man that I am! Who will deliver me from this body of death? Thanks be to God through Jesus Christ our Lord! So then, I myself serve the law of God with my mind, but with my flesh I serve the law of sin.
The Bible alone gives us the real explanation about our tendency to take the path of least resistance, even though doing hard things is in our best interest.
Good Creator, Fallen Creatures
Imagine for a moment a country where the laws are designed to reward hard work and where almost anyone can advance in society or career if they only care to apply themselves. You could only conclude that there must be a wise and good ruler. Now, if the inhabitants of that country refused to apply themselves, would you say the problem was with the ruler? Of course not. In the same way, the fact that we are so eager to avoid doing hard things — even when effort is the way God designed us to grow — means that there is a good Creator and fallen creatures.
God's design is good, but it has been corrupted by our sin. We were made to grow through effort. The corruption of our nature is laziness. What better way to undermine God's plan for us than to make us avoid His means for growth?
Platinum or Bronze?
Of course, it might sound more appealing to sign-up for a less "extreme" version of the Christian life. Instead of the Platinum "Do Hard Things" Membership, our sin nature offers us something more along the lines of the Bronze "Go to Church Every Week" Membership. Lesser benefits for lesser effort. Sounds good, right? But Scripture doesn't leave that option open to us.
Writes C.S. Lewis: "It is hard; but the sort of compromise we're hankering after is harder—in fact, it is impossible… We are like eggs at present. And we cannot go on indefinitely being just an ordinary, decent egg. We must be hatched or go bad."
In other words, we can't just go on being ordinary, decent Christians, giving God part of our lives while holding back the rest. Either we are hatched and learn to fly or we are a dud that will soon start to stink. The ironic thing here is that although the hardest thing — the almost impossible thing — is to hand over our whole selves to Christ, it is far easier than what we are trying to do instead.
Hard Things or Harder Things?
What happens when we follow our sinful tendency to avoid hard things? The answer is that hard things come to us. It's like the guy who won't go in to the gas station to put some air in slightly deflated tire, only to have it blow out on him on the freeway when he's late for an important meeting. Maybe it's even happened before, and he's already used his spare. Tough luck.
We can't really avoid doing hard things. We can only decide when to do them and how prepared we will be to handle the hard things life brings our way. You either do the hard thing of getting prepared, or you deal with the harder thing of being unprepared. We either "do it" now, or we end up having to "deal with it" later.
This about a lot more than flat tires and missed meetings. Resisting temptation is a hard thing, but not as hard as dealing with an addiction. Finding and keeping a job is a hard thing, but not as hard as dealing with unemployment and struggling to make ends meet.
Time to Persevere
Of course, our sin nature doesn't want us to understand this. It wants us to keep on believing the lie that our lives will be easier when we avoid doing hard things. It knows that it's in trouble once we realize that we'll always be better off when we choose to say no to sin and choose to do hard things for God.
But like Paul says, our sin nature doesn't sleep. It's not a matter of some one-time victory. It's a constant battle. You see, our sin nature knows what's ultimately at stake. It's not your test for school or the tires on your car, it's your whole life.
Starting in Part Three, we'll take a look at the glorious life God wants you to live.