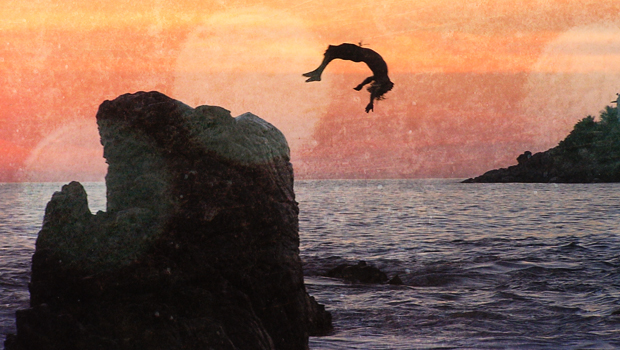 History tells us that our best life is not our easiest life. Those men and women who were of the greatest service to God and to mankind were those who gave the most of themselves; those who endeavored, not to avoid difficulties, but to overcome them; not to seek comfort, but to do what was necessary, no matter how hard.
These are the men and women who made decisions, not on the basis of expediency, but on the basis of what they believed was most pleasing to God. These are the men and women who stuck to their convictions despite the cost.
Your Risks Will Be High
Amy Carmichael, who spent decades as a missionary to India, wrote, "It does not seem to me honoring to our Master, this missionary habit of going by the easier rather than the harder way, when He chose the harder. It is as if we put ourselves a little above Him."
Theodore Roosevelt, the great American president who went from a weak and sickly child to a powerful and energetic man, later wrote that the highest form of success would go only to the man who "does not shrink from danger, from hardship, or from bitter toil."
It reminds us of a movie we once watched, where the rich, pampered young man pleads with his father to let him go to war. "I deserve to know dirt and sweat and courage and honor," he cried. "I deserve to know." He recognized that he was wasting his life idleness and he longed for something greater. Despite his access to comfort and ease he realized that his best life would be one spent daring greatly for a cause bigger than himself.
Nowhere is the more true than in our relationship with God. The life of a true follower of Christ is the greatest adventure we could ever hope to embark on, but it's also very hard. John Piper writes, "your life will be hard, your risks will be high, and your joy will be full." This is a beautiful paradox in which our best life is one spent daring and risking greatly for the cause of Christ.
Joyfully Embracing Hard Things
If you can take only one thing from this series, take this: Our greatest joy and satisfaction comes not from avoiding hard things but from joyfully embracing them. This is how the same Jesus who said, "If anyone would come after me let him deny himself, take up his cross daily and follow me," could also say, "for my yoke is easy and my burden is light." Following in Christ's footsteps is hard, but it's good — and He is the ultimate example to us of an extraordinary life spent doing hard things for the glory of God.
Our big, crazy idea is that this is the life God has called us to live now — not ten or twenty years from now, but right now, as teenagers. This is your best life, not your easiest life; the only way to avoid wasting your teen years and ultimately your life.
God's Word tells us to contend for the faith (Jude 1:3), to build ourselves up (Jude 1:20), and to be diligent (2 Peter 3:14). We are told to be sober-minded and watchful, to resist the devil (1 Peter 5:8-9) and to hold fast our confession of faith (Hebrews 4:14). More than that we are commanded to strive to enter God's rest (Hebrews 4:11), to flee youthful passions and to pursue righteousness, faith, love and peace (2 Timothy 2:22). We are described as good soldiers, trained athletes, and hard-working farmers (2 Timothy 2:1-6). We train, toil, serve, practice, watch, persist, flee, pursue, fight, take hold, run, and stand firm.
Something to Give Your Life To
If you want something that you can give your life to, this is it. This will ask for all of you and give you back more than you could ever imagine.
This is what Jim Elliot was speaking of when he said, "He is no fool who gives what he cannot keep to gain what he cannot lose."
This is what Christ promised when he said, ""He who would save his life will lose it, but whoever loses his life for my sake and the gospel's will save it."
This is what G.K. Chesterton was talking about when he wrote, "The Christian ideal has not been tried and found wanting, it has been found difficult and left untried."
God's Very Best, For You
Our dream is that our generation would be made up of those who find the Christian ideal difficult and yet still try—knowing that the loving God who would never leave us as we are and who desires our growth, will also delight with the first feeble, stumbling effort you make tomorrow to do the simplest hard thing for His glory.
George MacDonald, a great Christian writer, pointed out that every father is pleased at the baby's first attempt to walk, but no father would be satisfied with anything less than a firm, free, manly walk in a grown-up son. In the same way, he said, "God is easy to please, but hard to satisfy." And why would we ever want God to be satisfied with anything less than the very best for us?