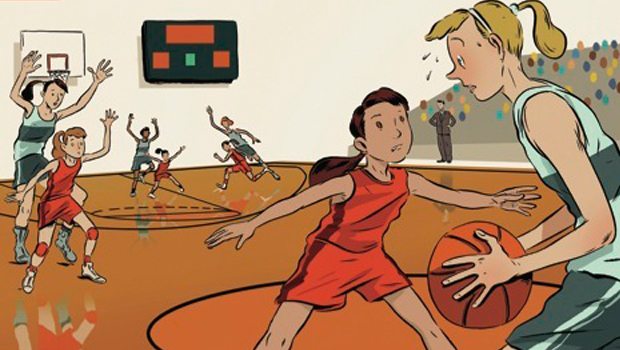 ---
Malcolm Gladwell is one of our favorite modern authors. Reading his book "The Tipping Point" was part of what inspired us to start The Rebelution back in 2005. It remains on our short list of favorites — along with his more recent book, "Outliers".
So imagine our excitement when we read this article in The New Yorker. In it Gladwell uses our favorite sport — basketball — to show that underdogs win by being willing to break from what is expected and, basically, do hard things.
"David can beat Goliath by substituting effort for ability," Gladwell writes. He tells the story of a seventh-grade girls basketball team that chose to make up for a lack of skill with hard work — instituting a real full-court press every time down the court.
"[Their] philosophy was based on a willingness to try harder than anyone else," he observes. And it worked! Despite playing against teams with bigger, stronger, more talented players — who had played together for several years — they kept winning.
Take the time to understand and appreciate what Gladwell says next:
It is easier to retreat and compose yourself after every score than swarm about, arms flailing [in a full-court press]. We tell ourselves that skill is the precious resource and effort is the commodity. It's the other way around. Effort can trump ability . . . because relentless effort is in fact something rarer than the ability to engage in some finely tuned act of motor coordination.
The truth that Gladwell gets at in his article is at the very heart of what it means to be rebelutionaries. For the Rebelution to succeed we must be willing to think about what nobody expects us to think about, to care about what nobody expects us to care about, to do what nobody expects us to do — and to never give up.
That is what it means to rebel against low expectations. That is what it means to do hard things. It won't be easy. We're underdogs in this battle, like David going up against Goliath. But like David, we have a God who calls us to try. And as we are faithful to give Him our all, He will give us the strength to win the fight.
---
Share Your Thoughts in the Comment Section!

There are currently __ Comment(s)
---
Photo courtesy of Zohar Lazar and The New Yorker.
---