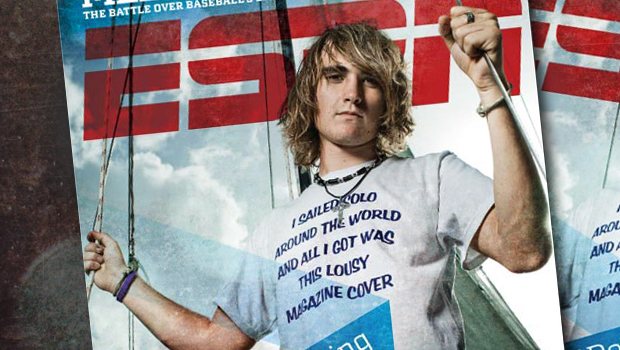 ESPN The Magazine's latest cover story is about 17-year-old Zac Sunderland — a Christian and a rebelutionary. The title of the article? Do Hard Things.
The title was inspired by a shirt Zac wears as he makes his way around the world — and the phrase that has come to serve as a motto for his great adventure.
ESPN journalist, Chris Jones, explains the inspiration in this excerpt:
Zac has a brown T-shirt that reads "Do Hard Things," and mile after mile, ocean after ocean, he pulled it over his head to remind himself why he was wending his way around the world at six knots.
While the article doesn't make the connection between "Do Hard Things" and the book or the movement, Zac does — as he shared on his blog a few months ago.
Connection or not, Brett and I are excited to see "Do Hard Things" reach a national mainstream audience through the exploits of a true rebelutionary. Let's show the world what it means to "do hard things" through and for Christ.