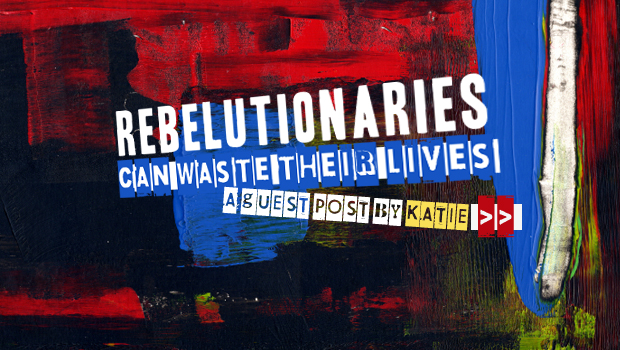 I read Do Hard Things for the first time one year ago. I thought, This is great! This is what was missing in my life! This will give me the passion and purpose I want! Life is going to be different from now on. But what I thought was wrong.
It did not give me the kind of life that I longed for.
It did not give me an all-consuming passion.
I was focused on the wrong things. Even though Alex and Brett say that the point of doing hard things is to glorify God, I was really a Rebelutionary because it brought glory to me. And that was wrong, and that is why it did not give me purpose. I thought that we were created to do hard things, but that is an error. We are created to glorify God, which might involve doing hard things.
What was missing was a passion for God. No amount of doing very hard things can replace a passion for the living God.
QUESTION: What is the chief end [purpose] of Man?

ANSWER: To glorify God and enjoy him forever.
This is the first question in the Westminster Shorter Catechism. I have known the words for years, but I didn't really understand what it meant to glorify God. It sounds like something only angels can do, doesn't it? John Piper explained this in his book Don't Waste Your Life. I am so thankful that my church gave this book to me as a graduation gift last week. Piper writes that:
"Enjoying God supremely is one way to glorify him. Enjoying God makes him look supremely valuable."

"God's purpose for my life was that I have a passion for God's glory and that I have a passion for my joy in that glory, and that these two are one passion."

"The world [or even Do Hard Things] is no longer our treasure. It's not the source of our life or our satisfaction or our joy. Christ is."

"God created me — and you — to live with a single, all-transforming passion — namely a passion to glorify God by enjoying and displaying his supreme excellence in all the spheres of life."
Piper explains that to glorify God is to magnify God, but not like a microscope making something small look big, but like a telescope making something huge and beautiful look the way it really is.
Read Don't Waste Your Life. It is possible to be a Rebelutionary and still waste your life, no matter how many hard things you do. It is meaningless to be focused on what we can do for Christ. It is fully satisfying to be so focused on the cross and passionate about God that our love and passion transforms everything we do. Then, God is glorified. That is a life to die for.
"… If anyone would come after me, let him deny himself and take up his cross and follow me. For whoever would save his life will lose it, but whoever loses his life for my sake and the gospel's will save it." – Mark 8:34-35