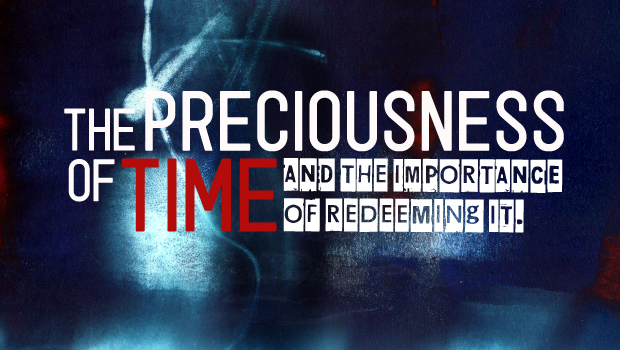 Our last post focused on the distinction between busyness and fruitfulness — drawing on the writings of C.J. Mahaney. Today we'd like to expand on the topic of time-management — this time drawing on the writings of Jonathan Edwards. In an essay written in 1734, Edwards lays out four reasons to value our time, identifies three ways we can waste our time, shares four reasons for improving our time, and closes with three practical suggestions for doing so. Our good friend and blogger, Justin Taylor, provides the following helpful summary:
In the first section Edwards explains why time is precious, and he offers four reasons. Time is precious because (1) a happy or miserable eternity depends on the good or ill improvement of it; (2) time is very short; (3) we are uncertain of its continuance; (4) when it is past, it cannot be recovered.

In the second section Edwards offers some reflections—with a serious of rhetorical question—regarding time past.

In the third section Edwards asks who chiefly deserves to be reproved on this subject of the preciousness of time, and in particular he identifies those who spend their time in (1) idleness; (2) wickedness; and (3) worldly pursuits while neglecting their soul.

In the fourth section Edwards exhorts us to improve time by considering the following four things: (1) that you are accountable to God for your time; (2) consider how much time you have lost already; (3) consider how time is sometimes valued by those who come near to the end of it; (4) consider what value is set upon time by those who are past the end of it.

In the fifth and final section Edwards gives three pieces of advice to those seeking to improve their use of time: (1) improve the present time without any delay; (2) be especially careful to improve those parts of time which are most precious; (3) improve well your time of leisure from worldly business.
Read "The Preciousness of Time" by Jonathan Edwards
NOTE: This essay won't be the easiest thing you've ever read, but push yourself to understand it. Start with a quick read-through. If you get stuck, keep moving. Then, read through again more slowly. Use your dictionary.