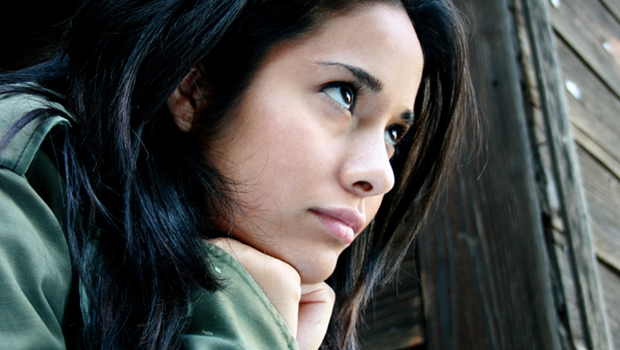 Guest Post by Natalie Wickham
The wind whipped past me as we cruised up and down the country roads nestled between the beautiful Flint Hills. I was sitting comfortably atop the back seat of a Harley decked out with all the bells and whistles. "Ah, the life," I sighed. But then reality reminded me that this was not my life. As soon as I returned home from this atypical early morning excursion, I would be thrust back into the load of responsibilities and things-to-do that are a more accurate characterization of my life.
What would it be like to live a carefree life of pleasure and freedom from the tyranny of a packed-full schedule? What would it be like to do my own thing – free of family obligations and the ever-pressing deadlines that require consistent, diligent effort if they are to be met? A dozen such "what ifs" accosted my mind as I pondered the delight that such a life seemed to promise.
My reverie was broken as the next realization hit me full force. Somehow, somewhere, unawares, I had been robbed of my joy. The thief had struck; the damage had been done (John 10:10). The constant flurry of running from one thing to the next, always striving to do the right thing, the next thing, the hard thing, had taken its toll. In my well-intentioned efforts to live a life of purpose and passion, I found myself instead drained and coveting the easier life that now paraded before my imagination.
Such is the temptation that eventually lures all who embrace the hard life of a rebelutionary. The hard things that once seemed glamorous and worthy of pursuit now seem, well…hard. The one hard thing that propelled us into the exciting fray is now replaced with ten hard things that require more diligence, more patience, and more sacrifice than we at first bargained for.
The appeal is acute, and the pull strong, to abandon the hard way and embrace the easier life of pleasure and apparent freedom. But beware; this is not the answer! The deceptive thief has laid his well-camouflaged trap, and we must not fall victim to his wiles (Ephesians 6:11). The path to joy is not in the absence of hard things. However, neither is the path to joy in merely the execution of hard things. Joy has only one Source, and the absence of joy must necessarily lead us to discover (or rediscover) that true satisfaction and delight flow only from the Lord Jesus Christ.
If we abide in Him, He promises that we will bear much fruit (John 15:5) And we find in the Apostle Paul's letter to the Galatians that one of those fruits is joy for which our spirit longs (Galatians 5:22). It is Jesus whose example reminds us that our calling to "endure hardness, as a good soldier of Jesus Christ" (2 Timothy 2:3), is, after all, the path whose end is joy – everlasting joy (Hebrews 12:2-3).
Rebelutionary, if you are weary of doing hard things, if you find yourself robbed of joy, take heart! Don't abandon the way of hard things. You see, the Giver of Joy is standing in this way. Look to Him, delight in Him, walk with Him, and you will find joy (Psalm 16:11). This is key, for as the great leader Nehemiah once declared, "the joy of the Lord is your strength" (Nehemiah 8:10).
Leave a Comment // Visit Natalie Here or Here