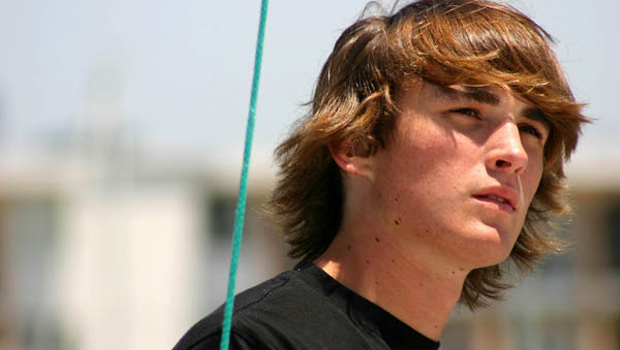 Yesterday morning, 17-year-old Zac Sunderland completed his historic journey — becoming the youngest person in history to sail solo around the world. Along the way Zac has taken opportunities to share his faith and challenge his generation. He even made the cover of ESPN Magazine last month with an article entitled, "Do Hard Things." With family, friends, and supporters surrounding him at his victory press conference yesterday, Zac had this to say about why he did what he did.
As far as inspiring people, the main thing today would be that society puts younger people, like 15 through 18, in kind of a box, no one's really expected to do much. They kind of just tend to go to high school and play football and that's pretty much it. There's so much more potential that people can do with the right motivation and the right ambition in life. So my thing would just be to get out there and do hard things. Go for it.
As the highest-profile rebelutionary to date, Zac can certainly use our prayers and encouragement. With that in mind, we've written the following letter to Zac, and wanted to share it with you at the same time in order to inform your prayers and help guide your reactions to his historic accomplishment.
Dear Zac,

Congratulations, brother! You are the youngest person ever to sail around the world alone. Many eyes have been on you throughout your 13 month voyage — and especially as you steered the Intrepid into Marina del Rey yesterday morning. Thank you for being so open about your faith in Christ along the way. Thank you also for challenging your generation to "go for it" and pursue big dreams. And finally, thanks for rebelling against the low expectations our culture has toward teens. We love you, and your family. And we're so happy to have you back safely.

As you know, this website is dedicated to challenging Christian young people to do hard things for the glory of God and the good of others. As Tim Kizziar wrote, "Our greatest fear as individuals and as a church should not be of failure, but of succeeding at things in life that don't really matter." Don't misunderstand, we think breaking world records matters on its own. You have made history. But how can young adventurers like you make their success matter even more?

As you rest up and consider your next big conquest, let's join our hearts and minds together in prayer and planning to help make it even more useful to God and more beneficial to others. Not just by getting better sponsorships or more media attention, but by using the adventure itself to draw attention to some issue that needs it. Think about how you might climb Mount Everest for some worthy cause or traverse the arctic for the glory of God — in a way no one, young or old, ever has before.

Some of our regular readers may wonder why you are pursuing such a unique calling. But maybe that's because we've never really thought about what a sold out Christian adventurer could accomplish for God through his or her claim to fame. So, we ask you and our readers to answer this question: How might souls be saved and lives be touched for the glory to God through these kinds of world-record breaking adventures? We have a few ideas, but we would like to hear what you think.

So, once again, congratulation! Welcome back. Our prayers are with you as you plan for whatever comes next — and we've got your back all the way.

In Christ,

Alex and Brett