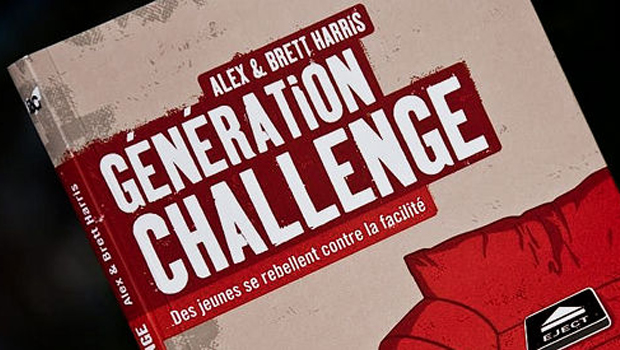 The Rebelution is spreading among French-speaking teens! We just returned from spending time in Switzerland and France where Do Hard Things was just published by Éditions Clé and the Institut Biblique de Genéve.
The Institute Biblique de Genéve hosted our event, bringing together nearly 1,000 Christian teens from Switzerland and France for a weekend of worship and teaching. We spoke in English, with a translator — a wonderful Frenchman, Pascal Vermes. In the Sunday afternoon session we shared the stories of Zach Hunter, Jaime Colman, and Austin Gutwein.
We picked up a little French — and a lot of young people could speak some English — but we were helped by our new friend Jerome (see picture above). His signs say (in French), "Free translations! Do not fear the language barrier!"
Switzerland was a beautiful country and a place where God is working! Make sure you check out the French Rebelution website — LaRebellution.com — and pray for all the rebelutionaries in Europe.
[button size=large style=less_round color=red align=none url=http://www.larebellution.com]Visit LaRebellution.com[/button]