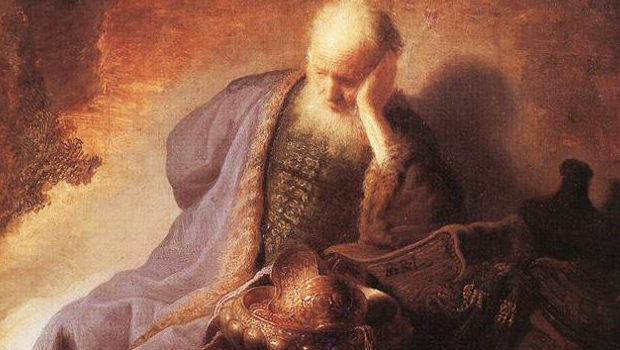 We recently received a message from a young lady named Victoria who has been working tirelessly to rebel against low expectations and inspire others to do hard things — except that nothing she tries ever succeeds.

She writes, "I have tried and tried to do hard things right where I am but have run full speed into a brick wall everywhere I turn. What am I doing wrong and what do I do next? Maybe you know of others who feel the same way?"

This young lady is not alone. In fact, my wife, Ana, could completely relate. Ana wrote back to Victoria and what she shared was so helpful I asked Victoria for permission to share it here. Stay tuned for more from Ana.
Hi Victoria, this is Ana Harris, Brett's wife. Thank you for sharing your story with us.
First of all, I can relate to your frustrations. My high school experience was very similar. I understand how difficult it is to feel like you are standing alone and how aggravating it is to be surrounded by lukewarm peers who just don't seem to get it.
I smiled when you talked about the "whopping four people" in your prayer group. I thought it might encourage you to know that your group was twice as big as the Christian group I started in my high school!
I want to suggest that the solution to your problems might be a change in perspective rather than a change in what you are doing. In other words, maybe you need to look at your situation a little differently and adjust the way you are thinking about doing hard things. Here are some thoughts to consider:
1. God often has a very different definition of success than we do.
Think of Jeremiah the prophet. The notes in my study Bible say this about him: "His messages of repentance were not well recieved. His home town plotted against him, and he endured much persecution in the pursuit of his ministry."
It goes on: "A faithful preacher, he apparently had only two converts: Baruch, his scribe and Ebed-melech, an Ethiopian eunuch who served the king. These are the only two mentioned in the entire book who respond favorably to Jeremiah's preaching."
If that's not failure, I don't know what is. He spent his entire life preaching a message of repentance that only two people accepted! And yet he spoke God's Word. He was faithful in obedience. He feared the Lord more than man and kept on preaching the Truth in the face of much opposition. He didn't have a successful ministry according to our standards, but he obeyed and this was pleasing to God.
2. There is a bigger picture.
God sees all of history from start to finish. He knows exactly how every little event interacts with every other little event. All of our lives are perfectly orchestrated in his wisdom. And they are just small pieces of a much bigger story— the story of God redeeming his entire creation.
So, it's important to remember that there is a lot we cannot possibly know about the way our obedience fits into this big plan. Even our small decisions like whether to drive home from youth group now or in fifteen minutes change a great number of things—from who is at the stoplight at what time to whether you are able to answer the phone to who is awake when you get to the house — and those things change a great number of other things and so on.
If these seemingly unimportant actions have such a big impact how much more our small steps of obedience! The point is, God sees a lot more than we do, and it's impossible for us to understand how many things our little obediences might be impacting.
3. Fruit may come later.
Galatians 6:9 says: "And let us not grow weary of doing good, for in due season we will reap, if we do not give up." Our job is doing good—obeying God's commands and being faithful with the gifts he's given us—whether or not we can see any fruit.
The fruit of our labors doesn't typically come immediately. I cannot tell you how many times I've shared the gospel with unbelievers, and to this day, I do not know if a single one of them has repented and trusted Christ. But I have great hope that my obedience in preaching the Good News mattered and that at some point down the road many of them will turn to the Lord. I may never hear of it but I do not regret sharing the gospel. I obeyed and this pleased the Lord.
In the same way, I do not know how many babies my pro-life t-shirts may have saved or how deeply my smile may have touched the homeless man at the soup kitchen. And you do not know how your example has impacted your friends or how many mountains your prayers did move. I don't know where the orphans I hugged and held will be in 20 years and you do not know where your little students will be in 20 years. And I'm guessing that Jeremiah, in his "failed" ministry, had no way of knowing that his obedience to God's calling (in Jeremiah 1) would impact the lives of just about every Christian throughout history and that pastor's would be preaching from his writings thousands of years later.
The point is, you will see the fruit of all your good works further down the road, if not in this life, certainly in heaven. So, don't grow weary!
4. God is sanctifying you through these challenges.
God is molding and making you. These challenges are not wasted. They are growing you. One of my favorite lines from Do Hard Things is, "All effort — even failed effort — produces growth." How true it is! You may not have achieved what you envisioned in each of the "hard things" you set out to do, but God is achieving his purposes with 100% success.
We know that one of these purposes is to conform you into his Son's image. Romans 8: 28-29 says: "And we know that for those who love God all things work together for good, for those who are called according to his purpose. For those whom he foreknew he also predestined to be conformed to the image of his Son, in order that he might be the firstborn among many brothers."
So there, the Bible tells us that the "good" that all of these challenges are working for is your sanctification — your conformity to the image of Christ.
5. Doing hard things is…hard.
The Rebelution is not primarily about getting others to join a movement or doing big things that get you lots of attention. It's not mainly about accomplishments and impressive feats. It's about growing up and obeying Christ now. It's about being faithful with what's right in front of us and embracing responsibility. Doing Hard things is hard. You should not be surprised when you run into challenges. You should not be surprised when you face opposition. If it's not easy, you're on the right track. This is good! You're doing hard things!
Well, I hope this encourages you to keep on going. Keep on setting an example. Keep on speaking truth. Keep on loving others. Keep on trying new things. And most of all, keep on seeking the Lord with all your heart and obeying him. Your life will not be wasted.
+ Share Your Thoughts +
+ Like Us on Facebook + Follow Us on Twitter +