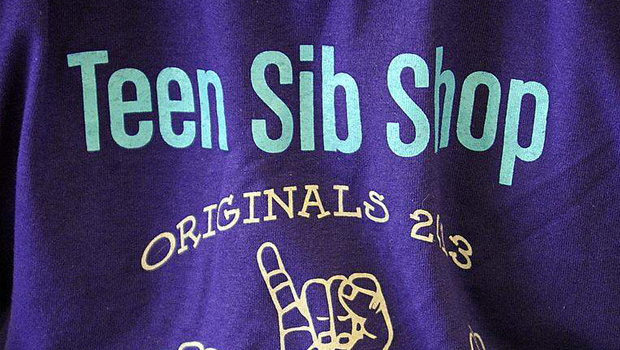 Wisconsin Rapids • May 12, 2013 • Deb Cleworth (Photo: Casey Lake)

A small group of teenagers from central Wisconsin sat around Saturday talking about their siblings.

Some had never met before, but they already had a common thread: Siblings with disabilities.
The teens were part of the Teen Sib Shop, a workshop geared to share the good and sometimes frustrations teens who have a sibling with a disability experience.
On a cloudy, windy day, one fact came through like a ray of sunshine: These teenagers all love their siblings.
Logan Rupp, 15, of Wisconsin Rapids, wasn't shy about why he wanted to attend the workshop.
"To show my appreciation for my sibling," Rupp said, who has an 11-year brother with autism, and also a 9-year-old sister.
As the teens talked, they found they shared a lot in common, like others picking on their sibling with a disability.
"I go to his defense," Rupp said of his brother. "I always will tell him, 'Be who you are; stand up for yourself.'"
The teens agreed it's difficult to see how others sometimes make fun of others who are viewed as different.
But they also shared success stories.
Maya Jahnke of Marshfield has three siblings, two who have autism, and one who has hearing difficulties. Some of her friends learned sign language to be able to communicate with her brother, she said.
The workshop was the idea of Rebecca Martorano of Marshfield, who has two children with disabilities. Another daughter, Amy, 14, was one of the participants in the workshop.
---
Question: Do you have a sibling with a disability? How has that affected you? Share your thoughts below.There are currently __ Comments.
---