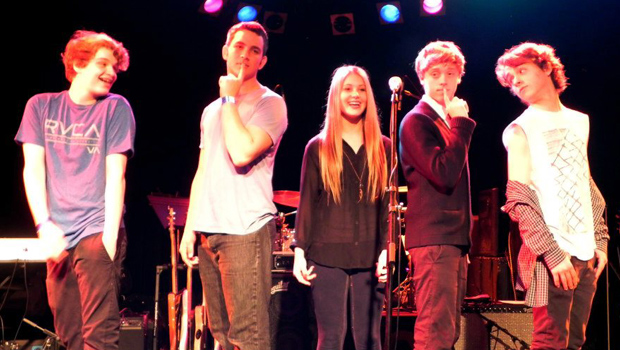 Teens United Live was created when two 14-year-old students from Crossroads School in Santa Monica heard that the funding for a local school's music program had been cut.
Bella Porter and Sol Was felt they could use their own musical talents to raise money for their peers. They gathered their musical friends and curated a benefit called Teens United Live.
The benefit was held at The Roxy, and to their surprise, the show sold out. The event raised nearly $20,000 for The Foshay Learning Center's music program, showcasing over 35 teens who played a revue of great classic songs.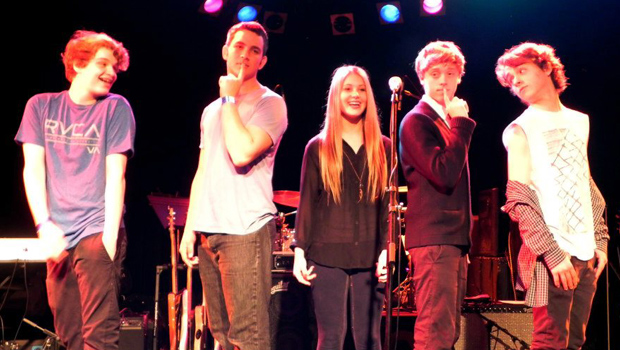 Teens United Live has a mission — to bring together the myriad of talented teen musicians from private schools in Los Angeles to stage musical events for their peers. Bella and Sol believe music should not be sacrificed due to financial hardship.
This year the concert is supporting The Harmony Project. Harmony Project does wonderful work in urban inner city areas, putting kids in orchestras and jazz bands and teaching them to play music. They support these kids as long as they stay in school. The music not only enables the students to stay off the streets and thrive, but the whole community is elevated.
Teens from Crossroads, Harvard-Westlake, SOCES, LACHSA, Hamilton High, Colburn and others are on the bill, which includes the most outstanding musical talent in Los Angeles, in styles from pop to jazz.
When asked about the difficulty and logistics of mounting a concert of this size, Bella Porter said, "We know so many talented musicians from all over Los Angeles and they are excited to join us and perform for a great cause."
Adds Sol Was, "We appreciate how fortunate we are to have our own instruments and private lessons and it feels good to give back … anyway, musicians need to play!"
---
Question: What do you think of Teens United Live? Sound off in the comment section. There are currently __ Comments.
---