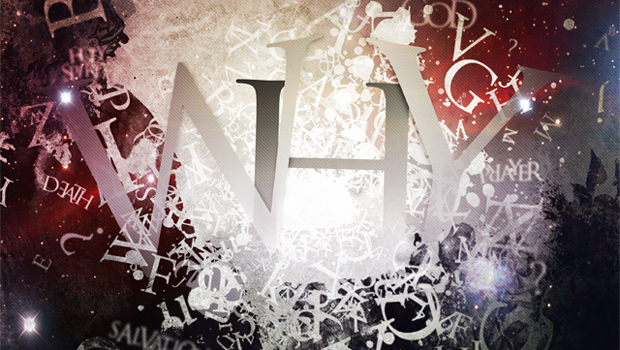 ---
When something bad happens in my life, and I try to find comfort in God, this question is the first cry of my heart.
How can God comfort me if He doesn't explain why He let this happen in my life?
How can God even love me if He did this?
As young Christians, our first (and perhaps only) response to bad things is to ask God, "Why?" We want an answer. We need an answer. We need to reconcile God's love for us with the pain we're feeling.
When your brother slaps you, it's not likely you'll continue as loving siblings until he asks your forgiveness, or explains that there was a mosquito on your cheek. It's human nature to demand an explanation of sorts from the one who causes us pain. And human relationships are the only thing we have in our experience to compare our relationship with God to.
And so, though God is far from human — as far as 'mortal' and 'immortal' implies — we often treat God as we would another human. We expect to see Him, hear Him. We expect Him to make sense to us. When He does something which hurts us, we expect Him to explain Himself before we can continue in our relationship.
But when God puts pain in our lives He mostly doesn't follow up with a prompt explanation. In fact, it may be years before we realize why He put us through that ordeal.
Yes, God is not human. In contrast, He is perfect.
That means His power and His plan for our lives, His wisdom and His love for us, are perfect.
That means that the 'explanation' for everything — good or bad — that happens in our lives is that it is part of His perfect plan.
That means that if we truly lived out our belief in God's perfection, we shouldn't have to demand a "why" of God when bad things happen.
Reading the Psalms is like reading an emotionally intense, atypical autobiography of King David. In the Psalms, the intense, vibrant joy David had in God — which we wish we had — is alternated with equally intense times of depression and pain — which we can all relate to.
But in all his pain, David wasn't consumed by the one big, heart-gnawing cry of Why, Lord?
Why?
David's peace and comfort, as well as his joy, came from the same source: his deep relationship with God. In other words, David knew God so well he could still be convinced of God's perfection despite the bad things in his life. God's perfection was a glorious reality, so much so that David could trust that even the trials in his life were part of God's perfect plan.
If we know God to the same liberating extent that David did, we can face the trials in our own lives without being consumed by the cry of WHY. Instead, we are able to trust God in the midst of the pain, without doubting His wisdom and goodness.
Maybe we can't understand how this trial works out as part of God's perfect plan. But if we believe that ultimately it does, we can face it with peace in our hearts. We can face it with unfaltering love for God — despite the pain. And we will face it with the comfort that God will give us.
Perhaps this is the simplest Hard Thing of all: being able to trust God — even when bad things happen. Even when our hearts are torn and bleeding. Even when we can't see the way ahead for our tears. To trust Him, knowing that the darkness we're in now is only a blindfold, and that the light of God's perfection and love is shining undimmed beyond it.
How real is God's perfection to you? Real enough to withstand the human cry of WHY?
"I know, O Lord, that Your judgments are right, and that in faithfulness You have afflicted me." — Psalm 119:75