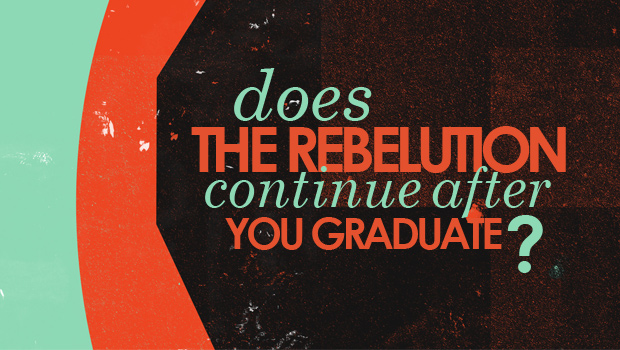 ---
I was first influenced and inspired by The Rebelution when I was 14. Doing hard things and rebelling against our culture's low expectations of teens was exciting! But what happens to those of us who are past the 13-18 age range? I'm 19 now. I'll turn 20 this July. Does the Rebelution no longer apply to us?
After all, if a 14-year-old goes to college or writes a book, that's news. Once you're an adult, that's not as newsworthy. Of course, grabbing people's attention should not be our goal. Yet it was neat to think that we were breaking free of the lazy up-to-no-good teenager stereotype and inspiring others to do so as well.
Are there adult stereotypes that need to be broken? Yes! Teenagers are not the only ones who need to fight against complacency and do hard things. Most adults are tired and stuck in a busy, daily grind. Many no longer have the idealistic vision of their youth. They no longer believe they can help change the world.
Well, guess what? We are the next generation of adults. It's our job to influence our generation for Christ and the generation to come. It's our job to pray, send, and go to reach the unreached peoples of the world and meet people's physical needs as well. It's our job to glorify God and put Him first in everything we do. We can set an example for those older than us, those younger than us, and those who are the same age as us.
Hopefully, by this age, we've learned or are learning not to do hard things simply because they're hard or they give us a feeling of satisfaction. There are plenty of hard things that won't make a difference for eternity and are therefore pretty worthless in the grand scheme of things. It doesn't matter if you know ten languages, finished college by 18, or are a concert pianist if you're not using what you know and what you have to serve God and others and make an eternal impact. God, the Word of God, and people's souls last forever. All the other things of this earth will be gone; none of them are going to heaven with us.
Say you're skilled at sewing. You could make the coolest fashions in the world and in the end, what difference does it really make? One way you could make a difference is by using your talent in sewing to teach poverty-stricken women how to make a living so they can escape prostitution and not be at risk for human trafficking. Even then, you shouldn't forget that they need to hear the Gospel much more than they need money or a job. Sharing the Good News and alleviating physical needs should go hand-in-hand.
I'm not saying everything you do needs to reach someone with the Gospel or save a life. But if nothing you are doing is directly or indirectly impacting the world for Christ, something is wrong.
I know your resources are probably limited but as long as you have some, you can still give. You have more resources than the 31 million orphans in India or the 2.5 billion people who live on $2 or less a day. You can organize a fund-raiser. You can pray. You can volunteer. And God can provide the resources for you to go overseas and directly share the Gospel with people through short-term or long-term missions.
The younger you begin to embrace an eternal perspective, the better. It will make you a truly effective Rebelutionary. Every season of life is a once-in-a-lifetime opportunity. As grown-up Rebelutionaries, by the grace of God, we have a lot to offer the world. Let's not waste this life we've been given!
---