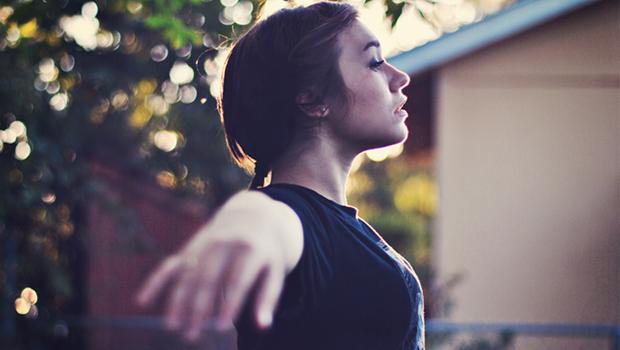 ---
Take a deep breath in. Now breathe out. God is active in your life. Breathe in, again; breathe out. God is active in your life. Breathe in, breathe out. God is active.
Every single breath that you breathe is a gift from God — a deliberate act of God's will to give you yet one more breath of life, and another, and another.
God is not done with you.
Look all around you. There is life!
Look up at the sky, marvel at the mountains, admire the trees—see the people? There are so many people!
People with their marvelous relationships: there's the stability of childhood "besties" and college buddies and the complexity of guy-girl relations.
There's children and elderly.
There's black and there's white.
Some people live in dry deserts; others live in swamps and rainforests, or in cold tundras.
There's life, and beauty — diversity and unity. And it's all good! And all good things come from God. Every single pure pleasure, worthy word, and splendid sunrise comes straight from the heart of God.
Breathe in, breathe out. It's a gift, a deliberate gift. God's not done with you.
The world is full of God's goodness — God's glory.
But through the cracks evil is allowed to reign. A dark cloud rises and reigns over the world. Darkness rules this place and causes our vision to blur.
At times it is hard to even see the light — the glorious light of God, Jehovah.
We see "darkly," meaning, our perspective is incomplete.
We must not lose faith and thereby lose sight, but we must press on toward the goal.
Breathe in, breathe out: another gift from God. He's at work, actively using you for a glorious purpose.
All good things come from God, but for some reason God allows all bad things to happen, though He initiates none of it. We can shake our fists at God and accomplish nothing, or we can submit to His sovereignty and hold tightly to His promises of goodness and love.
And one day when the time is right and we have finished the fight, He'll penetrate the darkness and His Light will burst forth and shine upon our limp bodies.
His love will swoop down caressing our hearts, warming our souls and we'll live — truly live, perfectly worshiping God, Jehovah, Prince of Peace, Counselor, the Messiah our Rescuer, the One Who was, is, and is to come.
And we will know that every pain and struggle we ever encountered in the darkness was nothing compared to the glory we will experience there, forever, and ever, and ever.
If you are human, then I am positive that you will experience intense struggle of some kind, at some time.
It's worth it. And it is full of meaning.
It probably will not feel very meaningful. At times you will feel like walking out; you will feel like you have done something wrong.
But hang in there. Every excruciating moment is full of meaning.
"Let everything that has breath…" Breathe in. "Praise the Lord." Breathe out.
God is a mystery to me. Not only must glory come through suffering, but furthermore He wants us to count our blessings in spite of the pain, and focus on the positive. He does not want us to ignore the pain, but to choose to rejoice in all things, even painful things.
This is hard. It's hard for me to rejoice and praise God when I don't feel positive. How can I say God is good after my Mom dies in a car accident? How can I say "I love you God! You are so awesome and good" when often all I feel is pain and anger?
But I am coming to the conclusion that love has very little to do with feelings and everything to do with choices.
Sure, feelings play an important role, but ultimately love comes down to a choice of choosing to seek another's happiness above your own even if it does not feel good — and in God's case, we find that His happiness becomes ours as well, if we seek His with all our hearts.
Of course, in our painful suffering we need to be real. We cannot shove pain under the rug or pretend it does not exist. If we do this it will never be resolved, it will never heal, and then for sure no one will benefit.
Yet in the pain, in the middle of the chaos, by the grace of God we must submit to Him, lift up our hands, and say "Blessed be your name, no matter how I feel!"
And when it comes down to it, what else can we do? Where else can we go? God is the source of Life. Let us continually come back to God — to the source of Life. In fact, let us make Him our infatuation, our love, our passion.
Pain will come, but let's not be controlled by it. Let's stand up to the darkness and let's say "My life feels terrible, sometimes I wish I could die, but I know that God is completely good and deserves all my praises and all my blessings! Bless His name! He is worthy of my humble song!"
Breathe in, breathe out; breathe in, breathe out; breathe in, breathe out. It's a deliberate gift.
God is active in your life.
"Bless the Lord, O my soul,
And all that is within me, bless His holy name.
Bless the Lord, O my soul,
And forget none of His benefits."

– Psalm 103:1-2

"Let everything that has breath praise the Lord!"

– Psalm 150:6
Photos courtesy of Flickr Creative Commons and SpaceTelescope.org. Image specific credits coming soon.
---