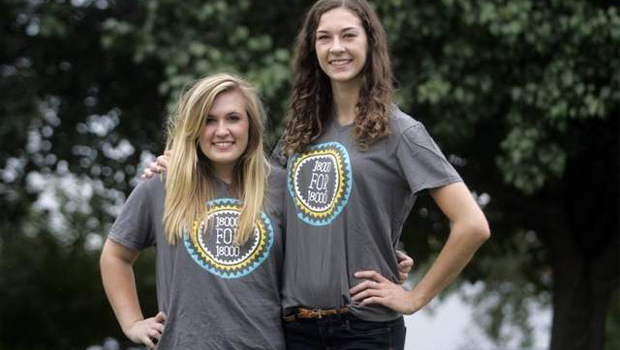 ---
(Tennessean) — Nearly a year ago, Savannah Blaylock and Samantha Laubacher left a youth retreat with a simple charge: "Find something you're not OK with and do something about it."
Then high school juniors, Blaylock and Laubacher were inspired by Brad Montague, co-producer of the Kid President video series, who spoke at the retreat. He reminded them that while they were not yet adults, children and youths can have a positive impact on their communities and the world.
"He started giving a bunch of statistics, and one of them was that 18,000 children around the world died from starvation each day. We just kind of looked at each other like 'That's big,' " said Blaylock, a senior at Central Magnet.
"Our minds are usually on the same wavelength. We take having plenty of food for granted. Knowing that people are dying daily, that's hard to imagine," said Laubacher, who attends Blackman High.
They formed 18000 for 18000, with the goal of raising $1 per child by their May 2014 graduations. The teens, friends since sixth grade, exceeded their goal in 10 months, raising $22,401.83.
---