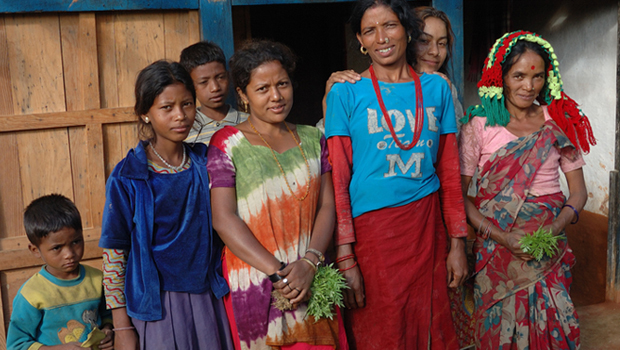 ---
God has been working and stirring in my heart. I went to East Asia this summer on a mission's trip with my church, and it was fantastic. I was there for ten days and experienced the people and culture, and I realized that there were many people that had never heard the name of Jesus Christ. It breaks my heart!
Did you know that there are 2.9 billion people that have never heard the Gospel? That is 40.7% of the people on the planet: that is almost half the people in the world. They do not have the opportunity to turn to God. They have no hope. I hate saying this, but they are going to hell. God has given us a task: The Great Commission found in Matthew 28.
"Go therefore and make disciples of all nations, baptizing them in the name of the Father and of the Son and of the Holy Spirit, teaching them to observe all that I have commanded you. And behold, I am with you always, to the end of the age." — Matthew 28:19-20
The main point emphasized is "Go therefore and make disciples of all nations." This part of the verse commands to go to all countries in the world and share the Gospel.
The Christian church has not done so well in this task. The church is still sending missionaries, but most are working with those who already are Christian. Only 1 in 30 missionaries work with these ignored 2 billion people, who need the Most High God!
"How then will they call on him in whom they have not believed? And how are they to believe in him of whom they have never heard? And how are they to hear without someone preaching? And how are they to preach unless they are sent? As it is written, 'How beautiful are the feet of those who preach the good news!'" — Romans 10:14-15
The solution to this travesty is to "Go therefore and make disciples of all nations." Churches can train and send more obedient followers of Christ to "make disciples of all nations."
In the time it took you to read this article, approximately 200 people died that had never heard the Gospel while 400 hundred babies of unreached families were just born. The number of the unreached people groups is growing by the minute. When do we start? Now!
What can we do, and how can we help this issue?
You start by praying: be praying that people and this generation step up. Ask God where He can be using you.
Be telling others about the need. There are so many people that would be great for missions but don't know the importance of the issue.
You could financially support mission organizations or missionaries. You don't need to be on the mission field to contribute to the Great Commission.
You were made for Missions! Christ Jesus said so. Not everyone is made for going onto the mission field. Pastor John Piper said, "You are a goer, a sender, or disobedient". Harsh words, but true. There is no option for "none of the above". God made you for missions whether you like it or not. Go to www.joshuaproject.net; find out how you could make a difference!
"How beautiful upon the mountains are the feet of him who brings good news, who publishes peace, who brings good news of happiness, who publishes salvation, who says to Zion, 'Your God reigns'." — Isaiah 52:7
Photo courtesy of International Maize and Wheat Improvement Center and Knowsphotos on Flickr Creative Commons.
---