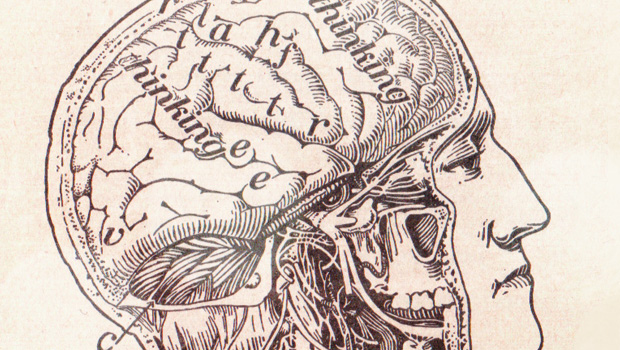 "Finally, whatever things are true, whatever things are noble, whatever things are just, whatever things are pure, whatever things are lovely, whatever things are of good report, if there is any virtue and if there is anything praiseworthy – meditate on these things." — Philippians 4:8
Mindless thinking. Quite the oxymoron.
But looking past that, there is an element of truth in that phrase.
I can be reading my physics book at school, and I go to flip the page, then realize that I didn't comprehend anything that I just read. My mind was someplace else.
And what's even worse, is that half the time it's not on something lovely, worthy, pure, etc. That poses as a problem… contradicts what should be thinking about in the verse at the top.
What am I thinking about in those moments? Probably about someone I like. And comparing myself to someone else. Maybe a hint of jealous thoughts, too. That isn't exactly what we need to be thinking about, is it?
I believe it's long over-due time for change. I'm serious. I, personally, cannot go on thinking trash. It's tearing my ID down — demolishing my confidence.
And honestly, I hate the sick feeling in my heart that I'm left with after my "mindless thinking" sessions.
There was a poetic quote I read recently. I believe it's truth. "Transgressions in secret lead to shame in the dark. Righteousness is life to the soul and joy to the heart."
Anyone else tired of this shame of empty living and habitual sin? Let's start living in the light — we CAN do this!
So. What's on your mind right now?
If it isn't exactly what's mentioned in Philippians 4, then you're probably wondering what to do about remedying it — I was exactly there last month.
I decided that it was time enough to end my fleshly way of living and start walking in the Spirit. Golly, what a challenge that is.
Eleanor Roosevelt said it perfectly. "You gain strength, courage and confidence by every experience in which you really stop to look fear in the face. You must do the thing you think you cannot do."
But, after all, that's what The Rebelution is all about — doing hard things, right?
Here are some quick points that helped me overcome my bad thought patterns.
Practical Applications:
1. As Joyce Meyer suggests, "Ask God to make you aware every time you're thinking wrong thoughts. Don't let me just sit around and think stupid stuff. Make me aware when I'm thinking bad thoughts."
2. Do a mental investigation to see if your thoughts align with the verse at the top. If they don't, choose to think about what is mentioned in it. Repeat throughout the day.
3. Galatians 5:16–18 tells us, "But I say, walk by the Spirit, and do not gratify the desires of the flesh. For the desires of the flesh are against the Spirit, and the desires of the Spirit are against the flesh; for these are opposed to each other, to prevent you from doing what you would. But if you are led by the Spirit you are not under the law." If we ask Christ to help us live by the Spirit and not by our flesh, He will help us! He is a faithful God.
4. Forgive yourself. Forgive yourself for when you've messed up, even if you've messed up more times then you'd care to admit.
C.S. Lewis said it this way, "Man approaches God most nearly when he is in one sense least like God. For what can be more unlike than fullness and need, sovereignty and humility, righteousness and penitence, limitless power and a cry for help?" This is beautiful because God shows His strength in our weakness (2 Corinthians 12:9).
(If there is anything that you're struggling with, please let me know and I'd be glad to pray for you! Remember, with Christ, we CAN do this — Philippians 4:13 says so!)
We can overcome. God believes in you and I do, too.
---
Share Your Thoughts in the Comment Section!

There are currently __ Comment(s)
---
Photo courtesy of Sue Clark and Flickr Creative Commons.
---