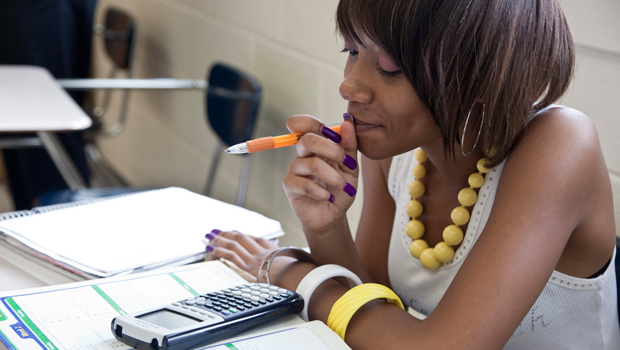 ---
I find that homeschooling, many times, is the norm in the Rebelution movement.
While scrolling through author bios of the stories and articles on here, I often smile to myself as I see "homeschooled" or read about plans to graduate early.
Not that I think it's absurd. On the contrary, I applaud these people. They are the ones who go above and beyond, the ones that dare to think outside the box of catty high school fights and the four-year island-like community.
However, what about those who attend public school?
My own schooling experience has been unique. I have been homeschooled, have attended a University Model School, and now, I'm a freshman in public high school.
And I find that I'm slowly but surely drifting away from the world of homeschooling.
And with it, my needs and problems are changing, and I relate to homeschooling less and less with every day I face. Including living out my faith for Jesus Christ on a less-than-receptive campus.
Although I sometimes miss homeschooling's safe, tailored atmosphere, there are benefits to attending public high school as well. Here are three benefits I've discovered for myself:
1) Public School Gives Me More Compassion for the Lost
Because I'm a Christian, and because I've never done anything truly "bad" in my life, it was easy to feel smug as I saw everyone else doing "bad things."
I was sitting in my secular-free zone, looking down on everyone.
But as God worked away on my pride, I realized that I am no better than the worst drug-hazed ditcher on campus.
Attending public school has grown me and broadened my view of the world. It has helped me realize: I'm no different. I just have Jesus.
2) Public School Has Strengthened My Faith
I live in a very affluent area. Many people attend church and resemble the good All-American family.
Yet I see aspects of sin all around me.
There are cheaters, druggies, and broken people all around, and all of them are consciously or unconsciously trying to swerve you off your path.
I had to learn evolution in biology, and while I accept it as a human theory, I had to hold firm to the truth of Genesis 1:1. To be honest, it was harder than I expected.
There are also little tests of your faith, tiny ones. Temptations like copying homework. Raising your eyes and seeing the quiz answers of the person in front of you. Talking back to the teacher.
But the good thing is, God is with me the entire time. He knows what I do, what I say, how I act. When I face a struggle, He nudges me in the right direction.
No matter what I do, He is and He will always be there for me.
3) Public School Gives Me Opportunities for Evangelism
High school is generally the time of life that kids are searching for their identity, and many times they unleash their insecurities through alcohol, drugs, and sex. These failed pathways can often leave young people searching for Jesus.
But how can we reach those kids without any Christian students who actually go to the public school campus?
We cannot rely on teachers because, let's face it: many teenagers in this generation refuse to respect and listen to authority figures.
They need people they can relate to. Like us.
They need kids of their own age that are willing to be there for them, to encourage them, to stand up for them, to share the Good News with them. They need US.
And this is the one point in life that we are going to be this age. This is the one point in life that we can make a difference for Jesus on high school campuses.
Are we going to take advantage of it?
---
Share Your Thoughts in the Comment Section!

There are currently __ Comment(s)
---
Photo courtesy of Gates Foundation and Flickr Creative Commons.
---