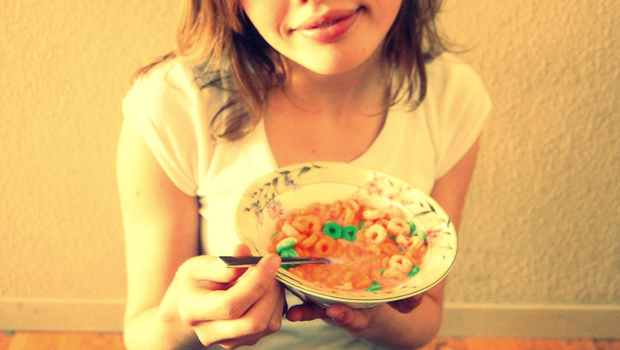 ---
Sometimes, beauty irritates me.
It seems weird. The world is can be an ugly place, and beauty is something humanity is constantly seeking out. It's one of the things, along with truth and good, that was imbedded at our creation, and draws us forever to itself. But, I'm an introspective type, and I've been studying my reaction to it lately.
I think that part of the reason teenagers are characterized as being bored is because, as childhood's thrill of new life wears off, we are hit about then with a sobering realization: this is about all there is to it. Kind of like the day after Christmas. "Oh…these toys."
Try to wake up, eat breakfast (probably cereal), do school, eat lunch, get done with school, clean up the house, loaf around, do things you need to do before supper, eat supper, do things you have to do before bed, go to bed, try to sleep, try to wake up, eat breakfast (probably cereal)….
That's basically how it is, and that's how it is when you go to college, and that's how it is when you get out of college, (except you work instead of doing school) and even after you get married that's the way it is.
Then you retire, but you'll probably still have to work or loaf around for a large portion of your day.
You start to think during your teenage years that there are only two options: you can be bored like that for the rest of your life, or you can explode, (which, oddly enough, is boring too.)
We want something extraordinary to burst though. Beauty has a way of doing that for me. The sudden breathlessness, the fascination, the locking of the eyes, the tightness in the throat—it shatters everything for an instant. Then it's gone. Breakfast time. (Probably cereal.)
And that's how it tends to be. Beauty has a way of flashing out for a second and being gone in the next. When Christ was transfigured on the mountain, it was a relatively fleeting even in the scheme of his earthly ministry. These moments of wonder and glory pass all too quickly.
Like Peter, we find ourselves offering to build tabernacles, vying for time, subtly urging "Please don't go away."
One of my favorite modern Christmas songs is an instrumental piece by Trans-Siberian Orchestra. It's entitled "Christmas Bells, Carousels, and Time."
Look it up. It's well worth the one minute that it lasts. It lingers on in your mind after it's over, and I find myself wondering at the last note when I'll hear it again. It captures the kind of longing that passing transfigurations leave us with.
We have to spend most of our lives searching for Christmas bells and carousels in the wide wasteland of our often mundane world.
We bide our time waiting around for it doing what has to be done, trudging on through day after day of the daily routine. It's hard not to get bored, I know. We aren't made to be satisfied with the ordinary.
Every human knows that there should be more the same way golden plovers know their way across the unmarked ocean between Alaska and Hawaii.
The only way we become lost is if we forget that what we desire is not a disembodied dream for useless, senseless dreamers. It's our motivation. It's the longing for the time we all know will come when we won't have to build a tabernacle to keep God's glory anchored among us. A time when our anxiety at the fading of the music with be relieved. If our endurance holds, we will be satisfied.
Faith in God's unending beauty and his plan to transfigure us is our motivation. It's our weapon against the despair of an increasingly dull, unromantic, stifling world that we've created for ourselves because we've lost our trust that we were meant for more. None of us will truly be satisfied by the beauty and goodness of this world. You don't have to pretend to be.
But keep waiting, keep hoping, and keep reaching out for what is to come. Bring the beauty of the coming transfiguration of all creation to a world pretending to enjoy the mundane, the wasteland… and probably cereal.
---
Share Your Thoughts in the Comment Section!

There are currently 7 Comment(s)
---
Photo courtesy of Dia™ and Flickr Creative Commons.
---