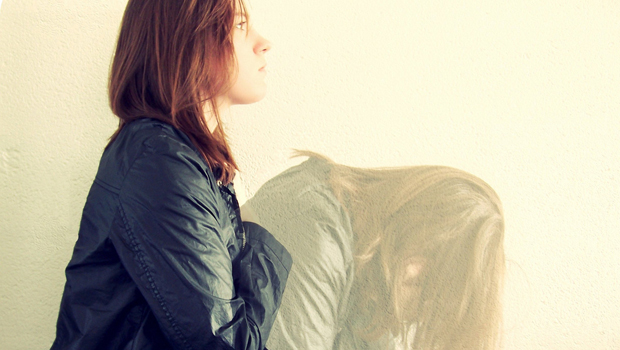 ---
My ear was numb from the phone pressed tightly against my ear as I heard the words spill out: "It's awful, Jo, they don't think he'll make it. If a miracle doesn't happen, he won't make it."
What do you say to a friend who is probably going to say goodbye to her 16-year-old brother in a matter of days?
What do you say to a friend holding your hand, shaking with such deep pain it cannot be uttered?
What do you say to a friend who is aching because those who were supposed to protect and support her aren't doing so?
What do you say to a friend who has tried so hard and seemingly everything in his life is going wrong?
What do you say when you look into the eyes of a teenager lying in a hospital bed trying to fight the cancer overtaking her body?
What do you say? WHAT?!
Pain isn't easy, it isn't clear. It's complicated, it's messy, and it gnaws at you viciously.
Most people feel very unsure of how to respond when they know someone in pain or who is grieving. They pull away because they don't know what to say and they're afraid they will say the wrong thing. Sometimes they just don't want to deal with the uncomfortable reality of pain that seems to have permeated every inch of our fallen world!
Remember that it is perfectly okay to grieve! People often think when they're talking to someone who is experience pain or grief they need to somehow be able to 'fix' it. God never condemned or spoke negatively of people grieving. Jesus himself wept over the death of Lazarus. He never condemned Job for mourning and grieving greatly over his great loss!
Sometimes you cannot say anything, you don't have the right words to encourage or comfort. In those times, just be there with your hurting friends, show them you care and please, I beg of you, do not be scared of their pain! Even if you can't do anything but point them back to Jesus.
We may have no strength to give, but we can point them to the one that says, "My strength is made perfect in weakness." (2 Cor. 12:9) and "I will strengthen thee; yeah, I will help thee; yea I will uphold thee" (Isaiah 41:10)
When they feel alone, point them to the one who promised, "I will never leave thee, nor forsake thee." (Heb. 13:5) When you can't fathom what they're going through, point them to the one who "hath borne our griefs and carried our sorrows" (Isa. 53:3), the one who must "suffer many things, and be rejected of this generation" (Luke 17:25), the one who said "Father, if thou be willing, remove this cup from me: nevertheless not my will, but thine be done" (Luke 22:42), the one who "being in agony prayed more earnestly: and his sweat was as it were great drops of blood falling down to the ground" (Luke 22:44).
When their burden is too heavy, point them to the one who says "My yoke is easy and my burden is light" (Matt. 11:30). Point them to the one whose "faithfulness reaches unto the clouds" (Psalms 36:5).
---
Share Your Thoughts in the Comment Section!

There are currently 8 Comment(s)
---
Photo courtesy of Kathryn and Flickr Creative Commons.
---