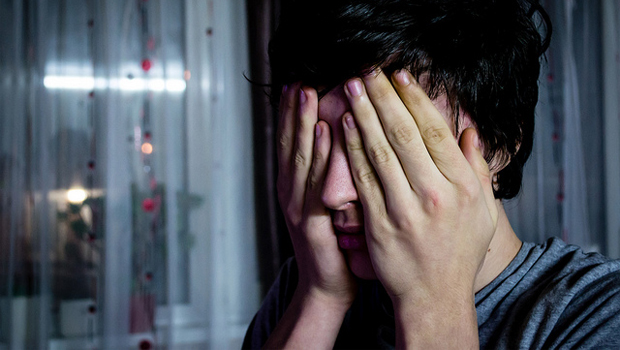 "Help! Evil thoughts keep rising up and attacking me! I can't stop it!"
Does this ever describe how you feel? Do unwanted thoughts keep popping into your mind no matter how hard you resist them?
Welcome to the club. Just about everybody can identify with you, to some degree or another. Whether it is sexual temptations, lies about identity, hatred toward others or self, ill-will toward others—you name it, people have thought it.
So what can we do to combat these thoughts?
I believe the key is to switch from a defensive to an offensive stance.
This happens in two ways. First, by depositing pure, quality information into your heart; and second, by exercising self-control whenever an unwanted thought flies by your mind.
Your heart is the warehouse in which you hide all your treasures. What you put into your heart is what will come out which is who you are. Solomon explains this in Proverbs 4:23 by warning to "watch over (guard) your heart with all diligence, for from it flow the springs of life."
If someone fills their warehouse with pebbles, they will eventually run out of jewels to give people and will only be able to give pebbles. Or if someone only eats junk-food, their body will wear out and shut down or at least feel terrible. It is the same with the mind and heart!
Obviously, the first action is to repent and have faith through which God gives you a brand new heart.
But even after salvation, we must continually deposit good information into our hearts. This is done by reading and memorizing Scripture, listening to the Spirit, listening to quality music, participating in uplifting conversation, learning from wise people, and doing things with Jesus. These are what will produce pure thoughts and desires.
"But I'm doing all that!" you say. "I work hard to prevent lies and temptations, but they keep coming!"
I like how Martin Luther put it. He said "You can't stop birds from flying over your head, but you can keep them from making a nest in your hair."
In other words, thoughts and temptations, even feelings, will come through your mind, but it is your choice whether to let them stay there.
Whenever unwanted thoughts come around, begin thinking about something else. Do what Paul told the Philippians and think about whatever is true, noble, pure, lovely, admirable or anything excellent or praiseworthy (Philippians 4:8).
Paul is talking about self-control which literally means "to control yourself." You are not helpless! God has given you the freedom and ability to choose what you do and think (Galatians 5:22-23).
But it is hard! This is why we have to begin by depositing quality information into our hearts. Then later, we will have a whole storehouse of good information from which to draw.
When a tempting thought flies by, recite Scripture or think about friends and family and fond memories. Pray for people and ask God to reveal Himself to them in new ways. Think about your future hopes and dreams, tell God about them and commit them into His care.
And, as God constantly told the children of Israel, remember what God has done in the past, whether great (like a miracle) or small (like a snowy day).
There is one last thing everyone must do if they want victory over satan. It seems defensive, but it is really offensive:
Tell satan "to git."
If you are a child of God, you have all of His authority in the name of Jesus to tell satan to leave. Submit to God, resist the Devil and He will flee (James 4:7). And while He's running away, take all His junk and pebbles and throw them out of your warehouse.
Every time nasty thoughts comes to mind, just pray "Jesus, I don't want to think those thoughts. Would you take them away? Would you fill my mind with your thoughts? Thanks, Jesus. I love you."
---
Photo courtesy of Ardinnnn 🙂 and Flickr Creative Commons.
---