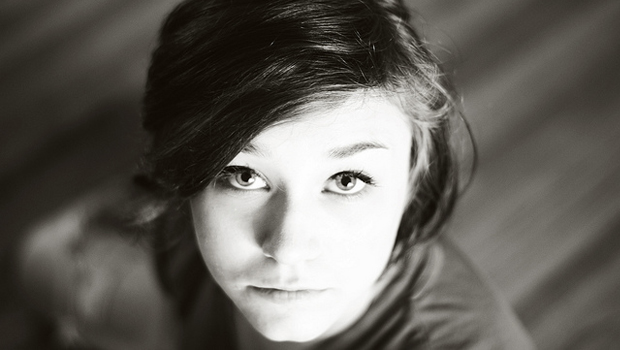 ---
Humans are different. That's just how it is. Physically, mentally, and emotionally, we're all unique. Everyone carries specific needs, wants, attributes, and darknesses that lie beneath our skins.
Despite all of humanity's differences, however, we have one simple question that ties us together, connecting the murderer to the meek and the peasant to the prince. It is the question detectives ask themselves when picking apart a case. It is the question we ask when something gets lost. It's the question we should be asking ourselves every day.
What is the motive?
Why would he abduct that girl? If you were me, where would you put my phone and why? Why would you wear that? Why would you choose that? Why, why, why. The words "why" and "motive" go hand in hand.
Motives are more important to us than we realize. Lurking in your subconscious, they push you towards certain actions and decisions, whether you are aware of their identities and presence or not.
Motives control everything we do, from purchasing items to choosing colleges to deciding whether we will speak up or stay silent. They are subtle but powerful, and can be easily influenced by the enemy.
It's amazing, really, the difference an action can have if the motives behind it are corrupted.
For an example, in Luke 18:9-14, Jesus told a parable about a worldly-renowned religious leader, a Pharisee, and a worldly-despised tax collector, both praying. It was the same action to the same God, so why did Jesus criticize the Pharisee?
The Pharisee wasn't praying because he wanted to talk to God — not really. I'm sure if you asked the Pharisee, he would be quick to rebuff you. "Of course I want to talk to God!" I can imagine him saying. "I'm a Pharisee. God's what I specialize in."
But if you examine his motives, they tell a completely different story. He was really praying for attention, for selfish glory and gain. He wanted earthly praise, not a meaningful connection with heaven.
The tax collector, however, wanted God. He wanted forgiveness, salvation, change, and he got it. It was fundamentally the same action, yet made so very different by the motives behind their prayers.
Another, more modern example is the social media phenomenon that has swept the globe. You guessed it — the "selfie".
We've all taken one, don't lie. But what are your reasons behind your selfie taking?
Is it because you want someone to find you attractive, cool, etcetera? Is it because everyone else takes selfies, and you don't want to be excluded? Is it because you crave compliments? Or is it because you visited the Grand Canyon, or you just got braces, or your little brother is turning six and you are sharing a picture of you two together?
Same thing, really. It just depends on motives.
You're dating someone, but is it because you are looking forward to marriage and believe this person to be the one? Or is it because you're lonely and you want to fit in?
You're hanging out with a certain group of friends. Is it because they're the popular ones? Do you genuinely like them, or are you just convincing yourself that you do?
You have to be careful. Motives are often the tipping point between sin and devastation, and holiness and peace.
That boyfriend or girlfriend could leave you with your heart in the dirt and regrets you never planned on having. That group of friends could leave you with a ruined life, addicted to drugs or alcohol.
We make major choices that change our entire lives based on people or situations that may be nonexistent within a year.
We give our hearts naively away to someone, and then within a little time they're gone, and we're left with a bad scar.
We cave in to peer pressure and then, years later, we're still paying the price for that hastily-made decision, while those original friends have long since been out of our lives.
Why? Because of one, powerful, driving thing.
Motives.
Are your motives pure? Right? God-honoring? Selfless? Examine your reasons behind what you do and let the Holy Spirit do His beautiful work.
You must be careful you don't be dishonest with yourself, though. It's far too easy to do that with motives — to rationalize the truth into what you want it to be, which, all in all, is just a pretty lie.
But, you'll find that if you search your soul, scrape off the shell surrounding your motives and allow the Holy Spirit to replace the bad with the good, your life will be changed for the better.
---
Share Your Thoughts in the Comment Section!

There are currently __ Comment(s)
---
Photo courtesy of Lauren Rushing and Flickr Creative Commons.
---