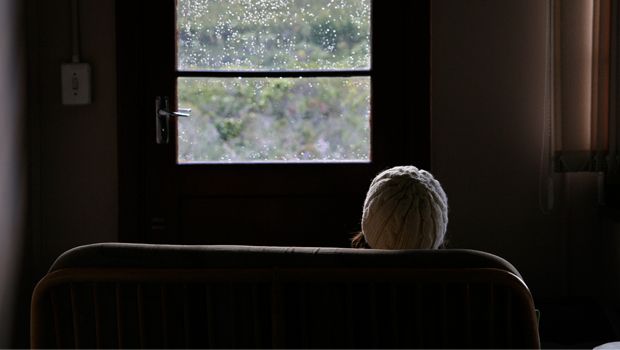 ---
It's raining right now, both outside of my house and inside of my life. My family is going through a hard time. Why? We're churchless.
My father was the pastor of our old church for seven and a half years. The church was full of people who loved us and depended on us every week. We were serving constantly, and regardless of how tired it made us, we loved it. It seemed like we would stay there forever. Yet, a few weeks ago, we left.
My dad resigned as pastor.
The Reason to Move
Why did we leave? Putting it plainly, God told us it was time to go. He told us it was time to move on: right now. This change in plans was somewhat unexpected and extremely painful. We had been pouring everything we had into that church for over seven years, and suddenly we had to say goodbye.
To my family, that seemed like the end of the world as we knew it. Most of our lives were centered on the church: church services, church activities, church meetings, cleaning the church, serving in the church, etc. Suddenly, whoosh, it was all gone. We were left breathless, emotionally broken, and feeling lost.
When We Feel Alone
Sure, we know God has a plan. We just don't feel very hopeful at the moment. One of the most valuable things I've learned is that our feelings aren't always truthful. Yet when we feel broken down, discouraged, and hopeless, we tend to think God has abandoned us.
We focus on our feelings of sadness and defeat instead of reaching out to Jesus. He's standing right there; all we have to do is turn to Him! Deuteronomy 31:8 says, "Do not be afraid or discouraged, for the Lord will personally go ahead of you. He will be with you; he will neither fail you nor abandon you."
Job's Dilemma
One of my consolations in the past few days has been the story of Job. Job had everything taken away from him: his livestock, his family, his health, and even most of his friends. What did Job do during all of this? Did he moan and weep, asking God why this tragedy had happened? Did he give up and sink into a puddle of self-pity?
Job 1:21 clearly states his reaction,
"I came naked from my mother's womb,
and I will be naked when I leave.
The Lord gave me what I had,
and the Lord has taken it away.
Praise the name of the Lord!"
What Did He Say?
Job praised God. He gave up his right to sulk, pout, and say, "It isn't fair!" Instead, in the middle of his heartache, Job worshiped God. He admitted how frail his life was, acknowledged that God had given him everything and could take it away, and then praised God.
He stopped, knelt down, and praised God: right in the middle of his hopelessness. That's something to think about.
Reacting Differently
What am I doing during this hopeless time of my life? I'm worshiping God. I'm giving my best to Him. I'm not going to stop writing or singing or playing my guitar because of a temporary feeling of pain. I'm going to trust in Him and give everything to Him!
He loves me, and the more I praise Him through my pain, the more I realize it! Jesus is gradually filling me with His peace, showing me more of His plan, and leading me on to the future. I'm trusting Him, and it's working!
Something Better Up Ahead
The story of Job doesn't end in sadness and misery. Instead, Job 42:10 says, "…The Lord restored his [Job's] fortunes. In fact, the Lord gave him twice as much as before!" I think that my family's situation will turn out better than it was before. I know God has another church for us to serve at, and I believe it will be ready to receive us.
Just as the storm outside my home has turned into sunshine, this season will pass. We certainly miss what we had, but we can't wait to see what God has in store for us! As God tells us in Jeremiah 29:11, "For I know the plans I have for you. They are plans for good and not for disaster, to give you a future and a hope." Through it all we will trust in God, and He will carry us to safety.
The End Is Where We Begin
I've noticed something about endings. When our comfortable situations and preferences fade away, we change. We depend on God. We start growing. We begin, in a sense, at the end. We press on towards a higher life with more passion than when we first began. Where we end, God begins.
What have you gone through lately? Are you trusting in God through your tough storms? Feel free to leave a comment about your current situation. I'd love to hear from you.
---
Share Your Thoughts in the Comment Section!

There are currently 21 Comment(s)
---
Photo courtesy of Matt McGillivray and Flickr Creative Commons.
---