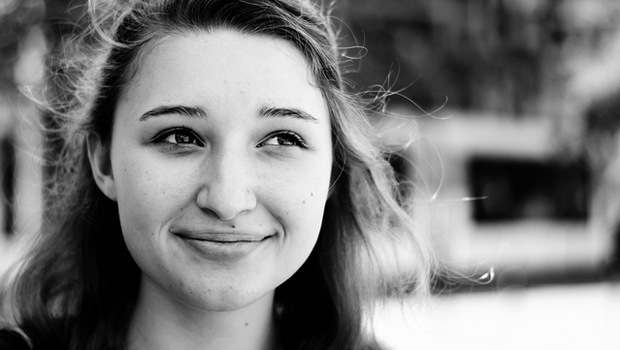 ---
Last autumn, it happened. All of my fear, excitement, trepidation, dreaming, praying, hoping, and searching ended.
I got my first job.
It was a momentous occasion. A first job usually is. Ask almost any adult what their first job was and they'll grin and tell you a dozen stories about it.
As I look back on that experience, there are twelve things I learned about looking for a job (first, or otherwise) as a teenager.
1. Don't make it about money.
Sure, you may need the job for money – and that's okay. I got my first job because I needed to pay for car insurance. But don't let money be your focus or you'll miss out on unexpected and potentially rich opportunities.
Instead of asking where you can make the most money, ask, "Is this where God is calling me to work diligently and serve?"
2. Keep your convictions.
There are many workplaces that I avoided simply because I couldn't stand behind their products. Their clothes were desperately immodest. Or they sold pornography. Or they advocated organizations or items that simply opposed my convictions. Don't compromise your standards.
No number on a pay check is worth sacrificing what you believe.
3. Communicate with your parents.
If this is your first job and you're still living in your parents' home, keep the communication lines open with them. My mom actually drove me to my first interview. She edited my resume. We prayed with my dad. They always knew exactly what was going on with the job search, what my feelings were, and how to counsel me.
4. Think outside the box.
Look at the classifieds and the help wanted pages, but don't be afraid to drop off a resume at a place that isn't publicly looking for help. That's what I did, and my initiative won me an interview and, later, the job. The assistant manager was so surprised. "How did you know we were hiring?" she asked. My ever so eloquent answer: "I didn't." I simply knew that I wanted to work there.
5. Pursue the impossible.
Don't be afraid to go after the job that you really want – even if you seem unqualified. Even if it seems unattainable. Even if they laugh at you. Even if you don't get it. Teenagers can do incredible, inexplicable things. We can take responsibility and do big, hard, exciting jobs. You and I both know it.
So apply for one.
6. Be creative about your experience.
I felt like my resume was pretty pathetic. I had no job experience. But I did have plenty of volunteer experience. I had helped with my church's kids club. I had tutored at the library. I had volunteered with a theater company.
You may not have job experience, but you do have experience. Be creative with it on your resume. At the same time, never sacrifice honesty. Integrity is key in the job search.
But think about the experience you have. Maybe it's as unglamorous as caring for your siblings or helping at VBS. Yet when I got an interview for the job I wanted, the manager told me, "Some people might think all this volunteering with no actual job experience is a negative, but I see it as an asset. Don't be ashamed of it."
7. Get informed.
I'm blessed to have a job counselor go to my church. As soon as I started my search, I invited her over for tea and we sat down together. With a wealth of experience, she gave me advice on resume writing, interviewing, and general tricks of the trade.
You may not have access to a job counselor, but you do have access to other people who work. Ask the employees you know to see their resumes. Quiz them on interview advice. And use the internet. Yes, there's dreadfully incompetent counsel out there, but there are also some really great tips.
Get informed about your job search.
8. Don't idolize the search.
But don't let the search become an end in itself. Don't let it consume you. It will be tempting to take this thing that is good and make it into something sinful.
Remember that your priority in this search is to glorify God.
Paul's oft-quoted command is equally relevant here: "Whether you eat or drink or whatever you do [whether you're looking for a first job or drafting a resume or attending an interview] do it all to the glory of God" (1 Cor. 10:31).
9. Refuse a job that will take you away from the church.
Since I work a job with shifts that change from week to week, I have to be fairly flexible when it comes to availability. And I am. But not when it comes to Sundays. When I was hired, I was completely honest with my manager: I could never work Sundays or Wednesday nights (I wasn't giving up Bible Study either). As much as I wanted this job, church was more important.
The local church is the lifeblood of the Christian. We need community. I've seen the effects of teenagers who take jobs that cut off their church relationships. It's devastating. I'm not saying that there aren't exceptions, but if you have a choice, don't choose a job that will inevitably take you away from church.
10. Practice patience.
There are rare cases, but most job searches are lengthy processes. I got my first job a few weeks after I started looking – and that was fast. I know a guy my age who has been looking for a job for over a year.
Cultivate patience as you look. Impatience will breed carelessness and hastiness. You don't want to grab onto any job you may be hired for. Patience allows you to weigh your options and consider what is the best fit for you – even if you have to wait for it.
11. Think about the future.
I promise you, the rose-colored glasses will crack.
The initial, euphoric delight you have in a job will wear away. That is why it is essential that you look down the road.
Ask yourself these questions. Will this job present an environment where I can foster godliness? Will my co-workers present stumbling blocks to me? Is this environment one of unity or is there dissension? Will this workplace ultimately benefit me or be destructive?
12. Trust God.
It can seem like a tack-on, but this is really the central thought that must underpin our job search. God is in control. His ways are higher than our ways. He has our future planned out. Trust Him with the search. Trust Him if He gives you a job. Trust Him if He doesn't. Trust Him because He is so much better than a job.
Trust Him because He is working to advance your joy in Him – whether that means granting you a job or keeping you from the wrong one.
---
Share Your Thoughts in the Comment Section!

There are currently 9 Comment(s)
---
Photo courtesy of Ben Raynal and Flickr Creative Commons.
---